Contact Us
Stay Connected

Subscribe to this blog via RSS

Join us on LinkedIn
Facebook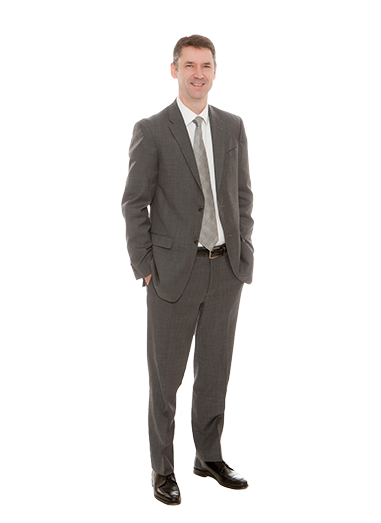 Thomas D. Flanigan
Member
tflanigan@mcbrayerfirm.com
859-231-8780; ext. 1211
I specialize my legal practice in the areas of business law, entrepreneurial business, mergers and acquisitions, contracts, and lending and commercial services. My clients …
Showing 10 posts by Thomas D. Flanigan.
There's great news in the air for downtown property owners. The Downtown Lexington Partnership and the Downtown Lexington Management District have created a matching grant program that provides assistance to small businesses and those with property in the downtown district to improve those properties. More >
On Monday, May 16th, 2016, SEC regulations allowing companies to offer and sell securities through crowdfunding came into effect, opening the world of capital formation to newer investors under provisions in the JOBS Act of 2012. These regulations were a long time coming for the SEC, and the results will soon be visible as a new line of private equity fundraising comes into view. More >
In an era where Congress and the Securities and Exchange Commission ("SEC") have been working to break down barriers to investment and equity development, it only makes sense a new bill currently wending its way through the legislative process would expand the definition of an "accredited investor." H.R. 2187, The Fair Investment Opportunities for Professional Experts Act ("the Act"), passed the United States House of Representatives by a vote of 347 to 8 in February and now resides in the Senate. This effort would widen the pool of investors for private placements under Section 501(a) of Regulation D[1] by including those with experience and education in addition to those with a requisite net worth or salary.
---
The Financial Accounting Standards Board ("FASB") recently issued both a proposed Accounting Standards Update ("ASU") and a proposed concepts statement that address the issue of materiality in financial reporting. These proposals are part of FASB's disclosure framework project, a systematic effort to create a framework for financial statement disclosures to make them more effective. FASB's latest proposals clarify the definition of materiality and move it from the accounting realm into the legal one. More >
The JOBS Act of 2012 was meant to loosen the regulations regarding private equity, opening up new classes of investors and freeing entities seeking new investment from solicitation rules put in place before color television existed. Many commentators have criticized the Securities and Exchange Commission for the years and months that have passed without regulations to implement the law. On the other hand, the SEC may have been practicing a deliberate gradualness that will only serve to strengthen the regulations when they do take effect, and Regulation A+, finalized in March, may be proof of that. More >
An LLC is a fairly limitless business form. Generally, an LLC can be and act in any number of ways, tailored to how you want your company to operate. The Kentucky LLC statute provides several gap-filler provisions, but most of these can be overridden by the terms of the operating agreement, making the operating agreement a nearly indispensable part of any LLC. More >
An asset purchase agreement ("APA") is the heart of an acquisition, the document where the terms of the deal are struck. The terms of an APA will impact, among other things, the actual cost to the buyer, the amount received by the seller and the parties' obligations to each other for possibly years after the consummation of the sale. This post will begin a discussion of the various provisions of an asset purchase agreement and how the terms agreed to can favor one party to a transaction over the other, beginning with a brief look at terms that concern assumed and excluded assets and liabilities. More >
As discussed in prior posts, an asset sale transfers only the assets of the business, whereas a stock sale transfers some or all of the ownership interest in the business as well as its obligations and liabilities. In this continuing examination of how to structure a business sale, the next points of consideration are the tax consequences of each transaction and ways they can affect the buyer and seller. These types of structures confer different tax benefits or burdens on each party, so tax treatment is one of the most crucial elements in the sale. More >
Prior posts discussed the basic advantages and disadvantages of structuring a sale of a business as a stock sale or an asset sale, as well as the initial considerations in agreeing to structure a sale as an asset purchase. This series will continue to expand on these types of sales with the next step in the process, the documents by which these sales begin. More >
When purchasing or selling an existing business, both the buyer and the seller must determine whether it is advantageous to structure the transaction as a sale and purchase of the assets of a business ("asset sale") or of the ownership interest of the business (a "stock sale"). Understanding the basic differences between the two is the first step to structuring a deal that is most beneficial to you, whether you are the buyer or the seller. More >