Contact Us
Stay Connected

Subscribe to this blog via RSS

Join us on LinkedIn
Facebook
Archives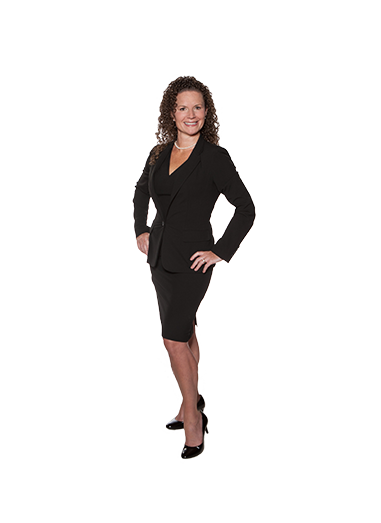 Emily H. Cowles
Member
ecowles@mcbrayerfirm.com
859-231-8780; ext. 1216
I am proud of the experience, expertise and business insight that I bring to my clients. I am a respected leader in my area of practice, and I am frequently called upon to speak, write and …
Showing 4 posts by Emily H. Cowles.
For the third year in a row, the Kentucky legislature has tweaked KRS 382.135, once more revising the "full name" requirement on a deed.
Prior to 2016, KRS 382.135 did not explicitly require a name on a deed for real property. The Kentucky legislature changed KRS 382.135(1) to include that a deed must contain "the full name of the grantor and grantee" of the property. Here, the problem is that the legislature failed to define "full name" for individuals or businesses, which caused confusion for both. Kentucky's Attorney General subsequently produced an opinion, OAG 16-006, that the "full name" of an individual means, at minimum, that individual's surname and "some combination of a personal name or initials." The AG completely sidestepped the issue of business names, and this opinion on individual names isn't binding in Kentucky courts anyway. More >
This summer, in Murr v. Wisconsin,[1] the United States Supreme Court will make an important decision on property rights and regulatory takings under the Takings Clause of the Fifth Amendment of the U.S. Constitution. At issue in the case is whether two legally distinct parcels of land can be treated as one for regulatory purposes if they share common ownership. In a time when planning and zoning regulations change sporadically, this case has broad implications for owners of commercial property, farmers, developers, mining operations and others that hold legal title to adjoining properties, so these groups should pay particular attention to this case.
---
[1] Murr v. Wisconsin, 359 Wisc. 2d 675 (Wis. App. 2014), rev. denied, 862 N.W.2d 899 (Wis. 2015) More >
Financial due diligence in a commercial real estate purchase is a necessity, but equally important to purchasers and lenders is environmental due diligence. Many properties may have environmental issues from prior use, and purchasers of those properties may be on the hook for risk of loss should those issues materialize after closing. The purchaser would likely bear the responsibility for cleanup of any contaminated site under Comprehensive Environmental Response, Compensation and Liability Act ("CERCLA"). This can also pose a problem for the lender as well, as an extensive cleanup operation may impact the purchaser's ability to repay the loan or impair the value of the property. Further, a lender on the purchase may be jointly and severally liable for cleanup costs. Luckily for both purchaser and lender, an environmental site assessment ("ESA") on the site prior to purchase – environmental due diligence – creates a safe harbor for innocent landowners and lenders involved in the purchase of real estate after conducting an ESA that showed no concerns for hazardous substances on the site. More >
Back in 1968, the Kentucky Bar Association ("KBA") released Unauthorized Practice of Law Opinion KBA U-6 ("U-6"), opining that bank officers and lending institutions could not draft loan documents such as mortgages, security agreements or financing statements without violating the provisions of Kentucky law that prohibit the unauthorized practice of law. It is entirely within the province of attorneys in the Commonwealth of Kentucky to draft legal documents, and this KBA opinion merely reinforced that idea. So far, so good, right? Opinion U-6 was not the last word on where the role of the lender can dovetail with the practice of law, however, and all lenders should take heed of where potential landmines of the unauthorized practice of law in violation of KRS §524.130 still exist. More >