From Our Video Series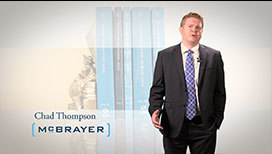 Admissions
Kentucky, 2014
U.S. District Court for the Eastern District of Kentucky, 2014
U.S. District Court for the Western District of Kentucky, 2015
Education
University of Kentucky College of Law, Lexington, Kentucky, J.D., 2014
Member, Moot Court Board, 2011-2014
University of Kentucky, Lexington, Kentucky, B.A., Marketing, 2011
Overview
MY PRACTICE
My practice is primarily focused on civil litigation, and more specifically, professional liability defense. I serve as defense counsel to individuals in the fields of medical malpractice, long-term nursing care malpractice, dental malpractice, legal malpractice, accounting malpractice, engineering and architecture malpractice, and bad-faith insurance defense.
MORE THAN MCBRAYER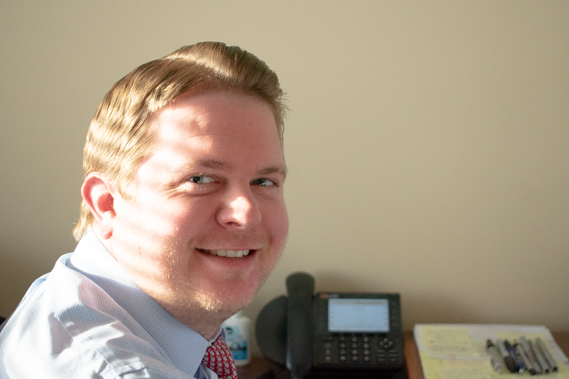 I have a passion for animals (dogs, in particular), and adopted a rescue, Simpson, through the Humane Society, after originally finding her abandoned in a parking lot. Whenever I know someone is thinking about bringing a new pet into their home, I always encourage the adoption of a rescue animal that will fit their particular situation, as I have found few things that can bring so much happiness to all involved.
HOW I'M DIFFERENT
My passion stems from providing a positive impact to other people, in both the personal and professional settings. I'm good at identifying someone's goals and plotting the most efficient route to achieving them.
I work in a results-driven field, which requires an ability to consistently demonstrate positive outcomes. This can be quite challenging, but I believe that my clients and colleagues alike recognize and appreciate my dedication, flexibility and work ethic. Not only am I adept at assisting clients once issues arise, I use my insight into minimizing professional risk to put my clients at ease and help prevent problems.
BEFORE MCBRAYER
Before coming to McBrayer, I worked with a firm that specialized in the defense of professional malpractice claims. Defending professionals, and working with them on a daily basis, instills a sense of professionalism that I believe translates across the full spectrum of the practice of law.
Additional Practice Experience
Kentucky Leader
Community/Civic Leadership
Downtown Lexington Partnership, Advisory Board Member, 2020
Multimedia
Multimedia
Chad Thompson - Attorney Biography