From Our Video Series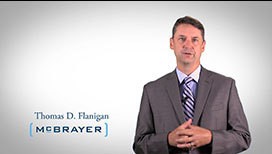 Admissions
Kentucky, 2000
U.S. District Court Eastern District of Kentucky
U.S. District Court Western District of Kentucky
U.S. Court of Appeals 6th Circuit
Education
University of Louisville Louis D. Brandeis School of Law, Louisville, Kentucky, J.D., 2000
Honors: National Moot Court Team Member
Law Journal: Brandeis Law Journal, Articles Editor, 1999-2000
University of Kentucky, Kentucky, B.A., 1995
Overview
I specialize my legal practice in the areas of business law, entrepreneurial business, mergers and acquisitions, contracts, and lending and commercial services. My clients participate in many different industries, including the coal, oil and gas, automotive, banking, restaurant, health care and telecommunications. I have gained vast experience with a wide variety of transactional and business matters, including negotiating and closing sales and purchases of businesses and business assets, capital raising through commercial and private sources, and negotiating and drafting a range of transactional, financial and operating contracts. During the early years of my law practice, I handled complex commercial litigation. While I no longer litigate, that experience gives me the ability to easily spot issues for my clients and help them avoid adversity down the road.
As chair of McBrayer's Corporate Department, I worked to develop a team of lawyers with a vast array of experience in order to meet all our clients' needs. Our team handles matters ranging from an entrepreneur's first steps in making their dream a reality to large middle-market transactions exceeding one hundred million dollars. Our corporate attorneys have experience and expertise working with start-ups, assisting businesses to raise capital through equity or debt financing, handling tax liability and tax planning matters, working with business owners on business succession planning, and helping owners through the complicated process of buying or selling a company or its assets. In fact, many of our corporate attorneys owned and operated businesses prior to becoming attorneys, and that gives us both the legal and business experience to understand our client's businesses and intended outcomes so we can best work with them to achieve goals and manage issues.
I enjoy corporate law for several reasons. It allows me to work with entrepreneurs who have a passion for what they are doing, whether that is starting new businesses, selling a successful company, or the hard work that comes in between. I have the opportunity to work on complex transactions like working with a client to purchase assets out of bankruptcy, negotiating with the seller's creditors and financing the purchase, or helping to manage the expansion of a client's business to more than four times its prior size. I also enjoy working on a variety of different financing arrangements and bond arrangements, including commercial loans and capital raising through the private placement of securities. Most of the time people do not realize they need a corporate lawyer when they are starting their company, negotiating leases, or even when simply negotiating a loan from the bank. Each of these and many other situations benefit from the involvement of corporate counsel from the onset. That involvement will ultimately help the business grow faster and negate certain issues that could arise at a later date.
BEFORE MCBRAYER
Prior to joining the firm, I practiced in the Lexington office of Frost Brown Todd LLC as a Member in the Business and Corporate Department.
Additional Practice Experience
Kentucky Leader
Community/Civic Leadership
All of us at McBrayer are proud of our strong ties to the community-at-large. The McBrayer firm is committed to supporting all of the attorneys' community service passions within all industries. My family is heavily immersed in the Lexington arts community. My children are active in theater and dance and, as one result of their participation, an opportunity arose to serve on the Lexington Children's Theatre Board of Directors. The Lexington Children's Theatre allowed me to see the theater though my children's eyes and taught me how important theater is to the community. I am honored to serve as a Director and an officer of the Board of this important Lexington establishment that is committed to the growth of all the children they are currently serving and will serve in the future.
Professional Activities
American Bar Association
Fayette County Bar Association
Kentucky Bar Association
News & Insights
Seminars & Speaking Engagements
Thinking of starting a food truck? Get your questions answered at this event.

Lexington, KY

,

October 21, 2015

Lexington, KY

,

July 9, 2015

Eat, Drink & Be Successful: Establishing smart partnership in the hospitality biz; Business Lexington, November 12, 2014

Legal Issues for Restaurants, Bars and Hotels - A Critical Update, McBrayer law, February 2013

Creating Practical Operating Procedures" Capitalize on the Advantage of LLCs, National Business Institute, June 2011
Articles
Business Lexington

,

September 24, 2015

McBrayer Newsletter

,

June 2015

Limited Liability Companies in Kentucky, Dolson et al., LIMITED LIABILITY COMPANIES IN KENTUCKY, 3d ed. §20 (UK/CLE 2011)

Assisted Reproductive Technologies and Insurance under the Americans with Disabilities Act of 1990, 38 Brandies Law Journal, 777, 1999
Multimedia
Multimedia
Corporate Law Practice Area - Advertisement

Thomas D. Flanigan - Attorney Biography

Our Clients - Tony's

Kentucky Leader - Thomas D. Flanigan - Lexington Children's Theatre
Mergers and Acquisitions
My corporate law practice mainly deals in the area of mergers and acquisitions. Over the years, I have represented clients in connection with mergers, acquisitions and dispositions in a number of industries and a wide variety of circumstances, including a $60 million purchase of coal company assets, a $30 million purchase of coal company assets, the $19 million sale of franchised restaurants, and a $56 million sale of manufacturing assets.
Debt Financing
I represent both lender and borrower clients with their commercial lending matters. My bank clients make loans to companies involved in real estate development, natural resources, hotel construction and operation, restaurants, and the automotive and aviation industries. I also work with clients that borrow funds for working capital, asset purchases and other purposes, ranging from smaller credit facilities up to a $65 million credit facility to a manufacturer and a $125 million credit facility to a coal company.
Equity Financing
I assist clients in their efforts to raise capital through the sale of equity interest. Applicable securities laws are complex and new regulations regarding crowd funding and similar approaches to funding are coming online. I have worked with clients undertaking private placement offerings ranging from a $500,000 early stage investment to a $110 million offering by a fund set to acquire, aggregate and operate natural resource assets.
Complex Commercial Litigation
I have defended several clients in a variety of complex commercial litigation matters including the representation of a financial services client in a class action lawsuit, the defense of a manufacturing client in a multi-jurisdictional trademark and patent infringement litigation, and the representation of a coal producer in a significant dispute regarding coal sales.
Professional Activities
American Bar Association
Fayette County Bar Association
Kentucky Bar Association