Honors & Awards
The Best Lawyers in America®, 2014 & 2020 Lexington Administrative / Regulatory Law "Lawyer of the Year"
The Best Lawyers in America®, 2019-2020 (Administrative/Regulatory Law, Gaming Law, Government Relations Practice, Healthcare Law, Litigation: Trusts and Estates)
The Best Lawyers in America®, 2020, (Commercial Litigation)
AV Peer Review Rated by Martindale-Hubbell®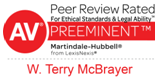 Delegate to NATO Conference, Germany, Belgium, France
Honorary Doctorate Degree in Public Administration, Morehead State University
Inducted into Junior Achievement's Bluegrass Business Hall of Fame
John F. Kennedy Award for Outstanding Young Democrat
Majority Leader
One of the Three Outstanding Young Men in Kentucky by Selected by the Kentucky Jaycees
Outstanding Alumnus of the University of Louisville School of Law
Speaker Pro Tempore
The Best Lawyers in America, 1995-2018 (Administrative / Regulatory Law, Commercial Litigation, Gaming Law, Government Relations Practice, Health Care Law, Litigation - Trusts and Estates)
Inducted into Greenup County School District Hall of Fame in 2017

Voted Outstanding Alumnus by Morehead Alumni Association
Voted Outstanding Legislator in the Public Interest by the Capitol Press Corps.
Admissions
Kentucky, 1962
U.S. Court of Appeals 6th Circuit
U.S. Supreme Court
Education
Louis D. Brandeis School of Law, University of Louisville, Louisville, Kentucky, LL.B., 1962
Honors: Omicron Delta Kappa
Honors: National Leadership Society
Morehead State University, Morehead, Kentucky, B.S., 1959
Major: Business Administration
Overview
IN MEMORIAM: Terry McBrayer, September 1, 1937 – October 11, 2020
Please view Terry's obituary here.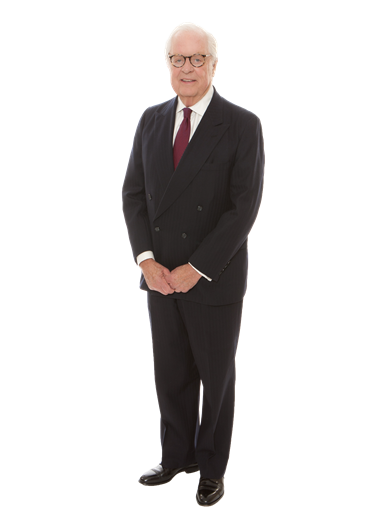 The world is full of good lawyers. However, not every good lawyer is good at resolving the problem. I am a problem solver and have created one of the most well-known and esteemed firms in the Commonwealth, comprising some of Kentucky's best problem solvers.
The McBrayer firm was established in February 1963 in my hometown of Greenup, Kentucky. It has since grown to the eighth largest firm in the Commonwealth, consisting of over 50 attorneys practicing in virtually every area of the law with offices located in Lexington and Louisville, Kentucky and a government affairs practice in the state capital of Frankfort.
In 1989, I was a founding fellow of the State Capitol Group, a seamless global network of more than 145 of the profession's preeminent independent law firms. This organization presently includes law firms in each of the 50 state capitals and numerous U.S. commercial cities as well as 92 foreign jurisdictions, totaling more than 11,500 attorneys in over 300 cities around the globe. Represented are law firms from the United States, Canada, Latin America, the Caribbean, Europe, Africa, the Middle East and the Asia-Pacific Rim. The State Capital Group allows member firm attorneys to obtain legal advice from multiple jurisdictions quickly, coordinate regional legal services effectively, reach decision-makers and elected officials in every state capital in the United States and throughout the world, and organize a multi-jurisdictional legal team while accessing local, experienced connections on a global level. The McBrayer firm is Kentucky's exclusive representative to the group.
Through my focused efforts within the State Capitol Group, we have created the largest and most successful government relations firm in the state, with nine full-time lobbyists dedicated to guiding clients through the Legislative and Executive Branch environment.
Our firm has become a strong landmark in Kentucky that many would not have had the opportunity to experience if I had not taken that one-person law firm from Greenup, Kentucky and changed the face of practicing law, all while adding invaluable history to the Commonwealth of Kentucky. I am honored to work alongside great lawyers who work hard every day and are active in their churches, communities and families.
MORE THAN MCBRAYER
I have held numerous leadership positions in state government: I was an elected member of the Kentucky House of Representatives, serving in the leadership roles of House Speaker Pro Tempore and Majority Floor Leader during my tenure; and I also served as chief executive officer for a former governor. I have served as Chairman of the Kentucky Democratic Party and have been an active member of the Democratic National Committee for more than 15 years.
Kentucky Leader
Community/Civic Leadership
The attorneys at McBrayer not only give financially, but also donate personal time to a multitude of civic and community organizations throughout the state of Kentucky. We have always had 100% volunteerism from our attorneys. It is the way this firm started and we have continued to this day to instill this philosophy in our attorneys. I have served in public service roles in numerous organizations, including Trustee on the University of Kentucky Board of Trustees, Chairman of Kentucky Education Television, Commissioner of the Kentucky Department of Commerce, Chairman of the Kentucky Board of Tax Appeals, Board of Directors for The Salvation Army, Chairman of the Greater Lexington Chamber of Commerce, and as a member of the Chandler Medical Center Board and the Kentucky Council on Higher Education.
News & Insights
News
September 1, 1937 – October 11, 2020

Statement - The Magazine of Morehead State University

,

January 15, 2020

Business Lexington, November 2019

,

November 1, 2019

U.S. News – Best Lawyers® in America

,

September 4, 2019

Lexington Herald-Leader

,

November 16, 2018

Morehead State University Newsletter

,

March 30, 2018

A Sea of Blue

,

December 1, 2017

Attorneys from McBrayer law offices in Lexington and Louisville achieved a 2018 listing in U.S. News Best Lawyers in America
Government Relations
As founding member and lead lobbyist of MML&K Government Solutions, I revolutionized lobbying in Kentucky by creating a separate government relations section within the McBrayer firm built on a "team approach" to lobbying.
Our "team approach" advances the combined talents of a group of lobbyists – all under a common brand – to maximize government relations expertise for the client across all levels and branches of government. After the 1994 Congressional elections where a firm two-party structure dominated national politics, I recognized that this trend was trickling down and growing at the state level. The team approach capitalized on this trend by utilizing the talents of Democrat and Republican lobbyists backed by their unique and individually strong credentials.
Beyond the knowledge of the issues, effective lobbying requires immersion in the decision-making process. The lobbyists of MML&K Government Solutions have a keen awareness of the importance of proximity to decision makers. Nine full-time registered lobbyists are actively involved within governmental relations and the monitoring of the overall activities of the entire legislative and executive processes. We know the immeasurable value of gathering real-time intelligence, and we work hard to pursue the decision-making framework when structuring arguments and determining political strategy.
We continue to define ourselves as a firm whose sum is greater than the whole of its parts. One needs only to review our government relations team's client roster to see the confirmation of this statement: 16 Fortune 500 clients trust our team with their Kentucky lobbying needs, as well as some of the most revered associations and institutions of higher education in the Commonwealth – many for over a decade.
While the issues involving government entities are often complex, the solution is simple. A winning government relations strategy begins and ends with this philosophy: knowing the people and understanding the process. I am honored that we have developed a strong network of experienced lobbyists equipped to navigate the complex bureaucracy of local, state, and federal governments. Our team brings history, experience, and results to Kentucky which can easily be seen through our winning government relations strategy.
Professional Activities
American Association for Justice
American Bar Association
Boyd County Bar Association
Department of Commerce, Commissioner
Directed Transition Team for Administration of Governor Julian M. Carroll
Economic Development Commission, Member
Fayette County Bar Association, 1962 - Present
Governor Julian M. Carroll, Chief Executive Officer
Greater Lexington Chamber of Commerce, Past Chairman
Greenup County Bar Association
Greenup County, State Representative, 1966 - 1975
Greenup Jaycees, Past President
Greenup Lions Club, Past President
House of Representatives, Member
Kentucky Bar Association
Kentucky Board of Tax Appeals, Chairman
Kentucky Convention Center Advisory Board, Member
Kentucky Convention Center Advisory Board, Member
Kentucky Department of Commerce, Commissioner
Kentucky Development Finance Authority, Member
Kentucky Film Commission, Member
Kentucky Housing Corporation, Member
Kentucky Port and River Development Commission, Member
Kentucky Supreme Court, Special Justice
Labor-Management Advisory Council, Member
State Capital Group, Past Chairman