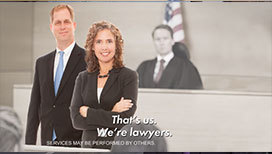 We're here to serve you. Fully.
We Earned Our Reputation
Serving Kentucky Since 1963
Since our founding in 1963, the law firm of McBrayer has provided successful representation to businesses and professionals throughout Kentucky, surrounding states and nationwide. Our clients continue to come back to us year after year, not only because of the swift response and personal attention from our experienced attorneys, but because we deliver quality counsel and results for reasonable fees across a wide range of legal matters.
results through collaboration
We take a team approach to the challenging cases we handle. Our attorneys bring focused experience in diverse legal disciplines, enabling us to take on complex transactions and legal matters that straddle multiple areas of the law. With law offices in Lexington and Louisville and a government relations practice in Frankfort with presence in Washington, D.C., we can also address cases that are far-reaching geographically.
Although we are skilled negotiators and arbitrators when appropriate, that is not where our advocacy stops. In the more intricate and high-stakes contested matters we handle, we prepare for the likelihood of trial where we are known for our preparedness and experience.
For over half a century, our firm has consistently delivered value to clients. As we have expanded into new areas of law, we have not wavered from that mission. We invite you to speak with one of our experienced Kentucky lawyers.