November 12, 2020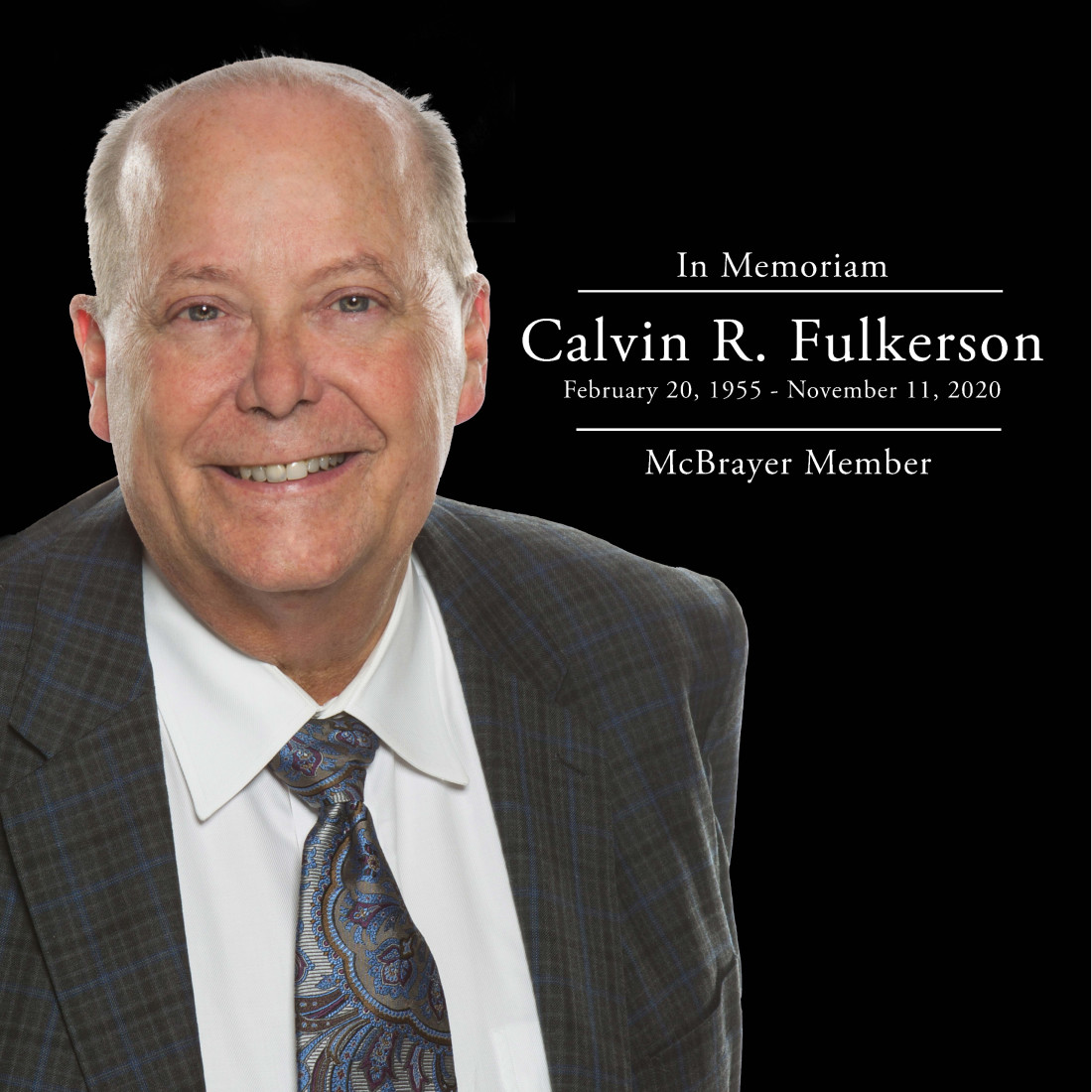 With a profound sadness, we announce the loss of McBrayer Member, Ethics Counsel and General Counsel Calvin R. Fulkerson, who passed away late yesterday evening, Wednesday, November 11, 2020, in Lexington, Kentucky, after a long illness. He is survived by his loving wife, Cindy, his two daughters, Erin (Derek Hall) and Kelsey (Justin Tereshko), and three grandchildren.
Calvin came to the McBrayer law firm with several attorneys in a merger in 2017 after decades of private practice at Fulkerson Kinkel & Marrs, PLLC. As a student at Transylvania University, Calvin played on the basketball team. He began as a pre-med student but ultimately chose to practice law, making a name and a career for himself in the area of medical malpractice defense and professional liability defense. He was a 1980 graduate of the University of Kentucky College of Law and a 1976 graduate of Transylvania University.
Calvin possessed a sharp legal mind, a wry sense of humor, and an inerrant moral compass that served him well in our firm in his role as Ethics Counsel and General Counsel. He was a beloved husband, father, grandfather and a joyful presence at our firm. We will miss him tremendously.
Calvin's obituary and information about his arrangements can be found here.