April 3, 2018
The Bourbon Review
It's been an exciting week for Kentucky's distillers with the passage of HB 400, legislation that allows distillery visitors to purchase alcohol and have it shipped to their homes. Visitors can also participate in "club" programs in which the distillery may ship products to users in regular intervals.
The Bourbon Review featured an update from McBrayer Member Stephen G. Amato on HB 400 and the passage of quota deregulation measure SB 110 under their section "Bourbon without Borders." Read it here.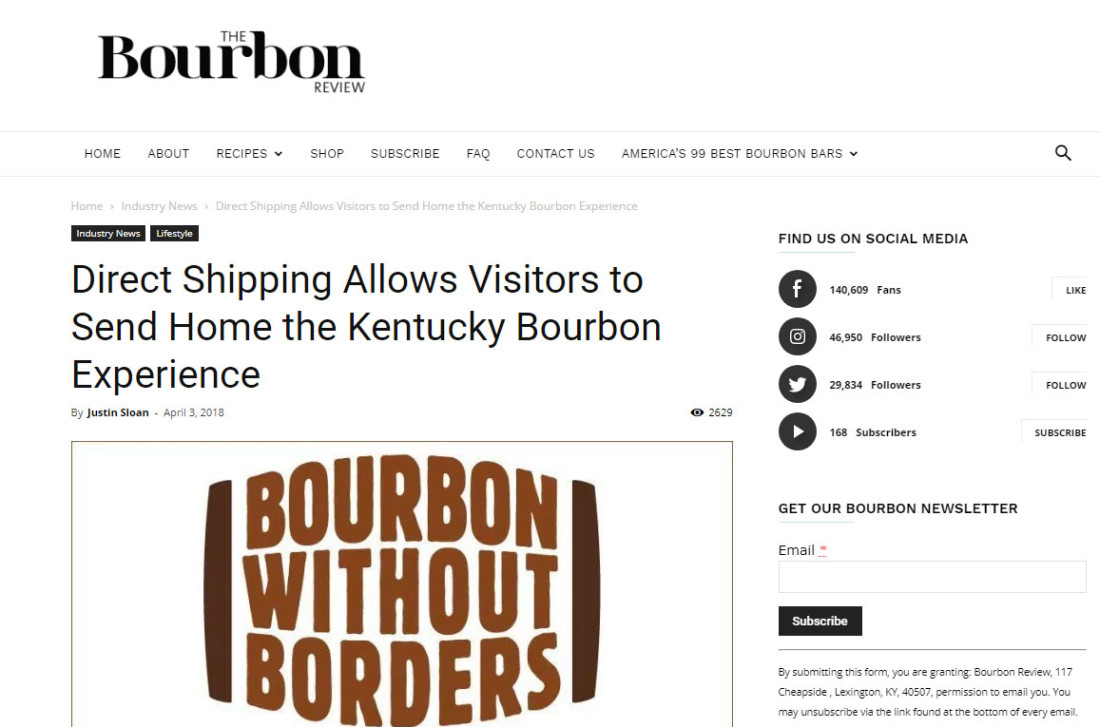 Visit our Hospitality blog for more details on the latest changes to Kentucky's liquor laws.