December 21, 2017
McBrayer attorney Preston Clark Worley was sworn in this morning as Councilmember for the 7th District. With one year left in the term, Councilmember Jennifer Scutchfield resigned to become assistant director of the Kentucky Board of Elections, leaving the role to be appointed by Mayor Jim Gray.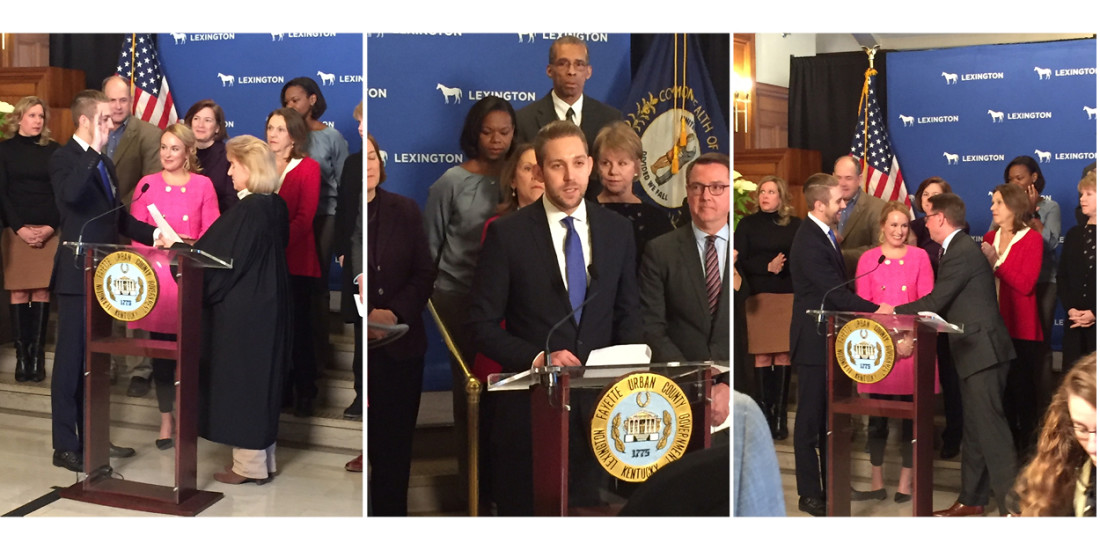 Mr. Worley has practiced law at McBrayer's Lexington office since 2010, focusing his efforts in real estate, transactional, administrative law and litigation. His primary areas of concentration are property management, affordable and multifamily housing, corporate and non-profit governance, and alcoholic beverage control.
In his address this morning, Mr. Worley cited crime, parks, and diversity as top areas of concern in the 7th District, and issues to which he'll direct his attention as Councilmember.
With a passion for community service, Mr. Worley is also a board member with the Ellerslie at Delong Homeowners Association and with Coaches for the Kids, Inc. He has participated in both the University of Kentucky Children's Hospital Executive Development Council and the Golden Matrix Fund Advisory Council since 2012, and he acts as General Counsel for the Lexington History Museum. Other previous activities include the board of the Downtown Lexington Corporation, and Mr. Worley is a graduate of Commerce Lexington's Leadership Lexington program.