May 28, 2021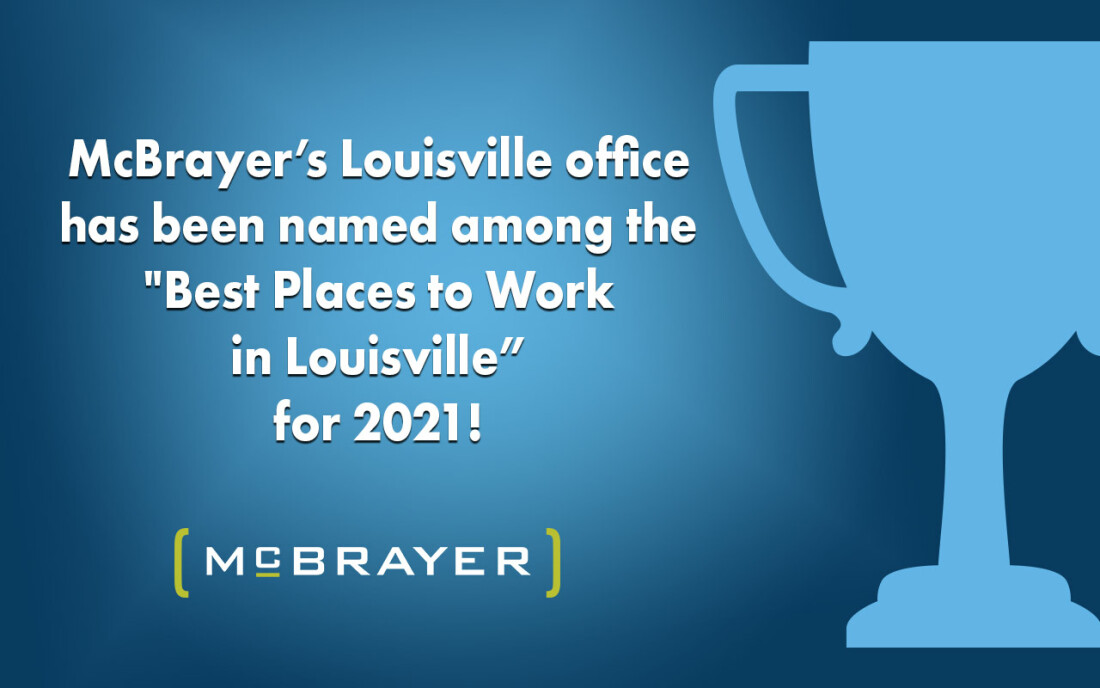 The Louisville office of McBrayer PLLC has been named to the Louisville Business First list of "Best Places to Work in Louisville" for 2021, and we couldn't be prouder.
"This is a tremendous honor, and we've worked hard to create a collegial atmosphere here," said Robert Watson, McBrayer Member in the Louisville office. "I'm glad to see it recognized not just internally, but externally as well."
McBrayer Member Cindy Effinger agrees. "We work so well together as a team – we rely on each other, we respect each other, and we appreciate each other," she said. "That is our firm ethos."
"When some of my colleagues and I came to this office two years ago, we were happy to find such a welcoming environment," said Member Ivan Schell. "It was a great place for us to come to, and now we feel like it's a great place to bring in new colleagues as we grow our office here."
The list of all businesses honored is available at https://www.bizjournals.com/louisville/news/2021/05/24/best-places-to-work.html. On July 16th, Louisville Business First will be publishing the honorees in ranked order both in print and online.