September 22, 2021
McBrayer PLLC is proud to have been recognized as a Platinum COVID Stops Here workplace for achieving a 100% vaccination rate.
The COVID Stops Here campaign recognizes Kentucky workplaces that have achieved widespread vaccination against COVID-19. Organizations that have achieved at least a 70% vaccination rate are eligible to receive a designation.
It is critical that Kentuckians work together to stop the spread of coronavirus — including the dangerous new Delta variant. Vaccination is the best way to stop COVID-19.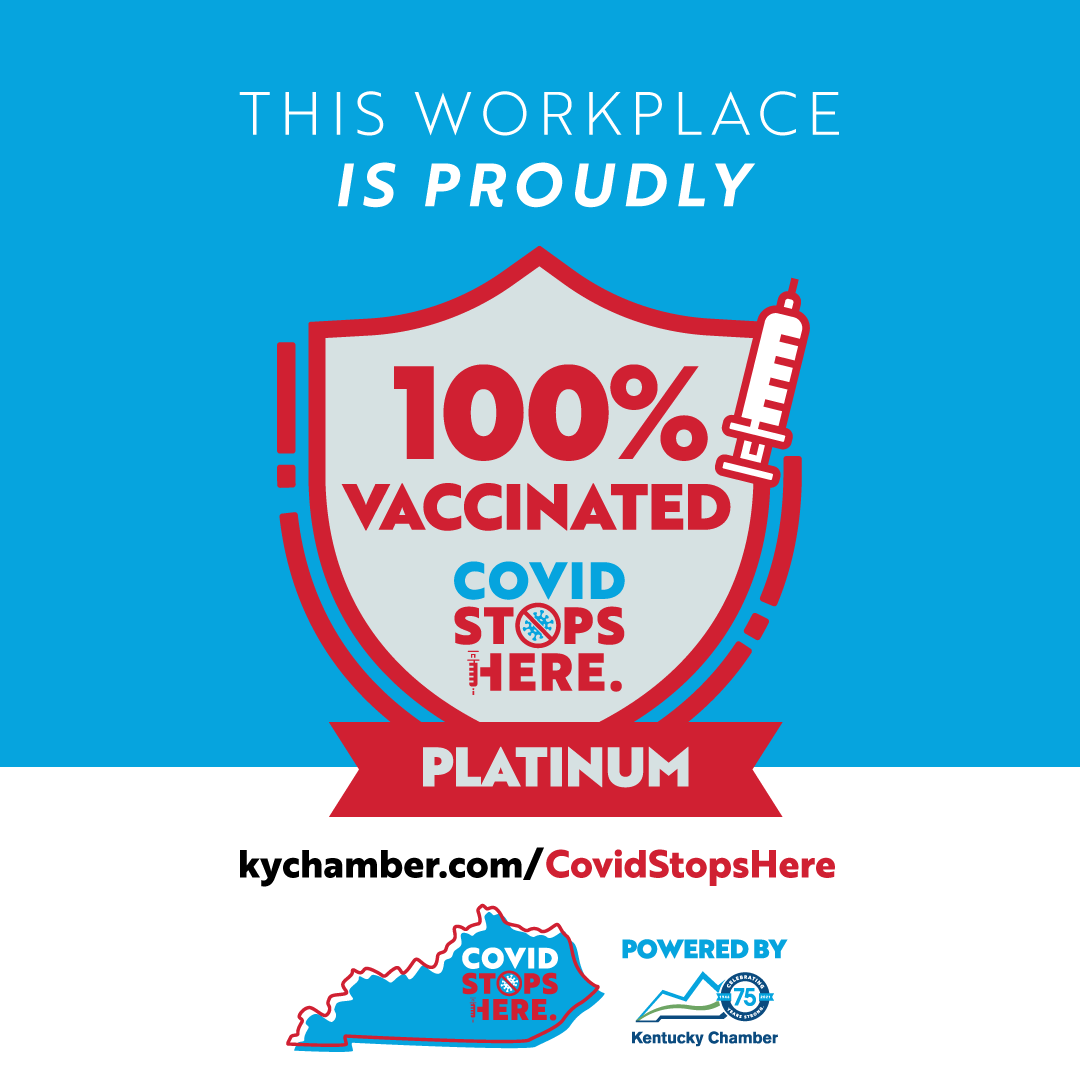 "The health and safety of our clients, attorneys, and staff is of the utmost importance. We know that the most effective way to protect ourselves, one another, and our loved ones is to be vaccinated against this deadly virus," said Managing Member James H. Frazier, III. "By taking this small step as individuals, we are making a substantial positive impact on the health of the firm and our community. We hope this encourages others to do the same and receive their COVID-19 vaccination."
The Kentucky Chamber of Commerce developed the COVID Stops Here campaign as a way to celebrate workplaces that are leading the fight to stop COVID-19 — and to encourage more organizations to join their ranks.
"The COVID-19 vaccine is Kentucky's pathway to recovery. McBrayer is helping set the bar for vaccination in Kentucky by achieving Platinum COVID Stops Here status — meaning 100% of their employees are now vaccinated against COVID-19. This is a great achievement and we thank them for helping our state stop this dangerous virus," said Kentucky Chamber President and CEO Ashli Watts. "Employers are playing a very important role as we work to encourage vaccination in Kentucky. In order to finally put this virus behind us, we need Kentuckians to get vaccinated as soon as possible. Together we can stop this virus, let's make sure that COVID stops here!"
Learn more at kychamber.com/CovidStopsHere.