July 29, 2021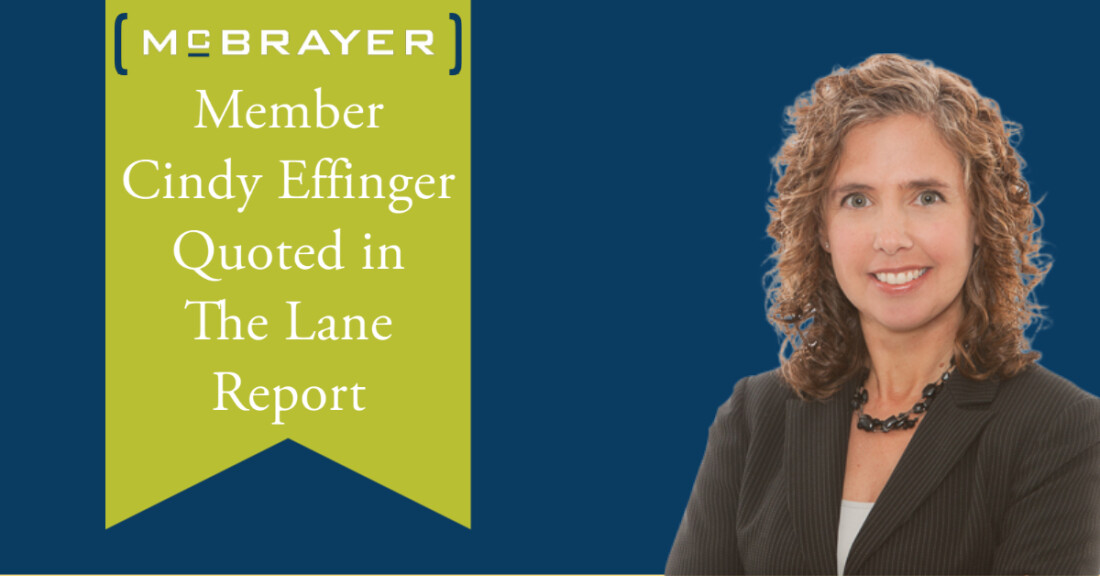 McBrayer Member Cindy Effinger was recently quoted in The Lane Report in an article covering the work of Louisville attorneys helping clients handle the impact of the COVID-19 pandemic.
Ms. Effinger spoke to the concerns of employers who worried about how best to keep their workplaces safe and compliant. She described her role in addressing those concerns, especially when it came to interpreting public health orders and guidelines. "The biggest impact has been keeping up to date on all the new federal laws, the daily executive orders from the state … (and) trying to synthesize that to get good guidance for our clients," Ms. Effinger said.
To read more about the legal community's response to COVID-19 in Louisville, visit the full article here.