Estate Planning Team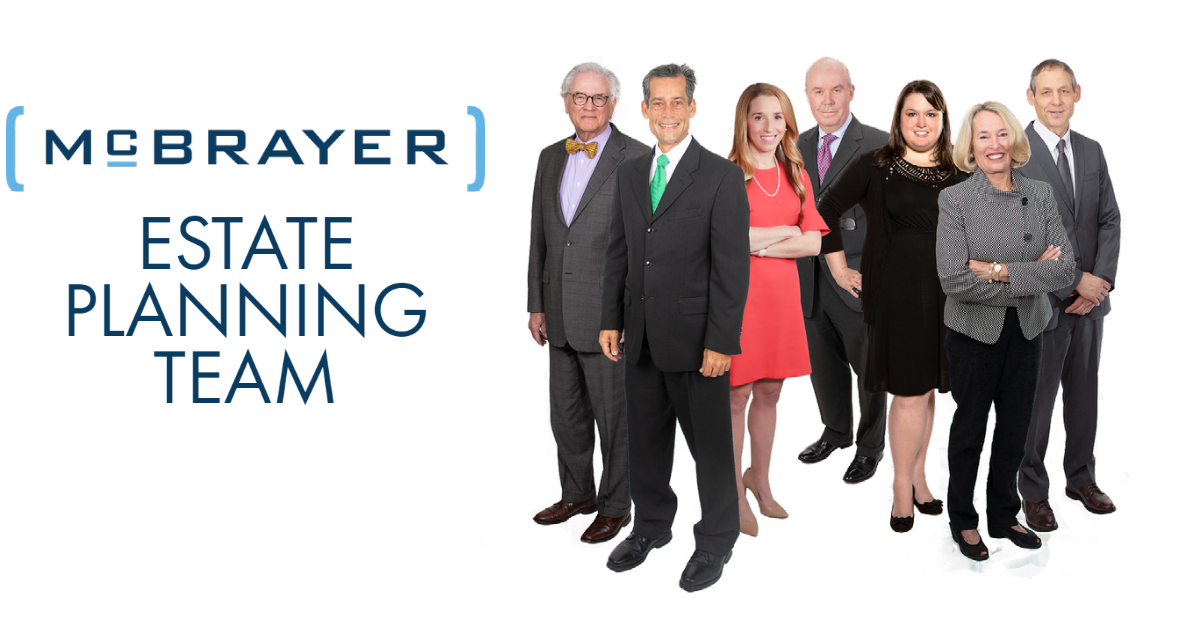 Protecting a legacy is a complex, detailed process that must be undertaken with a high degree of skill. The Estate Planning Team brings those skills to bear daily on everything from a simple will to the most advanced, high-value estate. Our team members—Sean Mumaw, Maxine Bizer, Ed Monarch, Ivan Schell, Kenton Ball, and Alan Pauw—decades of experience and volumes of knowledge in navigating all the intricacies of estate planning, from power of attorney to wills and trusts to ever-changing tax ramifications. Each member of the team is uniquely equipped to guide you through making a plan for your estate that will protect your assets and accomplish your goals, even under the most challenging circumstances.
There's no better time to start planning for tomorrow—contact McBrayer's estate planning team today.