Contact Us
Stay Connected

Subscribe to this blog via RSS

Join us on LinkedIn
Facebook
Congress Moves to Expand Definition of "Accredited Investor" Under Regulation D
In an era where Congress and the Securities and Exchange Commission ("SEC") have been working to break down barriers to investment and equity development, it only makes sense a new bill currently wending its way through the legislative process would expand the definition of an "accredited investor." H.R. 2187, The Fair Investment Opportunities for Professional Experts Act ("the Act"), passed the United States House of Representatives by a vote of 347 to 8 in February and now resides in the Senate. This effort would widen the pool of investors for private placements under Section 501(a) of Regulation D[1] by including those with experience and education in addition to those with a requisite net worth or salary.
---
[1] 17 C.F.R. § 230.500 et seq.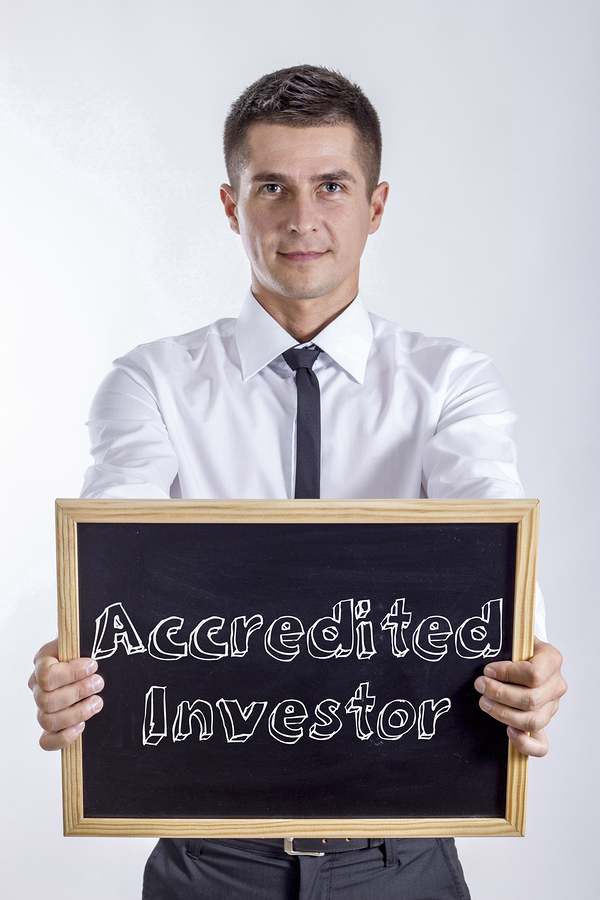 Currently, Rules 501(a)(5)[1] and 501(a)(6)[2] set financial standards for "natural persons" as accredited investors. These investors must have either a net worth of $1 million, or an individual income greater than $200,000 in each of the two most recent years (or $300,000 in the case of joint spousal income) and reasonable expectation of the same income level throughout the current year.
The Act would expand the definition to include two separate classes of individuals: (1) brokers or investment advisors that are licensed or registered with the SEC, the Financial Industry Regulatory Authority ("FINRA") or any state securities regulatory authority; (2) persons with demonstrable educational or job experience that "qualify such person as having professional knowledge of a subject related to a particular investment, and whose education or job experience is verified by the Financial Industry Regulatory Authority or an equivalent self-regulatory organization." The bill would also allow for the adjustment of the net worth and income standards every five years for inflation, as based on the Consumer Price Index.
Under the Dodd-Frank Act,[3] the SEC must review the definition of "accredited investor" with respect to natural persons every four years. This current bill may be an expression of impatience on the part of Congress to expand and revise the definition in lieu of SEC action. This may also be a move to stave off any potential limitations on the pool of accredited investors, instead codifying an expansion of the pool to hopefully loose a tide of fresh investment for startups and other small businesses and providing another shot in the arm for equity crowdfunding (for more on this subject, read my blog "Regulation A+ Gives a Powerful Tool to Small Companies"). Whatever the case may be, this is a positive trend for investors and businesses alike, and we will continue to monitor this bill as it negotiates the legislative process. For more information on whether the potential expanded definition of accredited investor might apply to you or affect your business, contact the attorneys at McBrayer.
This article does not constitute legal advice.
---
[1] 17 C.F.R. § 230.501(a)(5)
[2] 17 C.F.R. § 230.501(a)(6)
[3] Dodd–Frank Wall Street Reform and Consumer Protection Act, Pub.L. 111–203. 124 Stat. 1376–2223 (2010).