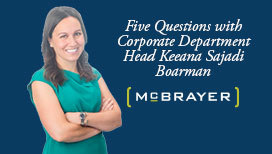 Five Questions with Keeana Sajadi Boarman
Attorneys
August 7, 2020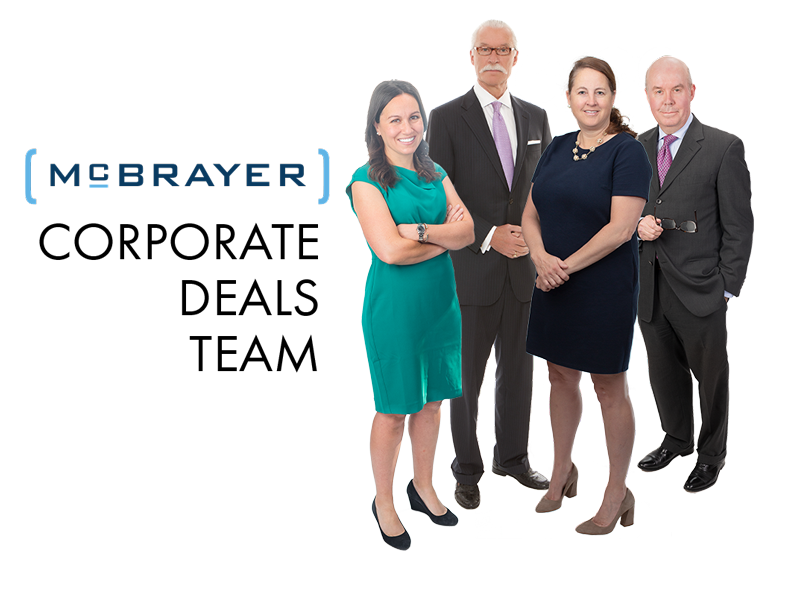 With the addition of Keeana Sajadi Boarman, McBrayer PLLC has created a powerhouse Corporate Deals Team to handle all aspects of large corporate transactions.
This team, consisting of Boarman, James H. Frazier, III, Maria C. Doyle and Kenton L. Ball, has an impressive pedigree and works in coordinated fashion to ensure that all deals proceed with the utmost ease. Each one of these skilled practitioners brings a wealth of knowledge and an impressive history of negotiating and finalizing numerous agreements involving organizations of all sizes.
No matter the size of the deal, the McBrayer Corporate Deals Team stands ready to provide exceptional service and consultation to make it happen.
CONTACT THE MEMBERS OF THE CORPORATE DEALS TEAM
Keeana Sajadi Boarman, James H. Frazier, III, and Kenton L. Ball in Lexington (or call 859-231-8780), and Maria C. Doyle in Louisville (or call 502-327-5400).