Contact Us
Stay Connected

Subscribe to this blog via RSS

Join us on LinkedIn
Facebook
Five Reasons to Consult an Attorney for Your Small Business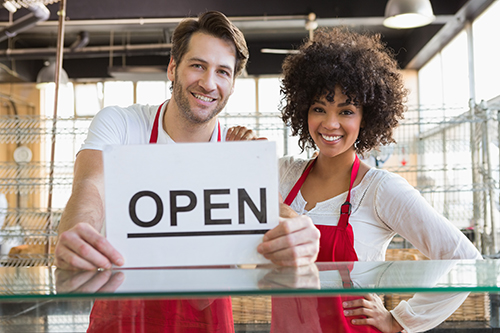 Starting a small business can be difficult. It requires a tremendous amount of passion and dedication, as well as some assistance from professionals such as accountants, insurance agents and others. While you may not need an attorney in the same measure, consulting one at the outset of the business and periodically throughout can get you off to a good start and keep you from falling into common legal traps. Here are five reasons you should consult with an attorney that will greatly benefit your small business.
1. You need to choose a business entity
There are several different types of business entities, and each has varying tax treatments and liability issues, depending on circumstances in the business. For instance, a relatively new and popular type of business entity is the Limited Liability Company, which provides the limited liability of other corporate forms with the single taxation of a partnership. The organization and operational needs of the business and whether there will be employees are large factors in choosing the best entity to get the job done.
2. Your employees come with complicated requirements
When you have employees, you must comply with a host of laws that define your relationship with them. You'll need to know what laws apply to your pay scale and payroll, how to handle leave time for medical issues, what records must be kept, how to avoid discrimination in employment actions and a slew of other requirements. Even if you choose to use independent contractors, you must be very careful in setting the terms of relationship to avoid penalties for "wage and hour" violations. On top of this, the actions of employees may create liability for employers when done as part of the job so clear guidelines and training are a good investment.
3. Large business transactions require legal expertise
Almost every business will need assistance with standard legal functions such as contract drafting and or real estate negotiations. As businesses get more complex, more legal functions will be required, such as the creation of a business succession plan, planning and zoning assistance for expansion, or even public offerings of stock in the company. All of these are best managed with the assistance of attorney.
4. Even day to day operations need legal assistance
Nearly every aspect of business is governed by some law or regulation, each with an attendant set of benefits or consequences. These can be anything from sales tax collection issues on local sales, to permitting and license regulation compliance, to building code issues. It's important to have a relationship with an attorney from the beginning, not just to help solve problems as they arise, but to anticipate them before they happen.
5. There may be other legal or ethical concerns in your business dealings
One area that doesn't always receive the attention it deserves is the interplay between the structure of business dealings and laws, regulations and ethics codes that govern certain professions. For instance, healthcare professionals that form agreements to share certain business arrangements such as staff and office space may run afoul of federal anti-fraud laws. Professional ethics codes can affect these arrangements as well.
The bottom line is that a working relationship with an attorney can provide a safety net for you and your business, revealing traps and providing tips to keep you in business for the long haul. Create these relationships early and rest easy knowing that both you and your business have someone watching your back.
Contact any of the attorneys at McBrayer who support growing businesses at (859) 231-8780. We take a team approach to deliver effective counsel to all our clients, so other attorneys in the firm may perform these services as well.
This article does not constitute legal advice.