Contact Us
Stay Connected

Subscribe to this blog via RSS

Join us on LinkedIn
Facebook
Archives
Three BIG Legal Issues for Restaurateurs to Keep from Boiling Over
You have been perfecting your recipes for years, laboriously working over a hot stove and making sure every bit is seasoned, simmered, sautéed, and served to utmost perfection. Your passion is now your business, and your business…well, let's just say that the chicken isn't the only thing in your restaurant that can be dangerous when not fully cooked. You've trained to be a chef, but you never knew just how complicated running a business could be. Licenses and inspections to set up were tough, but keeping a restaurant running comes with its own buffet of issues.
Relax…let us set before you a three-course meal of legal issues that are specific to the restaurant industry. Think of these as a recipe for making something savory. Let's dig in!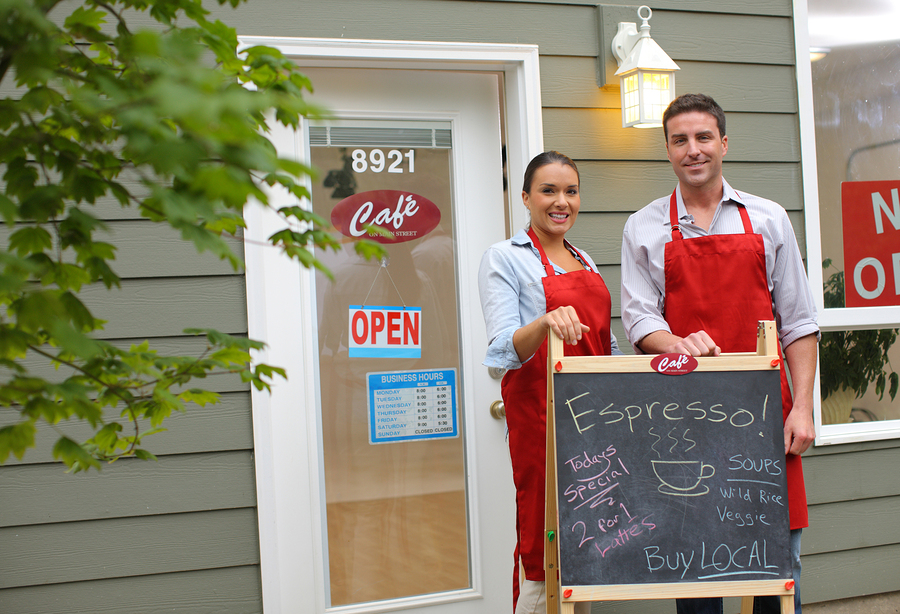 Wages and Hours and Tips
Unless you are running a one-person food truck, chances are good that your restaurant has employees. If your restaurant has servers, then it's a safe bet that you may have some issues with accounting for tips and other wage issues.
For instance, restaurants that pay tipped employees below the standard minimum wage for non-tipped employees must keep careful track of how those tips add up. When the wages plus tips don't equal the non-tipped wage, the employer is responsible for making up the difference. Kentucky minimum wage for both tipped and non-tipped employees tracks the federal law, and Kentucky state law doesn't allow for municipalities to set their own minimum wage rates, so at least minimum wage compliance should be simple.
It's also important to make sure that tipped employees accurately report time and tips, as there are special payroll tax obligations that come with both, and it gets even more complex where tipping pools are concerned. The last thing your restaurant needs is a tax audit, so be proactive about managing and enforcing policies in practice.
Intellectual Property
The area of intellectual property generally concerns patents, trademarks, copyrights and even trade secrets, and contains a wide range of legal issues that may be applicable to restaurants. Want to protect your restaurant's name or brand? Register the trademark for it. You can't copyright a recipe, but you can protect it as a trade secret if you don't give it out.
Where restaurants and other places of business get into trouble is when they use someone else's intellectual property without their permission, and it is far more common than you might think. Does your restaurant have a radio or streaming music in the dining room? You may think that simply turning on the radio or a streaming service that you pay for is okay – you do the same thing at home or in your car. The problem is that when you play the radio or streaming music in your restaurant, that may be considered a public performance. If you're not paying for a yearly license from the three performing rights organizations (ASCAP, BMI, SESAC), you may be in legal trouble.
Licensing requirements for public performance of musical works vary according to certain criteria in federal copyright law, but the performing rights organizations tend to be strict in keeping restaurants in compliance. Failure to purchase the appropriate licenses can lead to financial penalties that no restaurant needs to face in such a competitive industry.
What the Heck is a Dram Shop?
Dram shop liability is the legal obligation that attaches to an establishment that serves alcohol (derived from when alcohol was sold by the dram, a unit of measure used by apothecaries). In Kentucky, the Dram Shop Act provides limited liability to places that serve alcohol, unless, according to KRS 413.241, "a reasonable person under the same or similar circumstances should know that the person served is already intoxicated at the time of serving." In other words, restaurants are free from liability for serving alcohol unless the individual is already openly intoxicated. What then? Your restaurant – and you – may be liable for whatever injury then occurs from that intoxicated individual's behavior as he or she drunkenly stumbles – or drives – into the night.
The remedy is to make sure your servers are trained as fully as possible through some sort of server training program, such as Kentucky's STAR training. If those serving alcohol at your business have a good understanding of how to spot an intoxicated person and refuse service, you have a better chance of avoiding liability.
Room for Dessert?
These issues are really just the tip of the iceberg – employment turnover in restaurants tends to be high, so issues in hiring and firing and discrimination laws come into play, and don't even get us started on OSHA and public health regulations. All of this can leave a bad taste in any restaurateur's mouth, but there is one thing that pairs well with the delicacies of running your own restaurant: good legal advice.
This article does not constitute legal advice.