Contact Us
Stay Connected

Subscribe to this blog via RSS

Join us on LinkedIn
Facebook
Archives
Categories
Hospitality and Tourism Law
Showing 13 posts in Hospitality and Tourism Law.
On April 15th, the day the Kentucky legislative session ended, the Kentucky Senate approved and forwarded Senate Bill 99 to Governor Beshear for his expected signature. While the bill has been overshadowed by House Bill 415 and the COVID-19 emergency, the bill's impact on the Commonwealth's alcohol industry is fairly substantial. More >
After a flurry of executive orders and legislative action by Kentucky's Governor and General Assembly to provide relief for hard hit alcohol retailers, at the request of our firm on behalf of distributor and wholesaler clients, the Kentucky Public Protection Cabinet and Department of Alcoholic Beverage Control issued a new Order, effective April 8th, extending the hours that malt beverage distributors and wine and spirits wholesalers may deliver product to the retailers to "any time of the day that the retailer is ready, able and voluntarily willing to accept deliveries of product." This Order will allow distributors and wholesalers to deliver product to retailers outside the existing restricted hours mandated by state statute and local ordinances, which will hopefully minimize the spread of Coronavirus and allow these middle tier industry members to more efficiently and safely manage their workforce.

More >
On Thursday, March 26, 2020, Kentucky's response to the coronavirus crisis took an odd turn in the Kentucky legislature with the passage of a bill that will now allow patrons to purchase, for carryout or delivery, alcohol by the drink. UPDATE - Gov. Beshear signed the bill on March 30th. More >
A Comprehensive Kentucky Update More >
Alcohol By the Drink Carryout Privileges; Waivers for Fees and Deadlines for Applications and Renewals
New developments in Kentucky today include the following: on March 19th, the Kentucky House of Representatives passed legislation that, if approved by the Senate, will grant to relief to restaurants holding licenses to sell alcoholic beverages by the drink, who, for a period of time, would be able to sell alcoholic beverages on a delivery, to-go, or take-out basis in conjunction with food sales. Covered or sealed drinks that are ordered under these provisions would not be considered open containers. More >
Monday, March 16, 2020, Kentucky's Governor Beshear signed an executive order restricting the sale of food, beverages, and all alcoholic beverages to carry-out, delivery and drive thru, prohibiting onsite consumption. In addition, the order mandates social distancing of six feet for patrons and employees engaging in carry-out, delivery and drive-thru services. At this time, the Kentucky Alcoholic Beverage Control board has not offered guidance on how the order will impact its operations and whether it will grant relief in licensing, renewal, and/or operations of affected Kentucky licensees. The continued closure of services has also caused Churchill Downs to reschedule the 146th Kentucky Derby from May 2nd to September 5th, the first time the Derby has been postponed since 1945.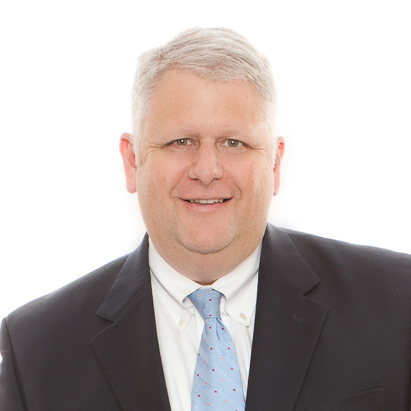 Stephen G. Amato is a Member of McBrayer law. Mr. Amato focuses his practice in the areas of hospitality law, civil litigation, employment law, and administrative law, and is located in the firm's Lexington office. He can be reached at samato@mcbrayerfirm.com or
(859) 231-8780, ext. 1104.


Services may be performed by others.
This article does not constitute legal advice.
Unlike the past several years, 2019's legislative session did not produce major legislation regarding alcohol regulation. What it did produce, HB 256, is a very significant law change but it's not a dramatic change for the alcohol industry (like 2018's HB 400, allowing direct shipping of distilled spirits to the homes of distillery visitors), nor is it a large modernization or streamlining of regulations (such as 2017's HB 100 and HB 133). Instead, the impact of HB 256 is a significant policy change to dry territories. The bill allows for the private possession and consumption of alcoholic beverages in dry or moist territories without a vote of vote of its residents, a protection provided by the Kentucky Constitution. More >
For many Kentuckians, farming is a way of life handed down through generations. It's not just an occupation, but a family calling. In recent years, however, farm margins have been squeezed as operational expenses continue to rise. Kentucky farm revenues have bounced back from a downturn in 2016, but that income sits lower than it did earlier in the decade. Farmers are scrambling to recover lost revenue as commodity prices stagnate, but there may be way to bring more revenue from a farm without producing any more crops or livestock: agritourism. More >
In a historic and bold stroke, the Kentucky General Assembly passed a measure on April 2 that is viewed as a tremendous leap forward for the Kentucky bourbon industry. HB 400, signed by Governor Matt Bevin on April 13, 2018, clears the way for Kentucky distilleries to ship their products directly to the homes of distillery visitors. In light of the booming numbers of tourists flocking to Kentucky distilleries, these provisions are seen as an important way to leverage the interest in Kentucky bourbon and spread the cheer.
Shortly after the passage of HB 400, the General Assembly also passed a bill that codified into statute the quota liquor license scheme that has been a feature of Kentucky alcohol law since the end of prohibition, but had been otherwise slated for elimination by the state's Alcoholic Beverage Control Board. That bill became law without the signature of Governor Matt Bevin on April 14, 2018. More >