Contact Us
Stay Connected

Subscribe to this blog via RSS

Join us on LinkedIn
Facebook
Bankers, Real Estate Loans, and the Unauthorized Practice of Law: A Refresher
Back in 1968, the Kentucky Bar Association ("KBA") released Unauthorized Practice of Law Opinion KBA U-6 ("U-6"), opining that bank officers and lending institutions could not draft loan documents such as mortgages, security agreements or financing statements without violating the provisions of Kentucky law that prohibit the unauthorized practice of law. It is entirely within the province of attorneys in the Commonwealth of Kentucky to draft legal documents, and this KBA opinion merely reinforced that idea. So far, so good, right? Opinion U-6 was not the last word on where the role of the lender can dovetail with the practice of law, however, and all lenders should take heed of where potential landmines of the unauthorized practice of law in violation of KRS §524.130 still exist.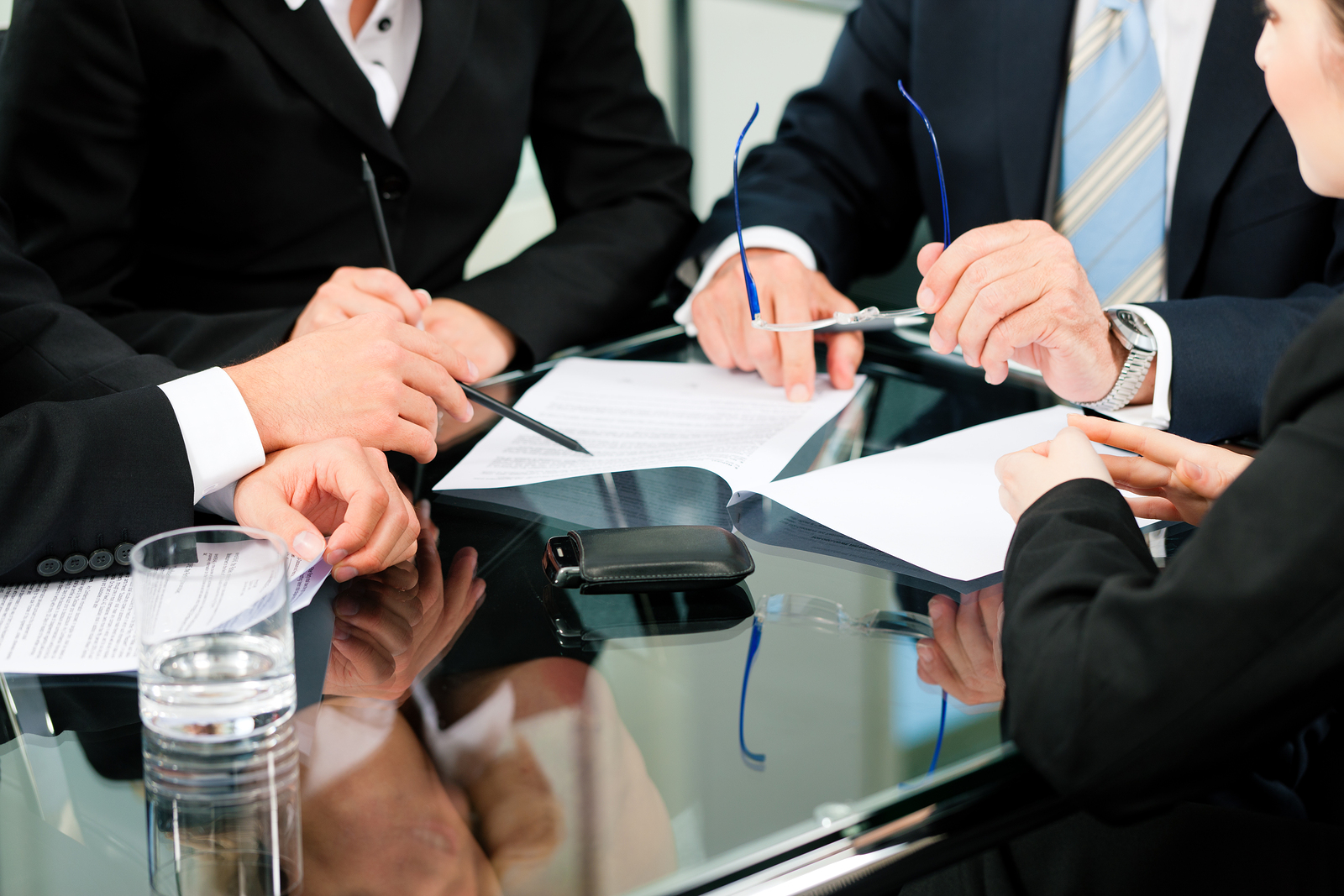 The KBA subsequently narrowed the scope of U-6 with Unauthorized Practice of Law Opinion KBA U-31 ("U-31") in March of 1981. This opinion answered the question of whether a mortgage lender or title insurance company operating on behalf of a lender would commit the unauthorized practice of law by performing "ministerial acts" in the closing of a real estate loan with…a qualified no. Although U-31 did not exactly provide a straight answer, it did suggest that purely ministerial matters, such as a lay person conducting a real estate closing, would not violate Kentucky law so long as the non-lawyer did not give any legal advice at the closing.
In September of 1999, the KBA issued Unauthorized Practice of Law Opinion U-58 ("U-58"), which nakedly prohibited title agencies, title companies or any non-lawyer that is not a real party in interest to the real estate transaction from conducting a closing without the direct supervision of a licensed attorney. U-58 explained that an attorney's presence is not mandatory, but the loan closing must be conducted under an attorney's supervision and control – the "responsible attorney" must be familiar with the loan documents and be readily available should one of the real parties in interest seek legal advice during the closing. U-58 also clarified that a lender's employee may still prepare, select or complete "form" loan documents so long as no fee is charged to the borrower.
It would be an understatement to suggest that U-58 upset the real estate, title and banking industries. The response from all sides was immediate and visceral, and in 2003 led to the holding in Countrywide Home Loans, Inc. v. Kentucky Bar Association. We won't hold you in suspense –in Countrywide the Kentucky Supreme Court vacated U-58, adopted the reasoning of U-31, and held that it is not the unauthorized practice of law for non-lawyers to conduct real estate closings. The Court also affirmed its prior rulings declaring that drafting real estate mortgages constitutes the unauthorized practice of law. As the court noted from the evidence, closings have become increasingly standardized, with more and more documents taking nearly identical forms. In fact, one of the witnesses in that case testified that as much as 95 percent of all documents are the same at closings. Closings are now mostly ministerial, and thus U-31 carries more weight in the realistic conduct of a loan closing. This is not necessarily the end of this debate, however. In March of 2006, the KBA issued the Unauthorized Practice of Law Opinion U-63 ("U-63"), and further clarified U-6 and U-31 relating to "ministerial" acts. As illuminated by the Court in the Countrywide case, it is very common for lenders to use "form" or preprinted loan documents. This is not only a cost-savings benefit for lenders, but as provided in U-63, the "purely ministerial" acts of filling in the "blanks" on commercially available preprinted forms does not constitute the unauthorized practice of law. Yet, still, there are circumstances where lenders may fall into the trap of the unauthorized practice of law, and they should still avoid drafting mortgages or title opinions, or giving legal advice at a loan closing. When questions of legal importance or ramification arise, lenders and title agencies should still pause and defer to the guidance of a competent attorney.
Services may be performed by others.
This article does not constitute legal advice.