July 1, 2019
McBrayer PLLC is excited to announce a tremendous addition to our Louisville office, combining the talents of seven attorneys from the widely respected firm Reed Weitkamp Schell & Vice PLLC to bolster the strength and reach of our Louisville offices and expand our footprint in this vital market for the Commonwealth. Attorneys from both firms have complementary practice areas, with extensive experience in healthcare, employment, estate planning, corporate, litigation and more. Attorneys joining McBrayer in Louisville include Ivan J. Schell, Alan D. Pauw, Maria C. Doyle, Trevor L. Earl, Ridley M. Sandidge, Jr., and Maxine E. Bizer.
Our McBrayer partnership has provided a range of support for our growth in Louisville and beyond," said Joe Reeves, CEO of ARGI. "We have received nothing but top-notch, dedicated service, and this move shows us their commitment to growth and service in our hometown. We look forward to working with the new members of the team."
In July, all McBrayer Louisville office personnel will be based in our new home in the former Reed Weitkamp office suite at 500 West Jefferson Street, Suite 2400 in downtown Louisville. "We pride ourselves on our commitment to client service and the highest degree of professionalism. Our practices were built on that foundation, so when we decided that we wanted to take our work to the next level, the answer was clear: McBrayer matches our values, our dedication to clients, and our commitment to the community we hold dear," said Ivan Schell, former member of Reed Weitkamp Schell & Vice PLLC and a Member in McBrayer's Louisville office. "This is a perfect fit."
This is an exciting time for both McBrayer PLLC and the attorneys and staff that will join the firm, as we take an important step together and cement our commitment to providing the highest quality of legal service in the Louisville market.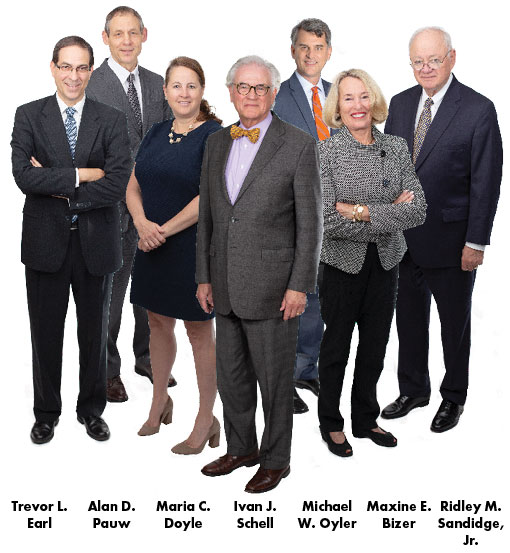 Meet our new Louisville attorneys!