From Our Video Series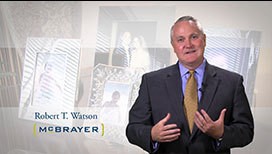 Honors & Awards
Kentucky Super Lawyers®, 2019-2022 (Insurance Coverage)
The Best Lawyers in America®, 2013-2022 (Insurance Law)

A. M. Best Client Recommended, 2018

20 People to Know in Law - Louisville Business First, April 17, 2015
Best Lawyer - Louisville Magazine, March 2015
Joined U.S. Congressman Yarmuth in Introducing Combating Autism Through Education Bill, 2008
2nd Most Prolific Trial Attorney in KY, recognized by Kentucky Civil Jury Trial Reporter, 2006
Admissions
Kentucky, 1990
U.S. District Court Western District of Kentucky, 1991
U.S. District Court Eastern District of Kentucky, 1991
U.S. District Court Southern District of Indiana, 2000
U.S. Court of Appeals 6th Circuit, 1992
U.S. Court of Appeals 7th Circuit, 2000
U.S. Supreme Court, 1994
Education
University of Kentucky College of Law, Lexington, Kentucky, J.D., 1990
Transylvania University, Lexington, Kentucky, B.A., 1987
Overview

My Practice
My legal practice is diverse, and over the years I have obtained vast experience in complex commercial litigation in state and federal courts throughout the state and country. I have litigated a wide range of commercial claims, including tortious interference with a contract; fraud, nondisclosure and misrepresentation; false advertising and deceptive trade practices; breach of contract; breach of fiduciary duty; breach of express or implied warranty and antitrust litigation. In addition to my litigation practice, I also advise the firm's corporate clients with respect to complex corporate, employee, residential and commercial real estate transactions, landlord/tenant and lease matters.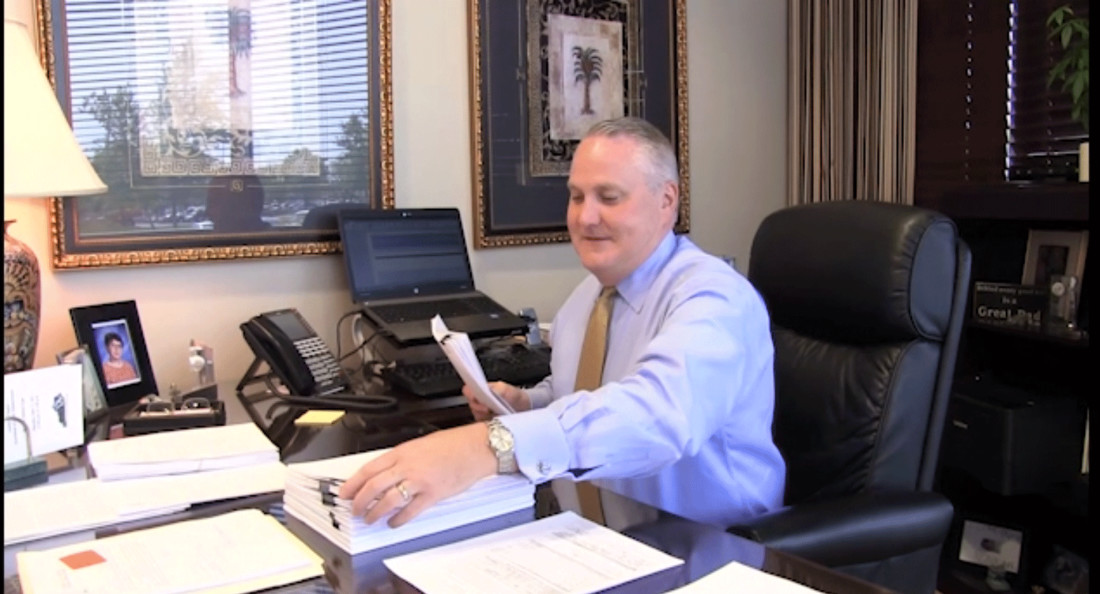 My experience in governmental entity defense includes defense of local governments, governmental agencies, and officials in connection with claims brought under both state and federal law. These claims include Section 1983 claims, negligence claims, and state constitutional claims such as alleged deliberate indifference to medical needs, excessive force, wrongful termination, and abuse of process, among other claims unique to city and county governments.
How We're Different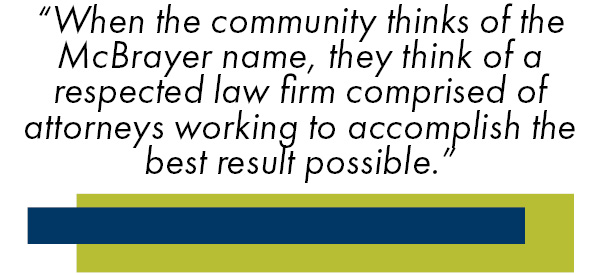 As the member in charge of the McBrayer Louisville office, I am confident when I state that we are proud of the personalized responsive attention that we give to our clients.
Our team of attorneys at McBrayer has experience in all disciplines of the law; we are a full service firm built on leadership, expertise and strong foundation. When the community thinks of the McBrayer name, they think of a respected law firm comprised of attorneys working to accomplish the best result possible. Whether we are representing a client out of our Louisville or Lexington law offices, or Frankfort government relations office, we have an enormous amount of resources available and will go to great lengths to bring you the best legal representation in the Commonwealth.
BEFORE MCBRAYER
From 2002-2010 I served as the managing partner of the Louisville office of Landrum & Shouse, LLP, where I was recognized in 2006 by the Kentucky Civil Jury Trial Reporter as one of the most prolific trial attorneys in Kentucky.
Additional Practice Experience
Kentucky Leader
Community/Civic Leadership
More than McBrayer
I am very involved in the Louisville community through board involvement and service. It has always been a civic duty of mine to give back to the community that gives so much to me and my family, including our law firm. The Louisville community is devoted to backing its residents and businesses, and I have always been drawn to being a part of that movement. I serve and have served on several boards, including:
Anchorage Civic Club Board Member, 2017-Present
Anchorage Independent Board of Education, Chair, 2014-Present
Greater Louisville Inc., Economic Development Policy Committee, 2011–Present
CenterStone of Kentucky (formerly Seven Counties), Vice-Chair, Member of Finance and Nominating and Governance Committees 2015-Present
Carriage House Educational Services and Preschool, Board Chair, 2005–2015
News & Insights
News
Super Lawyers

,

December 10, 2020

Super Lawyers

,

December 2, 2019

U.S. News – Best Lawyers® in America

,

September 4, 2019

Attorneys from McBrayer law offices in Lexington and Louisville achieved a 2018 listing in U.S. News Best Lawyers in America
Seminars & Speaking Engagements
Ethics Update for Legal Professions

Louisville, Kentucky

,

June 1, 2015
Articles
Louisville Bar Association

,

January 1, 2016

How Social Meida Affects Jury Selection

DRI - For the Defense National Magazine/Trial Tactics Division

,

October 1, 2015

Contributing Author, Inside The Minds - Representing Municipalities in Litigation, Thomas Reuters/Aspatore Books, 2013
Multimedia
Multimedia
Robert T. Watson - Attorney Biography

Our Clients - ARGI

Kentucky Leader - Robert T. Watson - Anchorage Public School
Professional Activities
Kentucky Bar Association, Attorney Advertising Commission, 2014-Present
Kentucky Bar Association, Task Force on Abandoned and Closed Practices, 2014-Present
Louisville Economic Chamber of Commerce, Board of Directors, 2013-2014
Greater Louisville Inc., Economic Development Policy Committee, 2011-Present
Kentucky Bar Association, Member, 1999-Present
Louisville Bar Association, Litigation Section, Chair, 1999
American Bar Association, Member, 1999-Present
Defense Research Institute, Governmental Liability Section, Member, 2000-Present
Kentucky Bar Association, Chair of the Attorney Advertising Commission