Contact Us
Stay Connected

Subscribe to this blog via RSS

Join us on LinkedIn
Facebook
Archives
Categories
Miami Dance Club Hopes New Golf Tour's Name Will Be Short-LIVed

Over the past few weeks we have been watching CBS's celebration of college basketball and, during commercial breaks, hearing those familiar musical notes that signal The Masters golf tournament has arrived. So, what better time than now to celebrate Passover, Easter, world class golf, and, naturally, a good trademark dispute.


Anyone following golf may be familiar with the battle between the PGA Tour and its newest competitor, LIV Golf. This battle presents all the classic features of competition and loyalty: old versus new, patriotism, and selling out. In a nutshell, some of the PGA Tour's biggest names and highest earners dropped out of that tour to join the LIV Tour, which was founded in 2021 and is backed by Saudi Arabia's Public Investment Fund. LIV Golf markets its tour as loud and more exciting than the PGA Tour and seeks to accomplish that, in part, by incorporating music acts into its tournaments. Undeterred by the negative associations that many Americans make with Saudi Arabia, LIV Golf has reportedly paid PGA Tour veterans and rising stars hundreds of millions to play, drawing the ire of reporters, players, and fans who accuse the Saudi government of using this tour to "sportswash" the country's bad acts.

The PGA Tour has not taken kindly to its new competition—and it has an unlikely ally in a Miami-based dance club that has operated for years as LIV.

It is standard business practice for new businesses to apply for trademark registrations with the United States Patent and Trademark Office for any marks that a business is already using or planning to use. In LIV Golf's case, it applied for trademark registrations for several different marks that incorporated LIV for a variety of classes of goods—from live "entertainment services in the nature of music, entertainment, live DJ entertainment, 'bar and party vibes'" to equipment. (It is mildly important to know here that LIV selected that name, in part, because LIV doubles as the roman numeral for 54—the number of holes that each of its tour events play and also the score a golfer earns if shooting a birdie on all eighteen holes in a round.)
In March, the company that owns and operates LIV nightclub located in the Fontainebleu Hotel in Miami Beach filed an opposition to LIV Golf's application. The LIV club emphasized in its opposition that it has owned multiple registrations that contain "LIV" in at least one class of goods—live entertainment—that is a class for which LIV Golf is applying for its registration. (It is mildly important here to know that this LIV selected its name in part because the roman numeral LIV harkens back to the days of Studio 54.) And, since LIV is a dance club and LIV Golf is seeking registration of its mark for "music entertainment, live DJ entertainment, and 'bar and party vibes,'" the dance club argues that consumers will confuse LIV Golf with LIV nightclub regarding at least the live entertainment aspect of the mark. Further, LIV the nightclub is arguing that LIV Golf will dilute the nightclub's mark.
Law and politics can make strange bedfellows, and so it goes with the PGA Tour and the owners of a Miami Beach nightclub in this instance. It is early in this trademark battle, and only time will tell which LIV brand will win this match. But if you go to the LIV nightclub anytime soon, you may see more PGA Tour-types than you would otherwise expect—who no doubt will be buying bottle service in support of their unlikely ally.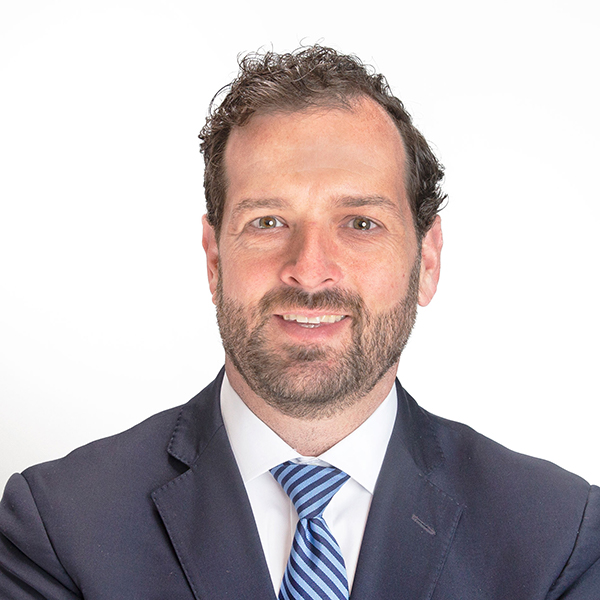 Bruce Paul is a Member of McBrayer law practicing in the firm's Louisville office. His law practice primarily focuses on intellectual property, copyright law, trademarks, commercial and business litigation, employment law, and infringement litigation. Mr. Paul can be reached at bpaul@mcbrayerfirm.com or (502) 783-6245.
Services may be performed by others. This article does not constitute legal advice.