From Our Video Series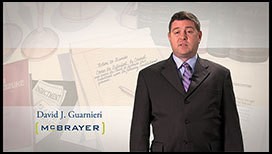 Honors & Awards
The Best Lawyers in America®, (Criminal Defense: General Practice, Criminal Defense: White-Collar), 2014-2022
The Best Lawyers in America®, "Lawyer of the Year", 2018, 2022 (Criminal Defense: General Practice)
The Best Lawyers in America®, "Lawyer of the Year" (Criminal Defense: White-Collar)", 2014, 2016, 2019, 2021
Kentucky Super Lawyers®, 2014-2016, 2018 (Criminal Defense)
Kentucky Super Lawyers®, 2019, 2021, 2022 (Civil Litigation: Defense)
Top 50 Kentucky Super Lawyers®, 2022
A. M. Best Client Recommended, 2018


Nationally Ranked Top Ten Attorney Award, National Academy of Criminal Defense Attorneys, 2015
Admissions
Kentucky, 1996
U.S. District Court Eastern District of Kentucky, 1996
U.S. District Court Western District of Kentucky, 1996
U.S. Court of Appeals 6th Circuit, 1996
U.S. Supreme Court, 1999
Education
University of Kentucky College of Law, Lexington, Kentucky, J.D., 1996
Honors: CALI award for Litigation Skills, 1996
Honors: Best Oral Argument
Honors: Legal and Research Writing Award 1994
Centre College, Danville, Kentucky, B.A., 1993
Overview
The law was considered one of the three original professions, divinity and medicine were the other two. The law embodies many traditions, but it is also ever-evolving. Adhering to these traditions in a way that is compatible in the 21st Century is both challenging and important to being a successful attorney as well as to furthering the legal profession.
Oftentimes a client's need for a lawyer arises when they find themselves in one of the most difficult situations of their lives. A desire and commitment to help people who find themselves in such circumstances is a big reason I am drawn to the areas of criminal defense, family law and personal injury. When clients find themselves confronted with the unknown, they need the advice and counsel of someone who has helped others in the same or similar situations and who is able to figure out where they need to go and the best way to get there.
When people ask me if there are important cases that I am working on, I tell them that from the client's perspective, their case is the most important. Clients can expect me to always go the extra mile for them and to pursue each issue with hard work and sound advice intended to best accomplish their goals.
BEFORE MCBRAYER
I acquired a broad range of legal experience through practicing law for 13 years in Frankfort, Kentucky, both as an associate and partner at Johnson, True & Guarnieri, PLLC, and as a solo practitioner before joining the McBrayer team.
Primary Practice
Additional Practice Experience
Kentucky Leader
Community/Civic Leadership
My parents instilled in me and my eight siblings a dedication and commitment to public service. Practicing law affords me opportunities to help the community. In 2010 I was appointed to serve on the Board of Trustees for Kentucky State University, which was an honor for me personally as both of my parents received bachelor's and master's degrees from there after moving to Frankfort from Chicago. When the opportunity presented itself for me to give back to KSU, I could not pass it up.
News & Insights
News
Super Lawyers

,

December 10, 2020

Super Lawyers

,

December 2, 2019

U.S. News – Best Lawyers® in America

,

September 4, 2019

Business Lexington

,

March 22, 2019

Attorneys from McBrayer law offices in Lexington and Louisville achieved a 2018 listing in U.S. News Best Lawyers in America
Seminars & Speaking Engagements
Applying the Rules of Civil Procedure in Kentucky

Using Motions to Enhance Your Case, Voir Dire/Jury Selection: Veteran Strategies

Louisville, Kentucky

,

August 26, 2016

Louisville, KY

,

August 20, 2015

Annual Kentucky Law Update, Federal Court Updates, September 26, 2013

Presenter, Kentucky Supreme Court Review (Criminal Law), Kentucky Bar Association Annual Convention, June 21, 2013

Presenter, Applying the Rules of Evidence: What Every Attorney Needs to Know, National Business Institute, November 28, 2012

Presenter, Employment Issues and Anti-Discrimination Laws, National Business Institute, 2000 - 2004

Adjunct Professor, Law Office Management Paralegal Studies Department, Midway College, 1998
Multimedia
Multimedia
David J. Guarnieri - Attorney Biography
Criminal Defense and Trial Practice
Experience is critical for quality representation, regardless of the matter at hand. I have extensive trial experience, with nearly 200 trials to date. I have successfully represented defendants in criminal matters including favorable outcomes and several acquittals in federal and state courts on a wide range of charges such as murder, attempted murder, manslaughter, sexual abuse, assault, conspiracy to manufacture and distribute marijuana, money laundering, attempted escape, and driving under the influence. I have also represented witnesses before federal and state grand juries, which has included the successful negotiation of immunity from prosecution, and I've represented defendants before state grand juries that have resulted in charges being dropped. I have also represented plaintiffs and defendants in sexual harassment cases and plaintiffs in bodily injury, products liability, breach of contract, and fraud actions. I was one of the lead trial counsel in Barber v UPS, which resulted in a $5.3M jury verdict in favor of eight African American UPS employees on issues of race discrimination/hostile work environment and retaliation.
In addition to my vast trial experience, I have represented numerous clients in appeals before the Kentucky Court of Appeals, the Kentucky Supreme Court, and the United States Court of Appeals for the Sixth Circuit. These appeals have resulted in a number of reported opinions and include affirmation of the $5.3M jury verdict in the race discrimination / hostile work environment case listed above, as well as the reversal of an $84,000 judgment issued against an employer in a wage and hour case, and also the reversal of a mandatory minimum drug sentence in a multi-state marijuana cultivation operation.
Another aspect within my criminal defense practice is government investigations. Federal and state governments have immense resources, and they will not hesitate to use them when they suspect wrongdoing on the part of a corporation or individual or when it meets the personal or political agendas of those in power. To protect your rights and to obtain a fair resolution, you need proactive and effective legal representation. I have experience in matters involving civil investigations, regulatory compliance, whistleblower complaints, professional licensing, and criminal investigations.
Family
My family law practice includes frequent representation of a mobile client base of busy professionals and those with complex assets within all aspects of family law, including divorce, property division, child custody and visitation, child support, alimony, post-divorce modification, paternity actions, grandparents' rights, and prenuptial agreements.
Our family law clients come to us with significant legal problems they want solved. Our role is to find the best solution. Often, that means working out the business aspects of divorce cases and coming up with proactive solutions and settlements, rather than plunging headfirst into litigation. I guarantee that we will not engage in unnecessary battles that lead not only to unnecessary and unwanted legal expenses but also often times to unwanted family strife and turmoil.
Professional Activities
Kentucky State University, Board of Regents, 2010-2016
United States Magistrate Judge Selection Panel, Member, 2009
Federal Bar Association, Kentucky Chapter, Secretary, 2005.
Franklin County Bar Association, Secretary, 2002-2004
National Association of Criminal Defense Lawyers, Member, 2000-2006
United Way, Franklin County Board Member, 2000-2003
American Bar Association, Member, 1996-Present
Kentucky Academy of Trial Attorneys, Member, 1996-2006