Contact Us
Stay Connected

Subscribe to this blog via RSS

Join us on LinkedIn
Facebook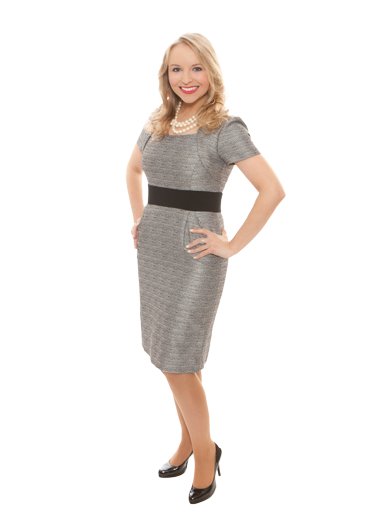 Anne-Tyler Morgan
Member
atmorgan@mcbrayerfirm.com
859-231-8780; ext. 1207
As a strong believer in the intersection of community, politics, and the law, I am proud to offer my clients a well-rounded approach to their legal needs. Clients' goals do not take a …
Showing 8 posts by Anne-Tyler Morgan.
The Federal Reserve expanded the Main Street Lending Program on Monday, June 8, 2020. The expansion allows for more small and medium-sized businesses to receive support during the COVID-19 pandemic. The Main Street Lending Program was established to support lending to businesses who were in sound financial condition before the pandemic began. More >
The Payroll Protection Program Flexibility Act (PPPFA) was signed into law on June 5, 2020. The Act is intended to address several concerns expressed by stakeholders regarding the Payroll Protection Program (PPP) that was introduced as a part of the Coronavirus Aid, Relief, and Economic Security Act passed on March 27, 2020. More >
The United States Small Business Administration (SBA) has made the applications for Payroll Protection Program (PPP) loan forgiveness available on their website.
Businesses who obtained PPP loans as part of the Coronavirus Aid, Relief, and Economic Security (CARES) Act are eligible to have those loans forgiven in full if used within an eight-week period for a specific set of payroll and business needs. More >
The Payroll Protection Program (PPP), established as part of the Coronavirus Aid, Relief, and Economic Security (CARES) Act, extended a lifeline to businesses during the COVID-19 pandemic by making more than $650 billion dollars in loans available along with the opportunity for full loan forgiveness if certain criteria are met. This amount of money, however, brings an increased likelihood for scrutiny from the Federal government. More >
After the initial funding for the Payroll Protection Program (PPP) and the Economic Injury Disaster Loan program (EIDL) were exhausted, Congress acted last week to extend those benefits to help businesses navigate the fallout of the COVID-19 pandemic. These programs have been a much-needed boost for businesses. More >
With the expansion of Small Business Administration loans available under the CARES Act – the Paycheck Protection Program and expanded EIDL program – many small business owners sought and found much-needed relief, but mid-size businesses were excluded from these programs by virtue of their size. The Federal Reserve and the Treasury Department have now revised the Main Street Lending Program, which includes mid-size employers. This program is effective immediately and runs through September 30th, providing up to $600 billion in loans. We've summarized the key points, available below: More >
With the passage of the Coronavirus Aid, Relief and Economic Security Act, or CARES Act, businesses received a dose of much-needed relief in the form of tax payment deferrals and loan programs. In this post, we'll take a look at both the previously established EIDL Program and the Paycheck Protection Program. More >
After the passage of the CARES Act stimulus package, there are more than a few current items of relief available to businesses impacted by the crisis, outlined below. More >