From Our Video Series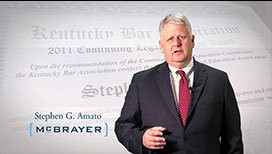 Honors & Awards
Kentucky Super Lawyers®, 2007 - 2011, 2017, 2018, 2019, 2020, 2021, 2022 (Civil Litigation Defense)

The Best Lawyers in America®, 2013-2023 (Commercial Litigation, Employment Law - Management, Litigation - Trusts and Estates)
The Best Lawyers in America®, "Lawyer of the Year", 2018 (Litigation - Trusts and Estates)
The Best Lawyers in America®, "Lawyer of the Year", 2019 (Employment Law - Management)
The Best Lawyers in America®, "Lawyer of the Year", 2021 (Litigation - Trusts and Estates)

A. M. Best Client Recommended, 2018

Recipient of the Distinguished Service Award from Transylvania University, 2017
AV Rating by Martindale Hubbell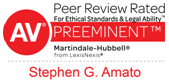 Holder of the Writ, Order of the Writ, inducted 2019
Admissions
Kentucky, 1990
U.S. District Court Eastern District of Kentucky, 1990
U.S. District Court Western District of Kentucky, 1990
U.S. Court of Appeals 6th Circuit, 1993
Education
University of Kentucky College of Law, Lexington, Kentucky, J.D., 1990
Law Journal: Kentucky Law Journal, Associate Editor, 1989 - 1990
Transylvania University, Lexington, Kentucky, B.A., 1987
Phi Alpha Theta History Honor Society
Major: History
Lexington Catholic High School, 1983
Overview
My practice focuses on effectively and efficiently assisting my clients' relationships with their employees, regulators and competitors.
Though the practice has a specific emphasis and experience representing businesses engaged in the hospitality and alcoholic beverage industries, I work with businesses in many other industries and economies as well, addressing their regulatory, contractual, employment and litigation needs.
I have the privilege of representing the interests of a variety of well-respected and innovative alcoholic beverage producers, as well as wine and spirits wholesalers, malt beverage distributors, and a multitude of on and off-premise retailers, such as hotels, restaurants, bars, nightclubs, stadiums, live entertainment venues, non-profit civic and charitable organizations, liquor stores, grocery stores, drug stores, caterers, and event facilities. We assist these businesses in connection with federal permitting, state and local licensing, enforcement, and policy issues. As such, we take pride in maintaining strong and effective relationships with regulators in the various local jurisdictions around our state, with the Kentucky Department of Alcoholic Beverage Control and at the US Alcohol and Tobacco Tax and Trade Bureau. I also serve as outside counsel for the Kentucky Distillers' Association, assisting in the formulation of the policies as set forth by its prestigious Board of Directors.
In addition to consulting and regulatory work for these businesses, I am also able to effectively assist clients when problems arise based on my nearly 30 years of experience in litigation with a specific focus in employment law; I represent employers in state and federal courts and the various administrative agencies that address employment-related claims. Employment-related issues with which I have particular experience include the enforcement of non-compete agreements, the investigation and defense of discrimination claims, and the negotiation and enforcement of severance agreements.
I also have meaningful experience defending governmental entities, including specific involvement defending local governments, governmental agencies and government officials for claims brought against those entities under both state and federal law including § 1983 claims, negligence claims, and state constitutional claims for alleged deliberate indifference to medical needs, excessive force, and employment.
Primary Practice
Additional Practice Experience
Professional Activities
Community/Civic Leadership
Fayette County Bar Foundation, President, Board of Directors
The Club at Spindletop Hall, Member, Board of Directors
The Lexington Club, Member, Board of Governors
Bluegrass Trust for Historic Preservation, Lexington, Kentucky, Former Board President
Lexington History Museum, Lexington, Kentucky, Former Chair, Board of Trustees
Professional Activities
Alliance of Alcohol Industry Attorneys and Consultants (AAIAC), Member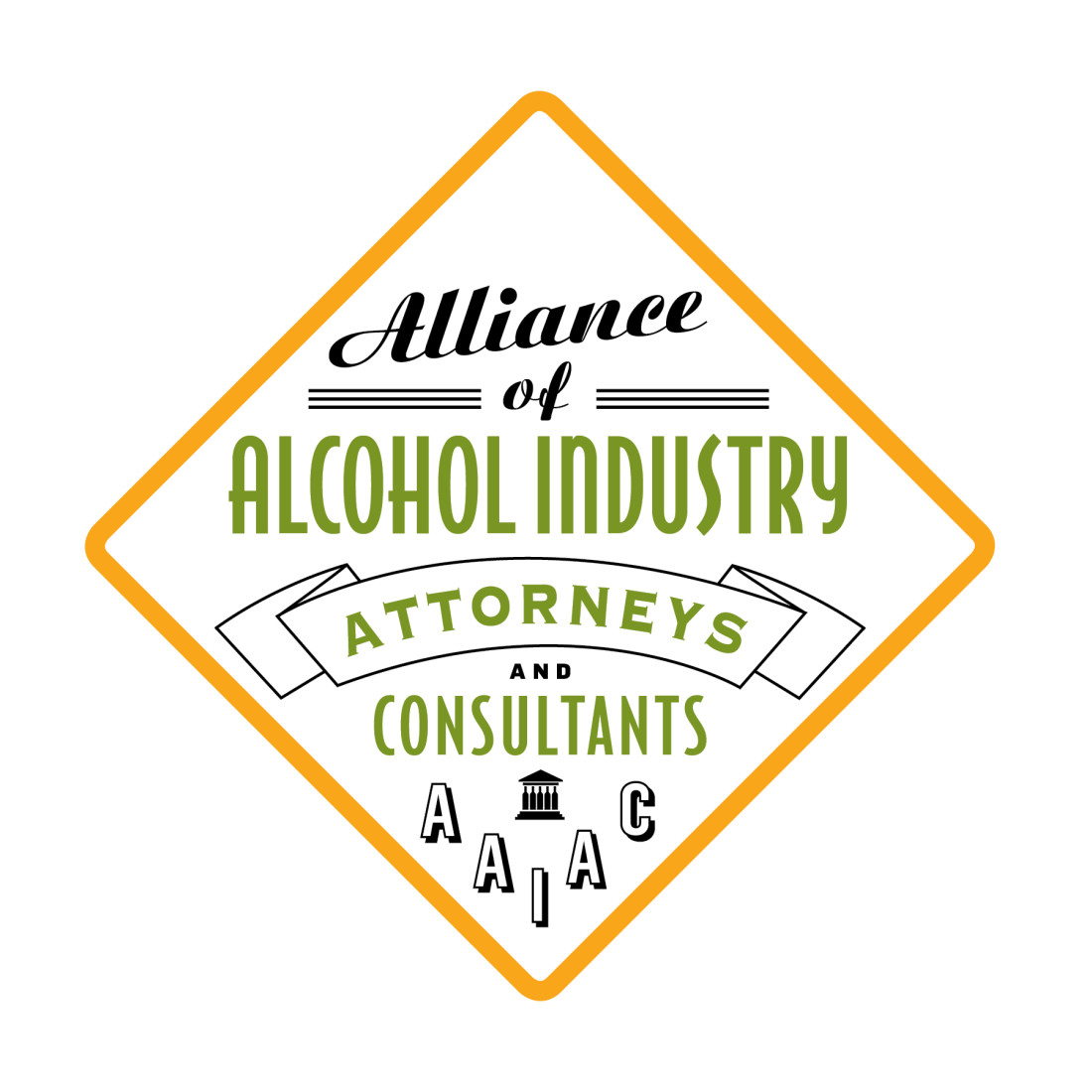 National Association of Licensing and Compliance Professionals (NALCP), Member
Fayette County Bar Association, Member
Kentucky Bar Association, Member
Kentucky Guild of Brewers, Affiliate Member
Mediation Center of Kentucky, Lexington, Kentucky, Former Board Chair
Inaugural Class, Order of the Writ - a fraternal and charitable organization that embraces the spirit of Kentucky Bourbon education, responsibility, environmental stewardship, history, scholarship and an unwavering commitment to the furtherance of America's only native spirit.
News & Insights
News
Super Lawyers

,

December 10, 2020

The Lane Report

,

October 19, 2020

Super Lawyers

,

December 2, 2019

U.S. News – Best Lawyers® in America

,

September 4, 2019

Attorneys from McBrayer law offices in Lexington and Louisville achieved a 2018 listing in U.S. News Best Lawyers in America
Seminars & Speaking Engagements
Owensboro, Kentucky

,

June 21, 2017

Louisville, Kentucky

,

May 15, 2017

Lexington, Kentucky

,

March 2, 2017

Perspectives on Wage and Hour and Kentucky Employment Law Update

Lexington, KY

,

January 26, 2017

Lexington, Kentucky

,

November 15, 2016

Patchworks and Pitfalls: Server Training and State Laws and Regulations

New Orleans, LA

,

October 5, 2016

Winery and Vineyard Law

Lexington, KY

,

9:00am - 4:30pm

The Expanding NLRA: Recent Holdings and Guidance from the NLRB

Lexington, KY

,

November 5, 2015

Thinking of starting a food truck? Get your questions answered at this event.

Lexington, KY

,

October 21, 2015

2015 KBA Convention

Lexington, KY

,

June 17, 2015

An Inside Look at the Business of Bourbon

Louisville, KY

,

May 13, 2015

Eat, Drink & Be Successful: Establishing smart partnership in the hospitality biz; Business Lexington, November 12, 2014

Getting It "Write": A McBrayer Employment Law Seminar, Lexington, KY

Annual Kentucky Law Update, Federal Court Updates, November 21, 2013

Annual Kentucky Law Update, Federal Court Updates, October 9, 2013

Annual Kentucky Law Update, Federal Court Updates, September 10, 2013

Romance or Ruin: Musings on the Food Biz "Opening a Bar", Panel Member, Business Lexington, August 22, 2013

Legal Issues for Restaurants, Bars and Hotels - A Critical Update, McBrayer law, February 2013

Employment Policies and Procedures: A Critical Legal Update for Employers, McBrayer law Client Seminar, 2012, 2009

Depositions A-Z, NBI, 2011, 2007

Advanced Trial Tactics, MBI, 2010

Annual Ethics CLE, Fayette County Bar Association, 2007
Articles
Business Lexington

,

June 1, 2016

The Year That Was Foreshadows the Year That Will Be

Louisville Bar Association

,

January 1, 2016

Foul on the Play: When Bullying in the Workplace is Real, Kentucky Chamber HR Update, February 2014
Multimedia
Multimedia
Stephen G. Amato - Attorney Biography

Our Clients - Tony's

Our Clients - Kentucky Eagle, Inc.

Our Clients - Crank & Boom Ice Cream Lounge