Contact Us
Stay Connected

Subscribe to this blog via RSS

Join us on LinkedIn
Facebook
McBrayer Blogs
Showing 10 posts in Compliance Officer.
Community Health Systems ("Community"), which operates 206 hospitals in 29 states, recently notified 4.5 million of its patients that online hackers had stolen personal data information from its systems in a period between April and June 2014. The data included names, addresses, birthdates, telephone numbers and Social Security numbers—all of which are protected under HIPAA. According to Community, the data did not include financial or medical information.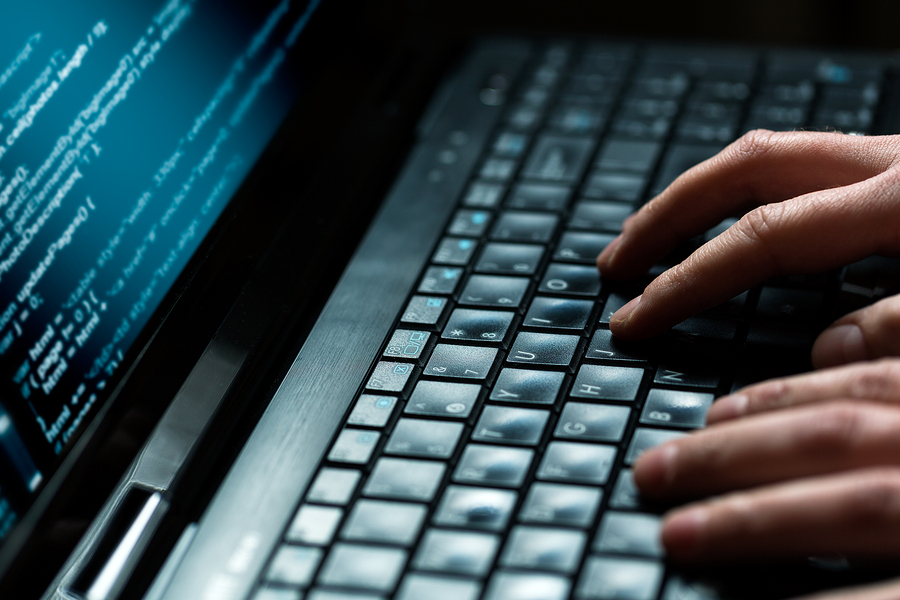 It has been reported that the hackers responsible for the attack are a group of cybercriminals from China that traditionally go after intellectual property, including medical device and equipment development data. They used malicious software to obtain the data, which has since been removed by Community from the network. Further remedial efforts are already underway, including notifying affected patients and offering them identity theft protection services.
Hospitals should be accustomed to protecting data against privacy breaches as part of their HIPAA obligations, but outright cybertheft is a threat that many providers have not likely considered. The FBI, which is now investigating the Community incident, said in April that health care providers typically do not use the same high levels of security technology as companies in other industries (such as banking or retail). This makes providers an easy target for hackers. If a leading hospital system like Community can be breached, then hospitals of every size are at risk.
It is crucial that HIPAA-covered entities (and their business associates) understand and identify potential threats to their secured information. The importance of HIPAA risk analysis cannot be stressed enough; in fact, a risk analysis is required as the first step in HIPAA Security Rule compliance. While it may be impossible to build an impenetrable fortress of secured online information, it is evident that health care providers must continue to make it a top priority to protect patient records – both from HIPAA breaches and hackers.
Christopher J. Shaughnessy is a member at McBrayer law. Mr. Shaughnessy concentrates his practice area in healthcare law and is located in the firm's Lexington office. He can be reached at cshaughnessy@mcbrayerfirm.com or at (859) 231-8780, ext. 1251.
Services may be performed by others.
This article does not constitute legal advice.
Earlier this week, information about OCR Phase 2 HIPAA audits was provided. Today, let's take a look at how to prepare if your entity is selected for an audit:
Confirm that a recent comprehensive Risk Assessment has been completed and documented.
Confirm that all action items identified in the Risk Assessment have received attention and have been completed (or are in the process of being completed).
Verify that policies are up-to-date, including breach notification procedures, notice of privacy practices, and responses to patient requests.
Ensure that a current list of business associates (and their contact information) is readily available.
Because Phase 2 does not consist of on-site visits, there will not be an opportunity for dialogue with auditors. Therefore, it is crucial to ensure that documentation alone shows a complete picture of an entity's compliance efforts. All documents should be carefully reviewed, dated, and signed before turned over to an auditor. While providing extraneous information is not recommended, it is important to double-check that all requested and necessary information is submitted.
Phase 2 audits set to occur in 2016 will focus on the Security Standard's encryption and decryption requirements, facility access controls, breach reports and complaints. It is never too early to start considering what protocols, training, and procedures will need to be implemented in anticipation of a possible audit related to these items.
In the event you are selected for a Phase 2 audit and have any questions about your responsibilities or what you can do to ensure a smooth process, contact a McBrayer healthcare attorney today.
Services may be performed by others.
This article does not constitute legal advice.
In February 2014, the Health and Human Services Office of Civil Rights ("OCR") announced its plans to send pre-audit surveys to between 550 and 800 entities during the summer in preparation for Phase 2 HIPAA compliance audits. After collecting information from those surveyed, OCR will select about 400 of those entities for actual HIPAA audits. Those audits will begin this fall – which is quickly approaching. More >
Recently, the U.S. Department of Health & Human Services, Office of Inspector General ("OIG") issued a Special Fraud Alert ("Alert") entitled, "Laboratory Payments to Referring Physicians." The Alert focuses on (1) Specimen Processing Arrangements and, (2) Registry Arrangements. These arrangements, according to the OIG, pose substantial risks for fraud and abuse under the federal Anti-Kickback Statute. More >
Recently, the Office of Civil Rights ("OCR") of the Department of Health and Human Services entered into a $4.8 million dollar settlement with two New York-based health care organizations after a data breach involving electronic protected health information occurred. The agreement is the largest HIPAA settlement thus far. More >
In 2013, the Department of Justice ("DOJ") and Office of Inspector General ("OIG") charged the nation's largest for-profit hospice chain, Vitas Innovative Hospice Care ("Vitas"), with false Medicare billings, inappropriately admitting patients with "aggressive marketing tactics," and misleading patients and families about Medicare hospice benefits. This suit is just one of many recently filed against hospice providers, indicating that they are being watched keenly by enforcement authorities and government agencies. More >
Even though the Centers for Medicare and Medicaid Services ("CMS") published final regulations to implement provisions to the Affordable Care Act ("ACA") on February 2, 2011, it is likely that many Kentucky health care providers, including physicians, are not aware of the importance of the new requirements for revalidation of Medicare and Medicaid enrollment or the new and more burdensome requirements for initial enrollment. The requirements are aimed at strengthening provider and supplier screening procedures to reduce fraud, waste, and abuse in federal health care programs. Because CMS contractors and KY Medicaid have been slow to comply with these new requirements, it is likely that many providers have not noticed the enrollment/screening changes unless they have been asked to revalidate or have applied for new or additional provider/supplier numbers. More >
On Friday, the U.S. Department of Health and Human Services (HHS) announced a new security risk assessment ("SRA") tool for small and medium size healthcare providers. The downloadable tool (available for free here) is a self-contained, independent application that is available for Windows and iOS platforms. The SRA works by asking a series of in-depth questions about the provider's activities and facilities. The "yes" or "no" answer format for each question reveals whether corrective action is needed in a particular area. Additional resources in the SRA help providers understand the risks associated with the use, disclosure and storage of protected health information. The SRA offers providers the opportunity to generate, update and document assessment materials and corrective action plans through the SRA; documentation is especially important for audit purposes. More >
After the bungled introduction of HealthCare.gov, providers are unquestionably leery of other technical health care-related requirements on the horizon. If there is a lesson to be learned in the wake of the Health Exchange debacle, it is this: it is never too early to prepare for change. More >
The Centers for Medicare & Medicaid Services ("CMS") and the U.S. Department of Health & Human Services Office of the Inspector General ("OIG") recently announced that the regulation allowing certain health care entities to donate electronic health records (with the entity subsiding up to 85% of the donor's costs) to physicians has been extended to December 31, 2021. The regulation, which provided a safe harbor from the Stark Law and Anti-kickback statute, was set to expire on December 31, 2013. More >