Contact Us
Stay Connected

Subscribe to this blog via RSS

Join us on LinkedIn
Facebook
McBrayer Blogs
Showing 8 posts in Fraud.
FINALLY, some good news for providers related to false claims. In a very important Alabama case, a federal trial court granted summary judgment to AseraCare, Inc., in a False Claims Act[1] action where it had been alleged that the hospice program had knowingly submitted false claims to Medicare for patients who were allegedly not terminally ill. In its opinion, the U.S. District Court ruled that the Government may not prove falsity for purposes of the False Claims Act based solely upon the opinion of one medical expert who disagrees with the certifying physician and the patient's treating physicians about whether the medical records reported eligibility for the hospice benefit. In a ruling that all health providers can cheer, the court held that "[a] mere difference of opinion between physicians, without more, is not enough to show falsity."[2]
---
[1] 31 U.S.C. §§ 3729–3733
[2] United States v. AseraCare, lnc., No. 2:12-CV-245-KOB (MD
Alabama March 31, 2016) at 2. More >
The Office of the Inspector General ("OIG") pulled no punches in a recent report on Medicare Part B billing for ambulance transports. The September release presented a case for increased scrutiny, pointing out that Medicare has historically been vulnerable to fraud where ambulance transports are concerned. For instance, a 2006 OIG report determined that 25% of billed ambulance transports did not meet Medicare requirements in Calendar Year 2002. That year, Medicare paid almost $3 billion for ambulance services, and improper payments accounted for an estimated $402 million of that total. As 2012 saw Medicare pay $5.8 billion for ambulance services, the OIG took an even closer look at this category of claims. More >
It bears repeating so much that even the Office of Inspector General of the Department of Health and Human Services just issued a Fraud Alert on it – physician compensation arrangements are fraught with potential violations of the Anti-Kickback Statute ("AKS") as well as the Stark Statute and regulations. The AKS is a large enough trap that it catches even the most above-board agreements in its net, and physicians should be wary of the implications. Likewise, the Stark Statute and regulations are broad and are strict liability laws: if you do not meet a Stark exception, the referral and the resulting claim are tainted and the money received based upon the tainted claim must be repaid to the government. More >
The Criminal Division of the Department of Justice ("DOJ") recently announced that it will review all complaints filed under the qui tam provisions of the federal False Claims Act ("FCA") to determine if a parallel criminal investigation is appropriate. This announcement came during a September 17, 2014 speech by the recently-confirmed Assistant Attorney General for the Criminal Division of the DOJ, Leslie Caldwell, at the Taxpayers Against Fraud Education Fund Conference in Washington D.C. This DOJ announcement signals a departure from prior policy, which allowed, but did not require, the Criminal Division to investigate Civil Division claims. In the past, the decision to open a criminal investigation was left to the discretion of each U.S. Attorney's Office. More >
Community Health Systems ("Community"), which operates 206 hospitals in 29 states, recently notified 4.5 million of its patients that online hackers had stolen personal data information from its systems in a period between April and June 2014. The data included names, addresses, birthdates, telephone numbers and Social Security numbers—all of which are protected under HIPAA. According to Community, the data did not include financial or medical information.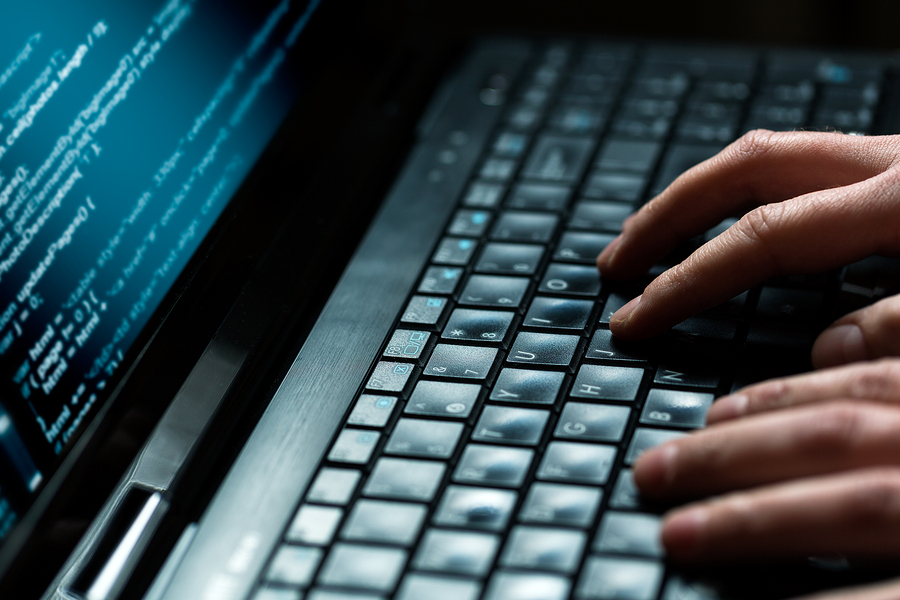 It has been reported that the hackers responsible for the attack are a group of cybercriminals from China that traditionally go after intellectual property, including medical device and equipment development data. They used malicious software to obtain the data, which has since been removed by Community from the network. Further remedial efforts are already underway, including notifying affected patients and offering them identity theft protection services.
Hospitals should be accustomed to protecting data against privacy breaches as part of their HIPAA obligations, but outright cybertheft is a threat that many providers have not likely considered. The FBI, which is now investigating the Community incident, said in April that health care providers typically do not use the same high levels of security technology as companies in other industries (such as banking or retail). This makes providers an easy target for hackers. If a leading hospital system like Community can be breached, then hospitals of every size are at risk.
It is crucial that HIPAA-covered entities (and their business associates) understand and identify potential threats to their secured information. The importance of HIPAA risk analysis cannot be stressed enough; in fact, a risk analysis is required as the first step in HIPAA Security Rule compliance. While it may be impossible to build an impenetrable fortress of secured online information, it is evident that health care providers must continue to make it a top priority to protect patient records – both from HIPAA breaches and hackers.
Christopher J. Shaughnessy is a member at McBrayer law. Mr. Shaughnessy concentrates his practice area in healthcare law and is located in the firm's Lexington office. He can be reached at cshaughnessy@mcbrayerfirm.com or at (859) 231-8780, ext. 1251.
Services may be performed by others.
This article does not constitute legal advice.
Recently, the U.S. Department of Health & Human Services, Office of Inspector General ("OIG") issued a Special Fraud Alert ("Alert") entitled, "Laboratory Payments to Referring Physicians." The Alert focuses on (1) Specimen Processing Arrangements and, (2) Registry Arrangements. These arrangements, according to the OIG, pose substantial risks for fraud and abuse under the federal Anti-Kickback Statute. More >
Earlier this week, I discussed the HHS and DOJ Annual Report for the Health Care Fraud and Abuse Program. HHS and DOJ are not the only ones who are determined to purge the health care industry of its woes. On January 31, 2013 a group of six current and former members of the Senate Finance Committee released a comprehensive report detailing recommendations on combating waste, fraud and abuse in the Medicare and Medicaid Programs. More >
Posted In
Abuse and Waste
,
Centers for Medicare & Medicaid Services ("CMS")
,
Compliance Programs
,
Department of Health and Human Services (HHS)
, Fraud,
Health Care Fraud
,
Health Care Fraud and Abuse Control Program
,
Health Care Law
,
Health Insurance Portability and Accountability Act of 1996 (HIPAA)
,
Medicaid
,
Medicare
The Health Insurance Portability and Accountability Act of 1996 ("HIPAA"), required the establishment of a national Health Care Fraud and Abuse Control Program ("HCFAC"). The HCFAC Program is a joint Department of Justice ("DOJ") and Health and Human Services ("HHS") coordination of federal, state and local law enforcement activities to combat fraud committed against all health plans, both public and private. More >