Contact Us
Stay Connected

Subscribe to this blog via RSS

Join us on LinkedIn
Facebook
McBrayer Blogs
Reclassification of Hydrocodone Takes Effect This Week
The U.S. Drug Enforcement Administration ("DEA") published a Final Rule on August 22, 2014, which elevates hydrocodone-combination products ("HCPs") to a Schedule II category of drugs under the Controlled Substances Act. That rule becomes effective this week – on October 6, 2014. While some hydrocodone products are already listed as Schedule II, some combination products (such as Vicodin, Norco, and Tussionex) were previously listed on the less-restrictive Schedule III. In determining whether rescheduling was necessary, the DEA considered multiple factors including the potential for abuse, likelihood of dependence, and the threat to public health posed by the drug.
How does the new rule affect prescribers?
According to DEA, HCPs prescriptions issued prior to October 6, 2014 and authorized to be filled or refilled may be dispensed if such dispensing occurs before April 8, 2015. In some cases, pharmacy dispensing software products may not be able to process existing refills starting on October 6, or pharmacies may simply choose not to dispense refills after the effective date.
Pursuant to the Final Rule, HCPs prescriptions written on or after October 6, may not be refilled. No refills are allowed by any practitioner for Schedule II controlled substances and Schedule II prescriptions may only be given for maximum of a 30-day supply. Commentators to the proposed rule worried that rescheduling would result in more trips to the doctor to receive appropriate pain control. In response to these concerns, the DEA noted in the Final Rule that prescribers may issue multiple prescriptions authorizing patients to receive up to a 90-day supply, provided certain regulatory requirements (established in 21 CFR 1306.12) are met.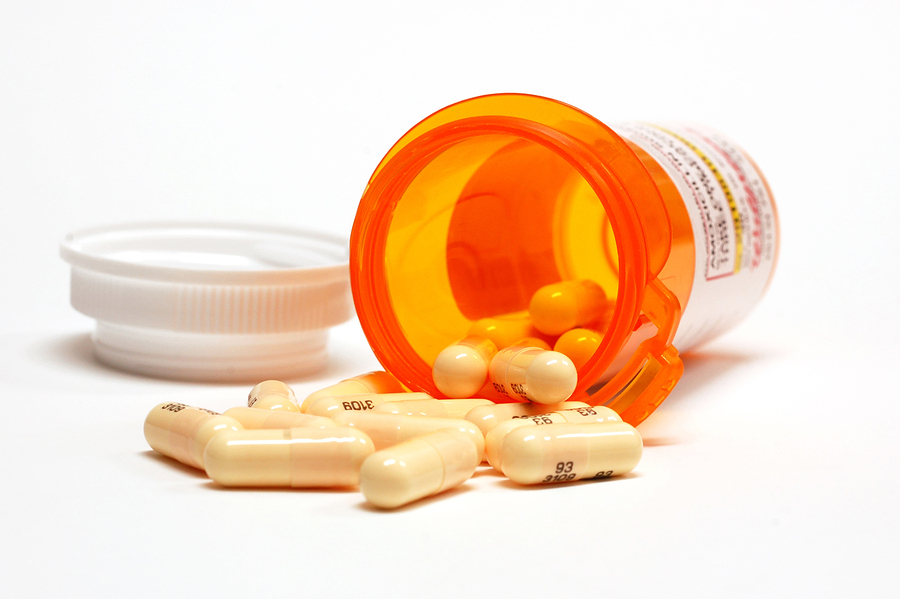 In addition, in Kentucky, Schedule II controlled substance prescriptions may not be faxed or called in to a pharmacy except as provided for in 902 KAR 55:095. Schedule II controlled substance prescriptions that are electronically prescribed must use a system that has been audited for compliance with the regulations specified in 21 CFR 1311. Further, Schedule II controlled substance prescriptions are valid for 60 days from the date written and controlled substance prescriptions must be signed and dated on the date issued by the prescriber.
Kentucky prescribers should be aware that restrictions on prescribing existing Schedule II pure hydrocodone products remain under current Kentucky statutes and regulations because these products were not rescheduled to Schedule II.
Midlevel providers who operate under collaborative agreements or are limited in their ability to prescribe certain Schedules of medications may be particularly affected by the Final Rule. In Kentucky, KRS 314.011, Section 8 (a) limits APRN prescribing of Schedule II controlled substances to a 72 hour supply with no refills, except certified psychiatric-mental health nurses are permitted to prescribe up to a 30-day supply of a Schedule II psychostimulant with no refills. KRS 314.011, Section 8 (b) limits APRN prescribing of Schedule III controlled substances to a 30-day supply with no refills. Because KRS 314.011, Section 8 (b) was in effect March 19, 2013, all APRNs will continue to be permitted to prescribe a 30-day supply of Schedule II hydrocodone combination products if allowed under their DEA license.
Even if the Final Rule does not specifically affect a prescriber's abilities, prescribers should be prepared to work with pharmacies in order to minimize dispensing disruptions after the effective date. They should also identify and inform patients who are currently receiving HCPs about the rescheduling and, if necessary, discuss alternative pain management options. And, as prescribers well know, any new regulatory framework also brings with it the expectation of greater scrutiny and oversight in the future from regulatory authorities and law enforcement agencies.
Christopher J. Shaughnessy is a member at McBrayer law. Mr. Shaughnessy concentrates his practice area in healthcare law and is located in the firm's Lexington office. He can be reached at cshaughnessy@mcbrayerfirm.com or at
(859) 231-8780, ext. 1251.
Services may be performed by others.
This article does not constitute legal advice.