Contact Us
Stay Connected

Subscribe to this blog via RSS

Join us on LinkedIn
Facebook
McBrayer Blogs
CMS Proposes Sweeping Changes for Nursing Home Oversight
On July 16, 2015, the Center for Medicare and Medicaid Services ("CMS") published a Proposed Rule with new standards that will have a sweeping effect on the long-term care industry. This new Rule is the first comprehensive review and update to Medicare and Medicaid nursing home standards since 1991. Since the last update, the number of Medicare beneficiaries, excluding Medicare Advantage beneficiaries, residing in nursing homes has tripled to 1.8 million residents and the Medicaid Program has become the primary payer of long term care (64% of residents are on Medicaid).[1]
The 403 page Proposed Rule sets high standards for quality of care and patient safety in nursing homes and long term care facilities that participate in Medicare and Medicaid.[2] The U.S. Department of Health and Human Services ("DHHS") summarizes the proposed changes as follows:
Making sure that nursing home staff is properly trained on caring for residents with dementia and in preventing elder abuse.
Ensuring that nursing homes to take into consideration the health of residents when making decisions on the kinds and levels of staffing a facility needs to properly take care of its residents.
Ensuring that staff members have the right skill sets and competencies to provide person-centered care to residents. The care plan developed will take the resident's goals of care and preferences into consideration.
Improving care planning, including discharge planning for all residents with involvement of the facility's interdisciplinary team and consideration of the caregiver's capacity, giving residents information they need for follow-up, and ensuring that instructions are transmitted to any receiving facilities or services.
Allowing dietitians and therapy providers the authority to write orders in their areas of expertise when a physician delegates the responsibility and state licensing laws allow.
Requiring nursing homes to provide greater food choice for residents while also giving flexibility for nursing homes.
Updating the nursing home's infection prevention and control program, including requiring an infection prevention and control officer, and an antibiotic stewardship program that includes antibiotic use protocols and a system to monitor antibiotic use.
Strengthening rights of nursing home residents, including placing limits on when and how binding arbitration agreements may be used.[3]
To improve quality of care, the Proposed Rule requires nursing facilities to meet the Quality Assurance and Performance Improvement (QAPI) requirements and requires compliance and ethics programs. The Proposed Rule also focuses upon enhancing a resident's quality of life and protecting residents' rights.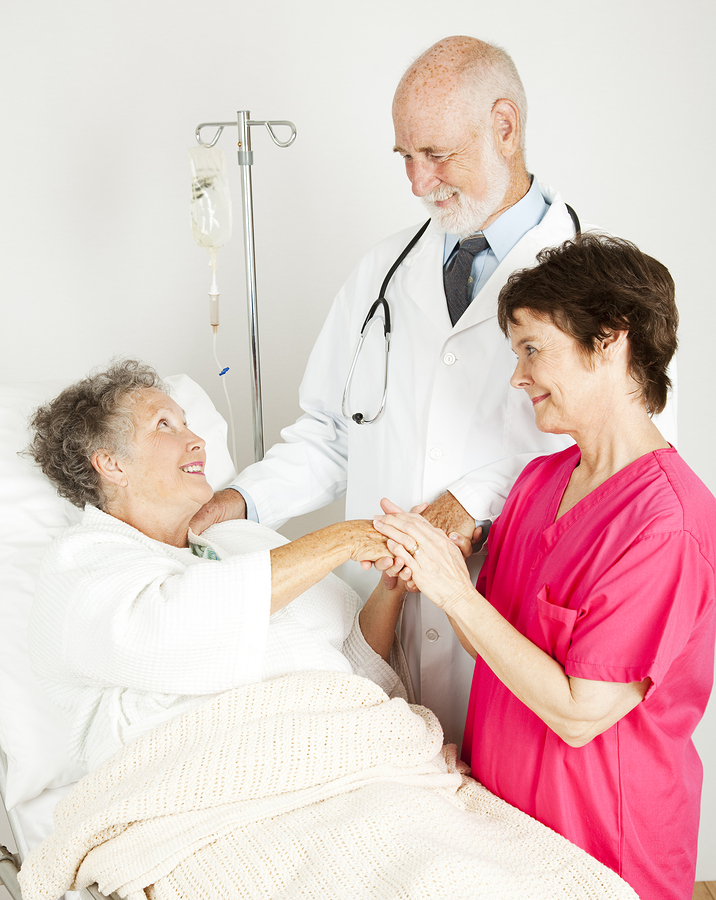 The Proposed Rule significantly expands and strengthens governmental oversight of nursing facilities in an attempt to curb perceived fraud and abuse in the nursing homes.[4] The Proposed Rule increases the focus upon abuse, sexual abuse, and neglect in nursing homes. The Rule prohibits nursing homes from employing professionals that have received some form of professional discipline for abuse, mistreatment or even theft and requires that nursing homes craft, which means that facilities will have to conduct extensive professional disciplinary background checks before hiring professionals. The Proposed Rule also requires developing and enforcing policies to prevent abuse, mistreatment, and theft.
The proposed regulation also requires increased supervision and review of the use of medications. Under the Proposed Rule, a pharmacist will have to review a resident's medical chart every six months and under certain circumstances at admission and then report any drug irregularities, including unnecessary drugs. Additionally, the regulations would limit the use of psychotropic drugs to residents by restricting these drugs to medically necessary uses and tapering long term users off of them with dose reductions and behavioral health services.
As indicated above, the federal and state payers, especially Medicaid, pay the bulk of the cost of long term care. As a result, the Proposed Rule is going to have an enormous impact on long term care facilities. Moreover, CMS estimates that the Proposed Rule would cost the nursing home industry $729 million in the first year and $638 million in the second year, serious figures for an industry with 15,000 long-term care facilities.[5]
CMS will accept Public Comments on the proposed rule for 60 days. For assistance with Public Comments on the Proposed Rule or for more information on how the Proposed Rule will affect long term care facilities, contact the attorneys at McBrayer.
Services may be performed by others.
This article does not constitute legal advice.
[1] Dickson, Virgil, Modern Healthcare, "Obama administration moves to strengthen nursing home oversight" (July 13, 2015), http://www.modernhealthcare.com/article/20150713/NEWS/150719975
[2] "Reform of Requirements for Long-Term Care Facilities (CMS-3260-P)," https://www.federalregister.gov/regulations/0938-AR61/reform-of-requirements-for-long-term-care-facilities-cms-3260-p-
[3] DHHS, Press Release, "HHS proposes to improve care and safety for nursing homes residents" (July 13, 2015) http://www.hhs.gov/news/press/2015pres/07/20150713d.html
[4] DHHS, Press Release, "HHS proposes to improve care and safety for nursing homes residents" (July 13, 2015) http://www.hhs.gov/news/press/2015pres/07/20150713d.html
[5] Dickson, Virgil, Modern Healthcare, "Obama administration moves to strengthen nursing home oversight" (July 13, 2015), http://www.modernhealthcare.com/article/20150713/NEWS/150719975