Contact Us
Stay Connected

Subscribe to this blog via RSS

Join us on LinkedIn
Facebook
McBrayer Blogs
Guidelines regarding APRNs prescribing Hydrocodone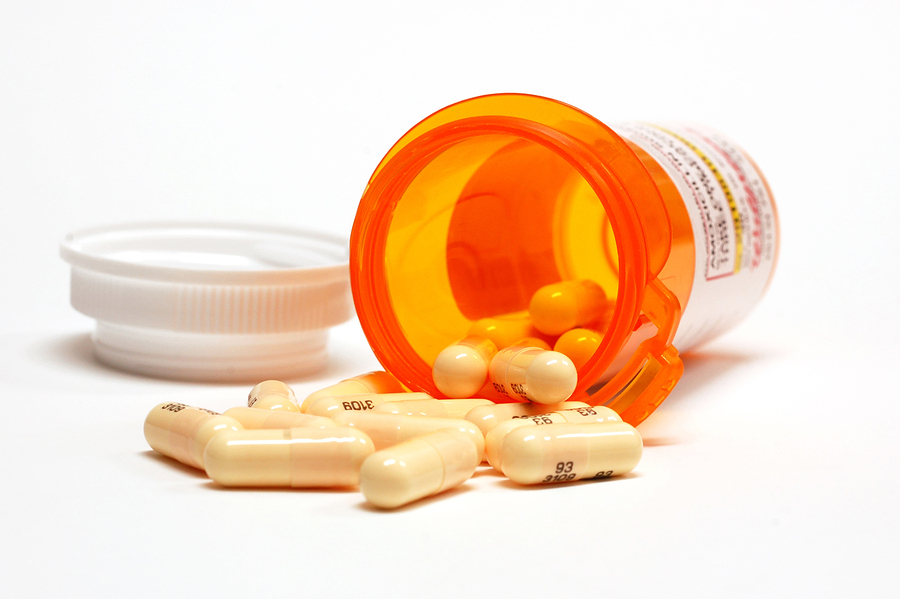 In August, the U.S. Drug Enforcement Agency ("DEA") published a final rule classifying Hydrocodone combination drugs as Scheduled II controlled substances. Previously, Hydrocodone was listed as a Scheduled III controlled substance. Because of the specific provision in Kentucky law, Advanced Practice Registered Nurses ("APRN") are permitted to continue to prescribe a 30 day supply of Scheduled II Hydrocodone combination products if allowed under their DEA license. KRS 218A.020(3) provides:
If any substance is designated, rescheduled, or deleted as a controlled substance under federal law and notice thereof is given to the Cabinet for Health and Family Services, the Cabinet for Health and Family Services may similarly control the substance under this chapter by regulation. If hydrocodone or any drug containing hydrocodone is rescheduled to Schedule II in this manner, the prescriptive authority existing on March 19, 2013, of any practitioner licensed under the laws of the Commonwealth to prescribe, dispense, or administer hydrocodone or drugs containing hydrocodone shall remain inviolate and shall continue to exist to the same extent as if those drugs had remained classified as Schedule III controlled substances.
According to the Kentucky Board of Nursing's Guidance, "APRNs and Prescribing of Hydrocodone Combination Drugs", "restrictions on prescribing pure Hydrocodone products designated as Scheduled II Controlled Substances prior to October 6, 2014 will remain Subject to Scheduled II prescriptive limits because the law in regard to these products has not changed."
Kentucky law permits APRNs to prescribe non-Scheduled as well as Scheduled drugs for their patients as long as practitioners adhere to all statutory and professional requirements, restrictions and accepted procedures. Under the current statute (KRS 314.011 §8, APRNs may prescribe a 30 day supply without refill for a Scheduled III controlled substance. "Any APRN who holds a DEA registration that does not allow prescribing of Scheduled II Controlled Substances will not be able to continue to prescribe Hydrocodone in any form after October 6, 2014, unless and until they obtain the appropriate authorization from the DEA.
Hydrocodone prescriptions written before October 6, 2014, and authorized to be filled or for refilling may be dispensed if such dispensing occurs before April 8, 2015. Hydrocodone combination prescriptions written on or after October 6, 2014 may not be refilled.
If things aren't confusing enough, all Nurse Practitioners who are operating under a Collaborative Agreement for prescribing authority for controlled substances, should review that agreement to assure that the scope of prescribing is properly described. Because of the change in classification of Hydrocodone combinations from a Scheduled III to a Scheduled II, these agreements must be carefully checked. Additionally, given the controversy surrounding APRN's authority, it is suggested that the prescribing of Hydrocodone combination drugs be specifically outlined.
Additionally, another wrinkle relates in the wording of the statute itself. While the statute appears to apply only to those Nurse Practitioners who had prescriptive authority to prescribe Hydrocodone combination drugs on March 19, 2013, it could be argued that the statute covers the prescriptive authority for any Nurse Practitioner licensed under the law of the Commonwealth.
The Kentucky Board of Nursing has just published an APRN Alert for Butalbital prescribing. This Alert specifically states that "effective September 17, 2014 a prescriber without a DEA license cannot write or issue a prescription for a Butalbital containing product. (Fioricet, Bupap, Esgic, etc.)" The Kentucky Board of Nursing goes farther to state that "any remaining refills on a Butalbital containing product prescription issued by a prescriber without a valid DEA license may not be dispensed. If a DEA licensed prescribed issued a prescription for a Butalbital containing product with refills and it has not been more than 6 months from the date written, it may be refilled.
Given the complicated state of the prescribing for Hydrocodone, it is advised that Nurse Practitioners check very carefully to assure that their prescribing is in keeping with both the DEA reclassification and their prescriptive authority under Kentucky law.
Services may be performed by others.
This article does not constitute legal advice.