Contact Us
Stay Connected

Subscribe to this blog via RSS

Join us on LinkedIn
Facebook
McBrayer Blogs
Coronavirus: Section 1135 Waivers Bring Relief to Healthcare Providers
Invoking powers under the National Emergency Act and the Stafford Act on March 13, 2020, the President declared a national emergency, which, in turn, authorized the Secretary of Health and Human Services to waive conditions of participation requirements for payment for healthcare providers through waivers provided under Section 1135 of the Social Security Act. The 1135 waivers do not replace 1115 waivers that require states to individually submit requests for waiver of selected Medicaid requirements, but the 1135 waivers are designed to temporarily give healthcare providers more flexibility in providing services during the pandemic crisis. The 1135 waiver is very helpful but does not address all situations or answer all questions, and it creates ambiguity in certain circumstances.
Because the conditions are now in place for the Secretary to invoke Section 1135 for state and individual health care provider requests, health care providers have the opportunity to request additional waivers of Medicare, Medicaid and CHIP statutory and regulatory requirements as needs develop. Plus, the Centers for Medicare and Medicaid Services (CMS) has indicated a willingness to consider additional requests.
What does the current 1135 waiver cover?
Blanket Waivers: Importantly, the Secretary issued blanket waivers that cover all providers in the nation for selected services. These waivers DO NOT require individual submission by healthcare providers but rather are in effect right now for the duration of the declared national emergency, and providers should determine how these provisions may afford more flexibility in their operations. These include:
Hospitals---acute care patients may be placed in distinct-part units that are excluded from IPPS when the beds are appropriate for acute, inpatient care. CMS recommends that it be documented in the patient's record that the patient is being housed in the unit due to capacity limitations.
Skilled Nursing Facilities – the "three-day rule" is waived. Medicare beneficiaries no longer must receive three-day inpatient hospitalization prior to transfer to a skilled nursing facility. Those who have exhausted their skilled nursing facility benefits may now renew their coverage as well. There are also certain data submission timeframes that are being waived.
Out-of-State Providers – for purposes of Medicare and Medicaid, out-of-state providers DO NOT have to be licensed in the state they are providing services if they are licensed in another state.
Critical Access Hospitals – may operate more than 25 beds, and patients may stay longer than 96 hours to increase access to services.
Long-Term Care Acute Hospitals – CMS has waived the average length of stay requirement and will allow LTCHS to discharge patients to meet the demands of the emergency without losing their payment status.
Home Health Agencies—CMS has waived timeframe requirements for OASIS transmission.
Non-Emergency Survey Inspections – these have been suspended.
Durable Medical Equipment, Prosthetics, Orthotics, and Supplies – if these items are lost, destroyed or rendered otherwise unusable or unavailable as a result of the national emergency, CMS contractors may waive the replacement requirements of beneficiaries to have a face-to-face meeting, a new physician's order, or new medical necessity documentation. These contractors must include and maintain documentation on the replacement, however, such as a narrative description on the claim of the need for replacement.
Medicare Enrollment – new, non-certified Part B suppliers, physicians and non-physician practitioners are now allowed to quickly get temporary Medicare billing privileges, and certain application fees, criminal background checks and site visits are waived.
Acute Care Units – acute care hospitals with distinct part inpatient psychiatric units and/or inpatient rehabilitation units may relocate inpatients to an acute care bed if the COVID-19 requires. CMS is also allowing some exclusions from classifications that would impact the facility's classification as an Inpatient Rehabilitation Facility under the "60% rule."
EMTALA- Sanctions will be waived for hospitals directing or relocating an individual to another location to receive medical screening pursuant an appropriate state emergency plan or for transfer of an individual who has not been stabilize if necessary because of the COVID public health emergency.
HIPAA—Penalties will be waived under limited circumstances for use of certain less secure communication technologies for providing telehealth.
Opportunities for Additional Waivers:
State Requested Waivers: When the President declares a national emergency and the Secretary of HHS declares a public health emergency, the Secretary can waive certain Medicare, Medicaid and CHIP requirements when requested by a state, and the request can be easily submitted via letter or email. Examples of requirements that can be waived include:
Waiving prior authorization requirements
Permitting providers located out of state to provide care to another state's Medicaid enrollees impacted by the emergency
Waive licensure requirements
Suspend revalidation requirements for providers
Suspend requirements for pre-admission and annual screenings for nursing home residents
Kentucky's Department of Medicaid Services has already waived all cost sharing for all Medicaid services associated with COVID-19. Medicaid is specifically encouraging the use of telehealth to reduce trips to medical facilities and has issued codes on a temporary basis for brief communications with established patients that will allow providers to bill for services.
Provider Requested Waivers:
While the Secretary's 1135 Waiver grants health care providers—particularly hospitals—greater flexibility in addressing public health emergency, many questions are also raised by the COVID-19 Waiver. For example, when licensure requirements are waived for physicians, are the hospital's medical staff membership and credentialing requirements also waived? What about the physical plant requirements for hospital space? May hospitals expand patient rooms to areas that do not meet state licensure requirements and conditions of participation?
CMS allows health care providers to request waivers when no blanket waiver is available through state survey agencies or CMS Regional Offices. May hospitals provide outpatient services via telehealth and not run afoul of directives to limit services? In Kentucky, Governor Beshear's administration has indicated strong willingness to support providers through the emergency. Thus, there appears to be strong likelihood that the Cabinet will assist providers seeking waivers. Under the 1135 waiver, there is broad authority to waive the following types of requirements when related to providing services to address the COVID-19 crisis:
Conditions of participation or provider certification
Licensing requirements
EMTALA sanctions
Stark Physician Self-Referral provisions
Sanctions under HIPAA
Health care providers should think through their situations and determine if waiving requirements would enhance their ability to provide services. McBrayer attorneys are available to identify situations where waivers may be beneficial for providers and can assist health care providers in obtaining these. For information on how these Section 1135 waivers may affect your practice, or to obtain assistance in applying for a specific waiver, contact the attorneys at McBrayer.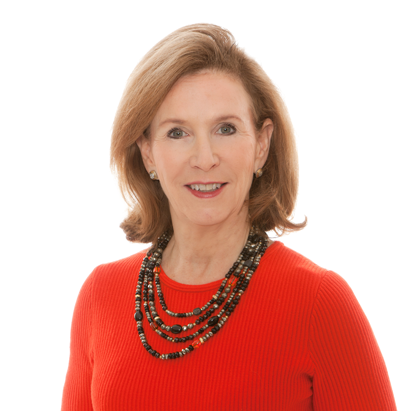 Lisa English Hinkle is a Member of McBrayer law. Ms. Hinkle chairs the healthcare law practice and is located in the firm's Lexington office. Contact Ms. Hinkle at lhinkle@mcbrayerfirm.com or (859) 231-8780, ext. 1256, or reach out to any of the attorneys at McBrayer.
Services may be performed by others.
This article does not constitute legal advice.