Contact Us
Stay Connected

Subscribe to this blog via RSS

Join us on LinkedIn
Facebook
McBrayer Blogs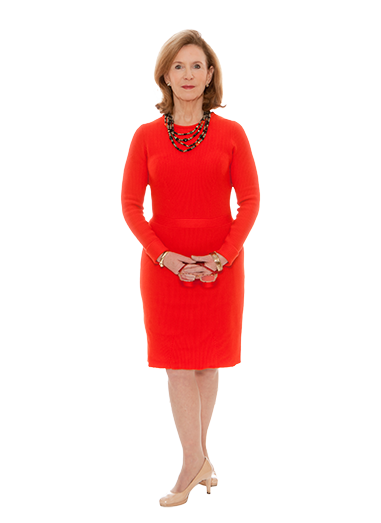 Lisa English Hinkle
Member
lhinkle@mcbrayerfirm.com
859-231-8780; ext. 1256
Because healthcare is one of the most regulated areas in the country, one of the most difficult and important issues that healthcare providers face is compliance. Every healthcare …
Showing 42 posts by Lisa English Hinkle.
It may seem like hair-splitting, but including the wrong diagnostic codes for malnutrition on hospital inpatient claims – using codes for severe malnutrition in place of other forms of malnutrition – is a costly mistake. The estimated overpayment as a result of these coding errors is a reported $1 billion. Because the payment error rate was so high at a colossal 31%, Medicare-Severity Diagnosis Related Group ("MS-DRG") applicable entities must take note and prepare for a marked increase in Department of Health and Human Services Office of Inspector General ("OIG") audits for these coding practices. The Centers for Medicare & Medicaid Services ("CMS") also plans to implement review practices for malnutrition coding on a sample of inpatient claims. The increased payer audits will result in severe financial damage for hospitals and other MS-DRG applicable entities if they do not mitigate coding and documentation risks. More >
While the extra health care dollars distributed by HHS for coronavirus testing were well received by rural health clinics and other providers, those funds come with important reporting requirements that take effect immediately. The Department of Health and Human Services' funding initiative of $225 million for rural health clinics' coronavirus testing efforts, known as the Rural Testing Relief Fund or Rural Health Clinic ("RHC") COVID-19 Testing Program, is no exception to such requirements. These reporting requirements as well as the others for state and federal health care dollars related to the pandemic should be carefully followed as the HHS Inspector General and the Department of Justice are already investigating to ferret out misuse, fraud, waste, and abuse of these funds. More >
While the COVID-19 virus surges and possibly re-surges in states all around us, Kentucky's cautious management of this crisis has created opportunities for healthcare providers to ease back into business and shift into recovery. Whether Kentucky can continue to contain the virus is uncertain, but as healthcare providers retool and spend the federal dollars infused by the CARES ACT, here are the areas to watch. More >
Reimbursement relief is on the way for healthcare providers who have conducted COVID-19 testing or provided treatment for COVID-19 individuals who are uninsured. The COVID-19 Uninsured Program Portal allows for providers to submit claims for reimbursement beginning May 6, 2020 for COVID -19 services on or after February 4, 2020. These reimbursements will be made at Medicare rates. More >
The Coronavirus Aid, Relief, and Economic Security (CARES) Act that was passed into law in March 2020 set aside $200 million in funds for the Federal Communications Commission (FCC) to establish the COVID-19 Telehealth Program. The program's intent is to keep physicians and patients safe while continuing care remotely. The support provided through telehealth is intended for treatment of both coronavirus and other ongoing health conditions during the pandemic. More >
A new initiative announced by the Department of Justice (DOJ) on March 3, 2020, is aimed at investigating "grossly substandard care" in nursing homes. The National Nursing Home Initiative will initially be targeting the nation's most problematic facilities and will use both civil and criminal enforcement actions where these facilities are putting the health and safety of residents in danger. The initiative serves as one focus in the DOJ's larger efforts in protecting the elderly and is coordinated by the Elder Justice Initiative. More >
On April 26, 2020, the Centers for Medicaid & Medicare Services (CMS), announced that the Advance Payment Program for Part B suppliers was ending immediately and that the amounts being paid under the Accelerated Payment Program will be reevaluated. Going forward, new applications for the Advanced Payment program will not be accepted. There are interesting implications and questions for providers who received funds under this program going forward as CMS has not issued any guidance concerning how this will be handled. More >
The Kentucky Department for Public Health (KDPH) has released a four-stage plan for reopening Kentucky's health care services in the wake of the COVID-19 pandemic with the first phase beginning on April 27, 2020, and the fourth and final stage being implemented on May 27, 2020. The intention is to gradually loosen restrictions on services while providing requirements that must be met in order to mitigate against the COVID-19 pandemic. More >
In the midst of the COVID-19 crisis, there is still good news to be found for healthcare providers. On March 30th, Gov. Beshear signed Senate Bill 150, a broad coronavirus response measure that touches on everything from licensing fees to alcohol sales. Tucked into the bill is a provision that limits the liability of healthcare providers who treat COVID-19 patients in good faith. More >
Following the Kentucky Board of Medical Licensure's Advisory, the Kentucky Board of Nursing issued advisory guidance regarding prescribing practices for Nurse Practitioners.


The guidance begins with a reminder of prescribing limits per the schedule of the drug prescribed, then immediately states that APRNs may utilize telehealth when prescribing controlled substances per 201 KAR 20:520. The good faith examination required to establish the provider-patient relationship under KRS 218A.010(4) can now, under the present emergency, be accomplished via telehealth. The definition of telehealth includes interactive audio, video, or other electronic media, and, as the Board points out, telephones.
More >