Contact Us
Stay Connected

Subscribe to this blog via RSS

Join us on LinkedIn
Facebook
McBrayer Blogs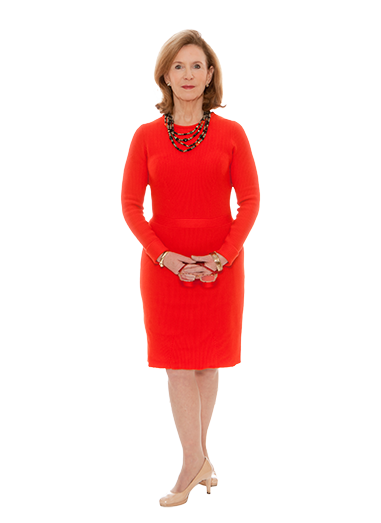 Lisa English Hinkle
Member
lhinkle@mcbrayerfirm.com
859-231-8780; ext. 1256
Because healthcare is one of the most regulated areas in the country, one of the most difficult and important issues that healthcare providers face is compliance. Every healthcare …
Showing 25 posts by Lisa English Hinkle.
Click here to watch the video replay of the webinar.

In January of 2019, the National Safety Council released a study with an alarming result: Since 2017, the odds of dying by accidental opioid overdose have exceeded the odds of dying in a car accident. With the opioid crisis raging, the first line of defense may now be healthcare providers, especially rural ones, who treat patients on a daily basis. More >
This article appeared in the November edition of Medical News, available at https://www.medicalnews.md/metoo-in-healthcare-the-time-to-act-is-now/.
The #MeToo movement has sparked a momentous conversation in American life, but the pressure on the healthcare industry to address workplace harassment has been in place for some time now. For example, in 2012, a California Physician assistant was awarded $168 million by a jury (later settled for an undisclosed amount) after filing numerous complaints alleging sexual harassment and patient safety issues, actions which a jury believed led to her firing from a hospital and later, retaliation.[i] This is one of a number of examples of verdicts and out-of-court settlements in the millions of dollars, all due to sexual harassment in a healthcare workplace. These are not outliers. More >
Since the implementation of House Bill 1 in 2012, the restrictions on prescribing controlled substances have become more and more stringent, which is a response to the opioid epidemic sweeping Kentucky and the nation. The Cabinet for Health and Family Services, the Kentucky Board of Medical Licensure, the Kentucky Board of Nursing, and the Kentucky Board of Pharmacy are vigilant in policing prescribing practices and have tools through KASPER to closely monitor the prescribing practices of physicians and other practitioners. With the addition of new medications like Gabapentin to the controlled substances hit list, practitioners must be particularly careful to ensure that their prescribing is consistent with regulatory requirements, particularly when patients have been on this medication previously. Physicians and practitioners must continually monitor compliance as even a minor violation can give rise to investigations, complaints and regulatory penalties. Assessment of regulatory penalties, even when characterized as "Agreed Orders," can have devastating consequences for physicians and practitioners' practices and ability to maintain provider contracts, including Medicare and Medicaid. More >
Kentucky's 2017 legislative session has been described as the most productive regular session in modern history by Majority Floor Leader Damon Thayer. Over a hundred bills during the session addressed healthcare-related issues reflecting the priorities of Republican Leadership and its initiative to repeal the Affordable Care Act (Obamacare). While many bills failed to gain traction, several important new laws were enacted that not only require Kentucky physicians and providers to change their practices, but also offer possible protection from lawsuits. The following is a review of some of the most important new legislation resulting from the 2017 session. More >
Billing for medical services is never easy. Despite attempts by the Centers for Medicare & Medicaid Services ("CMS") to simplify the rule regarding "incident to" billing for Medicare services, it remains misunderstood by a large swath of providers. This proves problematic, as incorrect billing practices may lead to overpayments and False Claims Act violations. Billing for "incident to" services is an important mechanism to reflect the actual value of mid-level services provided under the specific plan of a physician. When properly followed, the "incident to" rules allow physicians to bill for services provided by non-physician practitioners as if they were performed by the physician at physician reimbursement rates. Additionally, the non-physician provider can be an employee, an independent contractor or even a leased employee, provided that they are supervised by a physician and the requirements are met. Because of the confusing nature of allowing a physician to bill for services he or she did not directly provide to the patient, serious landmines exist that can create problems if the rules are not scrupulously followed and documented. More >
With reported revenues in the billions of dollars and net profits not far behind, insurance companies providing a Medicaid Managed Care product are making huge profits on Kentucky's Medicaid business. Across the country, lawsuits are being filed that go so far as to allege that these Medicaid Managed Care Organizations ("MCOs") have been unjustly enriched and have made fraudulent misrepresentations, as well as negligent misrepresentations to providers and their staff. WellCare, in particular, is the subject of a new action in Florida based, in part, on its Kentucky Medicaid business. While these lawsuits create a very important way to address reimbursement issues, Kentucky providers have a new avenue to pursue claims against MCOs. In April of 2016, the Kentucky legislature directed that health care providers have a process by which a Medicaid MCO's final decision denying a healthcare service or claim could be reviewed and appealed. Under the statute, providers could receive an independent, third-party review of denied Medicaid managed-care claims, as well as an administrative process for review. Prior to the new process in Senate Bill 20, the only avenue for appeal was to the MCO itself or through the Department of Insurance's policy of reviewing claims regarding failure to make prompt payment, which was a process established by policy, not regulation. Finally, in December 2016, the final regulations implementing the statute and providing the process for appeal were promulgated by Kentucky's Department for Medicaid Services ("DMS"), making available long-awaited relief for health care providers facing denied claims from Medicaid MCOs. More >
On May 24th and 25th, 2016, McBrayer held a webinar on what providers should know regarding overpayments and the False Claims Act. Lisa English Hinkle and Chris Shaughnessy, McBrayer healthcare law attorneys, guided participants through the interplay between overpayments from various federal healthcare programs and violations of the False Claims Act that can accrue heavy penalties. For further information on this webinar, contact McBrayer's Marketing Director, Morgan Hall.
Some of the information shared by the presenters is also summarized below. More >
In December, the Centers for Medicare and Medicaid Services ("CMS") released its "Supplementary Appendices for the Medicare Fee-for-Service 2015 Improper Payments Report,"[1] an annual compilation of statistics from investigations into overpayments and other instances of fraud, waste and abuse in Medicare payments. What should shock Kentucky providers is that Kentucky has the seventh highest percentage of projected overpayments at 15.4%, or $897.7 million.[2] More than one out of every seven Medicare fee-for-service payments made in the Commonwealth is projected to be an overpayment in 2015, yet many of these problems could have been avoided by following one simple rule: document claims properly.
---
[1] U.S. Department for Health and Human Services, the Centers for Medicare and Medicaid Services. (2015). The Summary Appendices for the Medicare Fee-for-Service 2015 Improper Payments Report. Retrieved from https://www.cms.gov/Research-Statistics-Data-and-Systems/Monitoring-Programs/Medicare-FFS-Compliance-Programs/CERT/CERT-Reports-Items/Downloads/AppendicesMedicareFee-for-Service2015ImproperPaymentsReport.pdf
FINALLY, some good news for providers related to false claims. In a very important Alabama case, a federal trial court granted summary judgment to AseraCare, Inc., in a False Claims Act[1] action where it had been alleged that the hospice program had knowingly submitted false claims to Medicare for patients who were allegedly not terminally ill. In its opinion, the U.S. District Court ruled that the Government may not prove falsity for purposes of the False Claims Act based solely upon the opinion of one medical expert who disagrees with the certifying physician and the patient's treating physicians about whether the medical records reported eligibility for the hospice benefit. In a ruling that all health providers can cheer, the court held that "[a] mere difference of opinion between physicians, without more, is not enough to show falsity."[2]
---
[1] 31 U.S.C. §§ 3729–3733
[2] United States v. AseraCare, lnc., No. 2:12-CV-245-KOB (MD
Alabama March 31, 2016) at 2. More >
In January of 2016, the Department of Health & Human Services ("HHS") issued a final rule modifying the HIPAA Privacy Rule.[1] This modification allows certain covered entities to disclose the identities of certain individuals to the National Instant Criminal Background Check System ("NICS"), a database maintained by the FBI. The information disclosed by the entities would pertain to an individual's mental health, preventing those subject to a federal "mental health prohibitor" from possessing or receiving a firearm. Such a disclosure naturally creates a tension in the patient-provider relationship, however, and critics contend it could potentially discourage mentally ill individuals from seeking treatment.
---