Contact Us
Stay Connected

Subscribe to this blog via RSS

Join us on LinkedIn
Facebook
McBrayer Blogs
Pharmacists: Aren't you really providers already? - Part One
While the passage of the Patient Protection and Affordable Care Act ("ACA") ushered in a new era of access to health care, it only served to exacerbate a growing crisis in the provision of health care – lack of providers. As of April 2015, the Health Resources and Services Administration lists the population of the United States that lives within a health professional shortage area ("HPSA") for primary care as 103,847,716, with 1,023,989 of those living in Kentucky.[1] This shortage calls for a reimagining of ways that non-physician providers can fill the care gap, and the debate surrounding the provider status of pharmacists with regard to federal health care programs is evidence of a changing mindset.
Pharmacists currently lack provider status under federal law, although many states, including Kentucky, give provider status to pharmacists in some form or another in the context of state health and Medicaid programs. Provider status would allow pharmacists to bill federal (and possibly also state or private) health programs for basic patient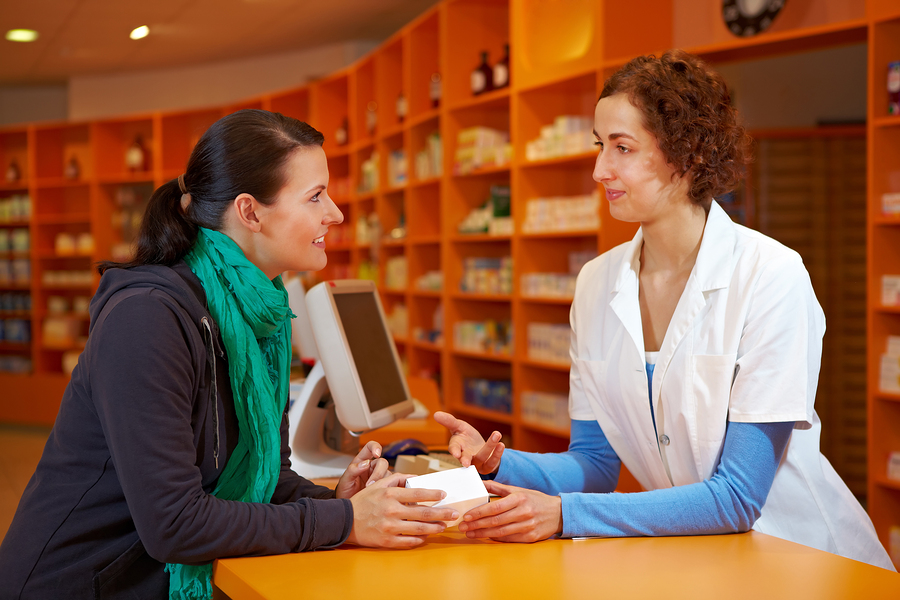 care services that many already provide, such as immunization, medication coordination, medication therapy management, chronic disease management and preventative care. Many of these services are provided through interdisciplinary teams working under collaborative practice agreements. In Kentucky, these agreements recently received a significant expansion with the passage of HB 377, creating plans for cooperative management of a patient's medication-related health care between multiple doctors and pharmacists.
Arguments for and against Provider Status
Pharmacists and the American Pharmacists Association ("APhA") in particular, argue that lack of provider status creates barriers that prevent the optimal use of pharmacists' services in modern payment models such as accountable care organizations ("ACOs"). Pharmacists have a particularly close relationship with patients, with an unprecedented ability to provide cost savings through generic substitutions, chronic condition management and patient education. ACOs and other similar organizations often refuse inclusion of pharmacists precisely because of their inability to receive reimbursement for certain Medicare services. The APhA argues that the more than 1.5 million preventable medication-related adverse events – generating up to $290 billion annually in unnecessary expenditures - can be mitigated by the inclusion of pharmacists more directly in patient care.[2] It is difficult to imagine a scheme of truly comprehensive, patient-centered care without the inclusion of those dispensing and managing patient medications.
The Advancing Pharmacy Practice in Kentucky Coalition is advocating similar measures, namely the achievement of non-physician provider status so that pharmacists may paid under Medicare Part B. Kentucky already confers provider status on pharmacists, although it does not reimburse for patient care.[3]
This push for provider status creates friction within already strained relationships with the physician community as the American Medical Association has opposed many measures that expand the scope of pharmacist duties. For instance, in 2012, the AMA House of Delegates adopted a policy opposing any legislation that gives pharmacists authority to prescribe without supervision by a doctor.[4] This came in response to a proposal by the FDA to allow certain drugs to be sold over the counter at the discretion of the pharmacist. In 2013, the House of Delegates adopted a policy "stating that a pharmacist who makes inappropriate queries on a physician's rationale behind a prescription, diagnosis or treatment plan is interfering with the practice of medicine."[5] The reasoning behind the AMA's position is that physicians are best suited to provide prescription care of the patient as a whole, with a higher degree of knowledge and training in disease management.
Please return Thursday for the second part of this article, discussing regulatory hurdles, developments towards provider status and the acknowledgment of changing roles in the pharmacist workforce.
Lisa English Hinkle is a Member of McBrayer law. Ms. Hinkle chairs the healthcare law practice and is located in the firm's Lexington office. Contact Ms. Hinkle at lhinkle@mcbrayerfirm.com or (859) 231-8780, ext. 1256, or reach out to any of the attorneys at McBrayer.
Services may be performed by others.
This article does not constitute legal advice.
[1] "Designated Health Professional Shortage Areas Statistics" Bureau of Clinician Recruitment and Service
Health Resources and Services Administration (HRSA), U.S. Department of Health & Human Services (April 14, 2015) available at https://ersrs.hrsa.gov/ReportServer/Pages/ReportViewer.aspx?/HGDW_Reports/BCD_HPSA/BCD_HPSA_SCR50_Smry&rs:Format=PDF (last accessed April 14, 2015)
[2] "Provider status: What pharmacists need to know now" American Pharmacists Association (August 2013), available at http://www.pharmacist.com/provider-status-what-pharmacists-need-know-now (last accessed April 15, 2015)
[3] Kentucky's Medicaid Outpatient Pharmacy Program regulations are at 907 KAR 1:019
[4] Alicia Gallegos, Delegates oppose giving pharmacists authority to prescribe drugs, American Medical News, July 2, 2012, available at http://www.amednews.com/article/20120702/profession/307029919/7/
[5] Jennifer Lubell, AMA meeting: Pharmacists warned on intruding into prescribing decisions, American Medical News, July 1, 2013, available at http://www.amednews.com/article/20130701/house/130709956/7/