Contact Us
Stay Connected

Subscribe to this blog via RSS

Join us on LinkedIn
Facebook
McBrayer Blogs
Three Factors Affecting the Mid-Level Practitioner Workforce, Part Two
In the last post, the subjects of collaborative agreements and autonomy were discussed in relation to how they affect mid-level practitioners. Today's post now turns to how HRSA designation and limited services clinics will ultimately influence that workforce as well.
HRSA Designation
One area that could have a profound financial impact on mid-level practitioners that might not be obvious is HRSA's ability to designate whether a certain area is a Health Professional Shortage Area ("HPSA") or a Medically-Underserved Area ("MUA"). These designations create an opportunity for increased Medicare and Medicaid reimbursement based upon cost to encourage the establishment of Rural Health Clinics ("RHCs") in underserved areas. RHCs may be established by a mid-level practitioner and receive cost based reimbursement. According to HRSA, there were at least 6100 Primary Care HPSAs in the United States with 132 in Kentucky as of June 2014. HRSA's designations, however, must be recent for an area to qualify for new RHCs.
Communities with these designations provide special opportunities for mid-level practitioners. Service within a HPSA or MUA can provide benefits from HHS as part of the National Health Service Corps; these benefits include loan repayment and scholarships, both part of an aggressive push to supply health care providers to critically underserved areas. Not only can a clinic qualify for enhanced Medicare and Medicaid reimbursement, mid-level providers can reduce educational loan repayment.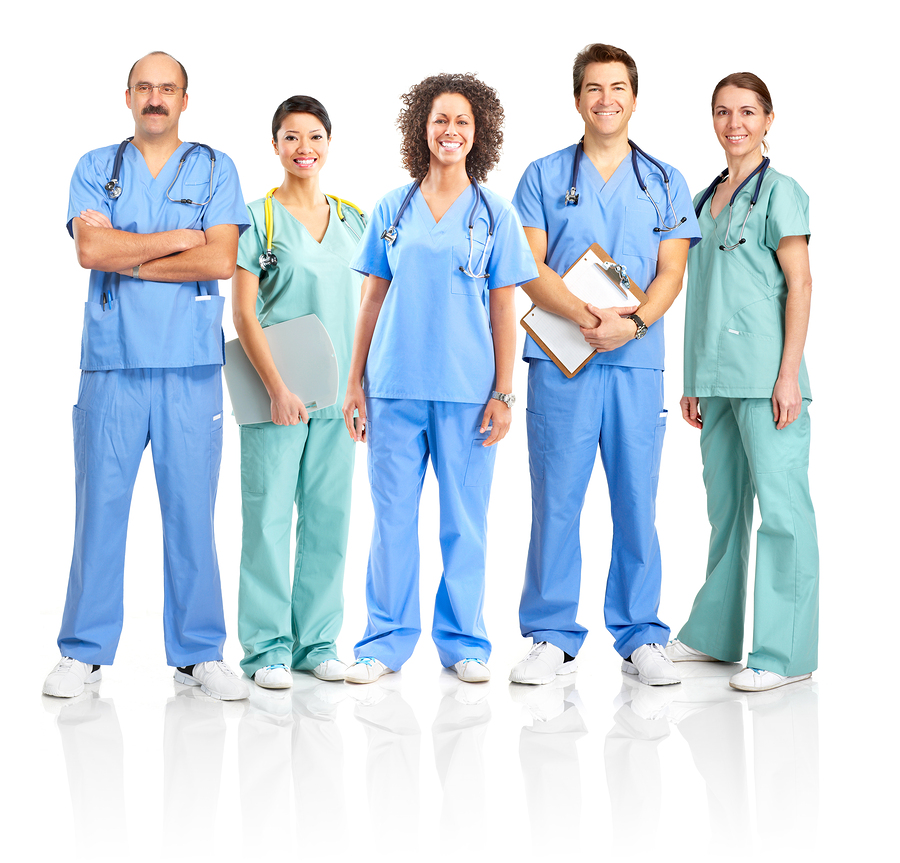 Limited Services Clinics
Limited services clinics, often referred to as retail clinics, may be staffed entirely by mid-level practitioners and owned by someone other than a licensed health care provider. These clinics are relatively new in Kentucky, with the very first clinics opening in 2011; as of December 2014 there were 65 Certificate of Need-approved clinics with 7 new clinics approved by the Office of Certificate of Need in January 2015. These clinics are a creature of Kentucky statute and regulations,[1] and are another response to the growing demand for health services in the Commonwealth.
To operate in Kentucky, limited service clinics must obtain a certificate of need and a license. These clinics, however, may operate independently of physician oversight or involvement and create new employment and entrepreneurial opportunities for mid-level providers. According to a recent RAND study, "approximately one in five visits to a primary care physician and one in ten visits to an emergency department are for a problem that can be treated at retail LSC."[2]
Often, these clinics are located within retail outlets such as grocery stores, and regulations expressly limit the services they can provide to primary care. Although the services are limited by regulation, the Office of the Inspector General recently proposed an amendment to expand the scope of services to include chronic disease management for certain conditions such as diabetes, asthma and hypertension. Regulations prohibit limited services clinics from treating children younger than two. The Convenient Care Association, a trade group that represents limited services clinics nationwide, predicts that the number of limited services clinics will double between 2013 and 2016 in the US as a response to the Affordable Care Act. The growth of these clinics reflects a crucial shift in the health care community's response to the influx of newly-insured patients, and this in turn provides a bevy of new possibilities for the Kentucky's mid-level practitioners.
In conclusion, Kentucky mid-level providers have great opportunities to fill the void for primary care services in Kentucky and even receive increased reimbursement and financial benefits in rural areas. Limited services clinics create new entrepreneurial and employment opportunities as well as the ability for non-health care providers to address the need for primary care in Kentucky. Mid-level practitioners are an important part of the answer to Kentucky's needs for primary care.
Lisa English Hinkle is a Member of McBrayer law. Ms. Hinkle concentrates her practice area in health care law and is located in the firm's Lexington office. She can be reached at lhinkle@mcbrayerfirm.com or at (859) 231-8780, ext. 1256.
Services may be performed by others.
This article does not constitute legal advice.
[1] KRS 216B.024; 902 KAR 20:400. Limited services clinics.
[2] Adamson, David, "Health Care on Aisle 7: The Growing Phenomenon of Retail Clinics". RAND Health, 2010. http://www.rand.org/content/dam/rand/pubs/research_briefs/2010/RAND_RB9491-1.pdf.