Contact Us
Stay Connected

Subscribe to this blog via RSS

Join us on LinkedIn
Facebook
McBrayer Blogs
Wellness Programs and the EEOC, Part One
On May 29, 2013, the U.S. Department of Labor, the U.S. Department of the Treasury, and the U.S. Department for Health and Human Services finalized rules regarding wellness programs offered in conjunction with group health plans. These changes were made in light of the Affordable Care Act ("ACA"). Prior to the enactment of the ACA, HIPAA provisions generally prohibited group health plans and group health insurance issuers from discriminating against individual participants and beneficiaries in eligibility, benefits, or premiums based on a health factor. The exception to the general rule allows premium discounts, rebates, or modifications to otherwise applicable cost-sharing systems (including copayments, deductibles, or coinsurance) in return for adherence to certain programs promoting health or preventing disease.
In addition to the federal government's issuance of final rules in light of the ACA, in May of 2013, the U.S. Equal Employment Opportunity Commission ("EEOC") also convened a panel to discuss the effect of wellness plans on federal non-discrimination and related laws. In a press release on May 8 of that year, the EEOC stated that its panel of experts had concluded that wellness programs could very well run afoul of federal laws and that guidance from the agency would be necessary to assist employers in ensuring that their wellness programs comply with applicable laws. An EEOC press release foreshadowed what areas would be scrutinized:
"'The most common intersection of these programs and the statutes EEOC enforces occurs when the programs require medical exams or ask disability-related questions, both of which would ordinarily give rise to a violation of the Americans with Disabilities Act (ADA),' EEOC Acting Associate Legal Counsel Christopher Kuczynski told the commission. … Some panelists also argued that EEOC's regulations under the Genetic Information Nondiscrimination Act (GINA)-which prohibits acquiring genetic information including family medical history--should provide guidance on whether spouses of employees may be asked for health information in the context of wellness programs."
-EEOC Press Release, "Employer Wellness Programs Need Guidance to Avoid Discrimination", May 8, 2013
In August of 2014, prior to its issuance of the suggested guidance, the EEOC began litigating the legality of various employers' wellness plans. To date, the EEOC has brought three such lawsuits, as detailed below.
EEOC v. Orion Energy Systems, No. 1:14-01019 (E.D. Wis. 2014) was the first case filed by the EEOC against a company concerning its wellness plan. The EEOC sued Orion Energy Systems ("Orion") over a violation of the Americans with Disabilities Act ("ADA") and contended that Orion penalized an employee in 2009 after she declined to participate in the company's wellness program by requiring her to pay her entire health care insurance premium as well as a $50-a-month non-participation penalty and ultimately terminating her employment. The EEOC's bottom line was that (a) this plan is not voluntary, and (b) the employee was fired as a result of good-faith objection to the plan.
The ADA limits the circumstances under which an employer may require physical examinations or answers to medical inquiries. Examin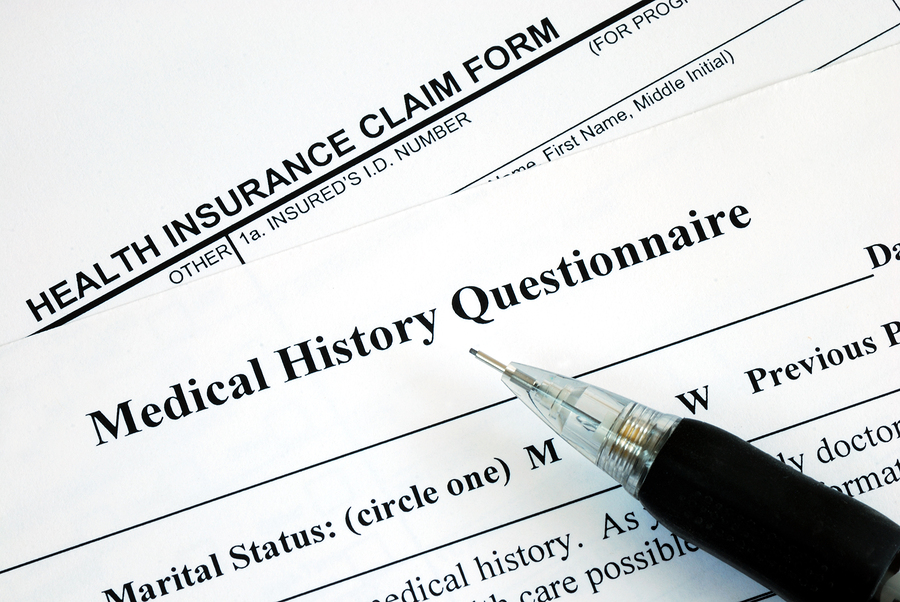 ations and inquiries are permissible, but only if participation in an employee wellness program plan is voluntary. Orion's program, according to the EEOC, was not voluntary because it penalized the employee when she declined to participate.
The facts of EEOC v. Flambeau, Inc,. No. 3:14-00638 (W.D. Wis. 2014) are similar to those of Orion in that when a Flambeau employee refused to participate in a biometric screening conducted as part of the company's wellness program, he was ultimately forced to pay 100% of the cost of his insurance premiums. In contrast, Flambeau employees who participated in the company's biometric screening program were only asked to pay 25% of the cost of their premiums. Again, the EEOC contended that (a) this plan was not voluntary, and (b) the employee faced harsh penalties as a result of failing to participate in the plan. Because of the severity of the its non-participation penalty, the EEOC determined that Flambeau's wellness program was coercive and not truly voluntary.
In late summer of 2014, Honeywell announced that employees and their spouses must submit to biometric testing, including a blood draw, as part of the company's wellness program. If employees or their spouses chose not to take the test, they would be penalized by losing HSA contributions from Honeywell up to $1500, incur a $500 surcharge on their medical plan, and incur a $1000 'tobacco surcharge' regardless of whether they actually smoked.
Honeywell's biometric testing includes a thorough measurement of blood pressure, cholesterol, glucose, body mass index, and nicotine or cotitine levels. After the EEOC filed a complaint in EEOC v. Honeywell, No. 0:14-04517 (D.MN 2014) on October 27, 2014 alleging that (a) Honeywell's biometric screening constitutes an involuntary medical examination, and (b) the requirement that a spouse be tested violates GINA by inducing the employee to provide family medical history/genetic information, Honeywell released a statement suggesting that its intent is benign and that Honeywell simply wants employees to be fully informed of their health status.
The EEOC contends that this suit is not on the merits, but rather constitutes an attempt to prevent Honeywell from implementing its wellness program during the EEOC's review of the company's potential violations of the ADA and GINA. This is the first time that the EEOC has specifically indicated that required spouse participation in wellness screenings may be considered an inquiry into 'family medical history'.
Thursday's post will discuss how these cases have influenced the EEOC's newly proposed rule concerning the intersection of employer wellness programs and the ADA.
Services may be performed by others.
This article does not constitute legal advice.