Contact Us
Stay Connected

Subscribe to this blog via RSS

Join us on LinkedIn
Facebook
McBrayer Blogs
EMS PROVIDERS: WHAT TO DO ON THE FRONT LINES OF COVID-19
Emergency Medical Services ("EMS") providers play a critical role in the provision of front line healthcare for patients with known or suspected COVID-19 and are faced with the unique challenges of varying or enclosed treatment spaces, immediacy in decision-making, and often limited patient information. It is imperative for EMS providers to stay up to date on COVID-19 protocols and guidance, and the McBrayer team is available today to ensure that you stay prepared throughout this public health crisis.
Personal Protective Equipment ("PPE") Recommendations
The Centers for Disease Control and Prevention ("CDC") have recommended that EMS clinicians and drivers who will directly care for or be in a transportation compartment with a patient with possible COVID-19 use the following PPE:
An N-95 or higher-level respirator or face mask, and only an N-95 or higher level of protection respirator when performing or close to an aerosol-generating procedure;
Eye protection that fully covers the front and sides of the face;
A single pair of disposable patient examination gloves (to be changed if torn or heavily contaminated); and
An isolation gown (to be prioritized for aerosol-generating procedures, care activities where splashes and sprays are anticipated, and high-contact care which may result in the transfer of pathogens).
If the EMS transport vehicle does not have an isolated driver's compartment, the driver should remove his or her face shield, eye protection, gown, and gloves (with the performance of adequate hand hygiene) in order to drive, but a respirator or face mask should continue to be worn throughout transport. Patients should also wear a face mask.
Only upon arrival to the receiving facility should EMS clinicians remove and discard their PPE, and hand hygiene should be performed.
Do NOT under-utilize PPE if a patient is suspected to suffer COVID-19 in an attempt to conserve resources. Full PPE should be worn for every patient under investigation for COVID-19. If your agency needs additional PPE, the Kentucky Board of EMS ("KBEMS") advises that a request should be made through your normal emergency management request and fulfillment process starting with your county's emergency manager, local health department, or local health coordinator.
Aerosol-Generating Procedure Safety
EMS personnel should use caution when performing aerosol-generating procedures such as bag valve mask (BVM) ventilation, oropharyngeal suctioning, endotracheal intubation, nebulizer treatment, continuous positive airway pressure (CPAP), bi-phasic positive airway pressure (biPAP), or resuscitation involving emergency intubation or cardiopulmonary resuscitation (CPR). Such procedures, if occurring inside a transport vehicle, should be performed with the rear door open and the HVAC system activated, away from pedestrian traffic.
BVMs and other ventilatory equipment should be equipped with HEPA filtration, and EMS providers should consult with their ventilator equipment manufacturer to ensure that their devices have the appropriate filtration capability and the effect of filtration on positive-pressure ventilation.
Keeping the Transport Vehicle Clean
After transporting a patient with suspected or confirmed COVID-19, KBEMS recommends the following cleaning guidelines:
Following transport, leave the rear doors of the vehicle open to allow for air exchange.
When cleaning the vehicle, wear a disposable gown and gloves. If splashes and sprays are anticipated, also wear a face shield or face mask and goggles.
Clean and disinfect the vehicle in accordance with your SOP.
Use products with EPA-approved emerging viral pathogen claims.
Doors should remain open when cleaning the vehicle.
For more information on how to keep your agency legally compliant and up to date on applicable rules throughout the COVID-19 crisis, call your McBrayer attorney today.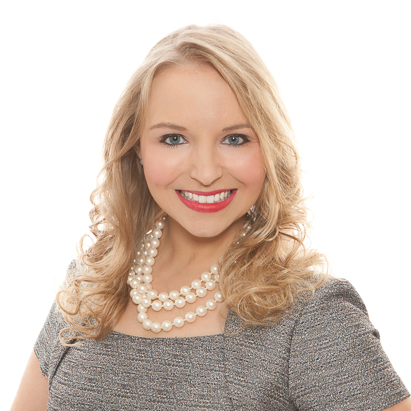 Anne-Tyler Morgan is a Member of McBrayer law. Her law practice primarily focuses on politics, elections, and campaign finance, nonprofit institutions and associations, foster care and adoption, administrative law, healthcare law, pharmacy law and transactional healthcare and transactional agreements. Ms. Morgan can be reached at atmorgan@mcbrayerfirm.com or (859) 231-8780, ext. 1207.
Services may be performed by others.
This article does not constitute legal advice.