Contact Us
Stay Connected

Subscribe to this blog via RSS

Join us on LinkedIn
Facebook
McBrayer Blogs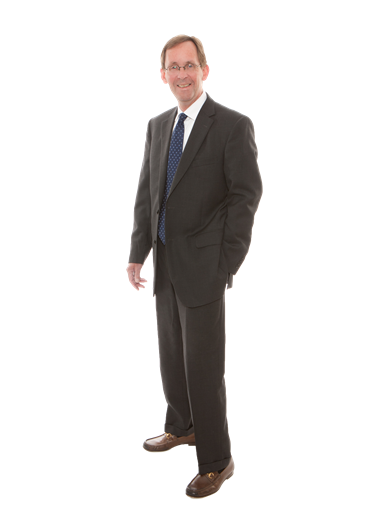 Christopher J. Shaughnessy
Member
cshaughnessy@mcbrayerfirm.com
859-231-8780; ext. 1251
Healthcare law is constantly changing and requires you to stay abreast of the changes in the law. There is never a dull moment in the healthcare industry. The government will quickly …
Showing 17 posts by Christopher J. Shaughnessy.
As hospitals and health systems continue moves toward clinical integration, more physicians are being employed by hospitals and health systems rather than practicing medicine in their own private practices. The trend toward direct hospital employment of physicians accelerated after 2012 and it appears that the trend will continue as both hospitals and physicians navigate regulatory, reimbursement, and operational challenges in the future. When considering employment by a hospital or health system, physicians should be mindful of various provisions that are often contained in physician employment agreements and how these provisions may impact the physician's professional practice and personal life. Here are important issues to consider when evaluating whether to enter into an employment agreement with a hospital or health system. More >
Prevention and compliance best practices for healthcare providers are a hot topic, and this isn't likely to change, maybe ever. As the opioid crisis continues to grow and healthcare providers come under increasing scrutiny, one tool is emerging as a resource for prescribing providers, and it's probably not what you would expect: KASPER, Kentucky's prescription reporting database. Below are three ways to get the most out of KASPER to keep your practice in compliance. More >
The Centers for Medicare & Medicaid Services ("CMS") published a proposed rule on June 5, 2017, that serves as an effective course reversal on pre-dispute arbitration agreements in a long-term care ("LTC") setting. This caps off an effort by many in the healthcare and nursing home industry to stop the prior rule, which banned such agreements, from taking effect. More >
On April 10th, 2017, Gov. Bevin signed HB 333 into law, adding another tool to an ever-necessary arsenal to combat Kentucky's opioid epidemic. While the new law should serve to help curb painkiller abuse, it adds new regulations to physicians in an already heavily-regulated area of practice. Providers must now understand the new restrictions and adjust their pain management practices to accommodate them. More >
While the news for healthcare practitioners regarding regulatory liability under Federal law had largely been positive as of late, the Supreme Court of the United States upheld a new standard of liability under the False Claims Act in the case of Universal Health Services v. United States ex rel. Escobar. The standard of liability approved by SCOTUS is referred to as "implied false certification" and the implications for healthcare providers are numerous. More >
On May 24th and 25th, 2016, McBrayer held a webinar on what providers should know regarding overpayments and the False Claims Act. Lisa English Hinkle and Chris Shaughnessy, McBrayer healthcare law attorneys, guided participants through the interplay between overpayments from various federal healthcare programs and violations of the False Claims Act that can accrue heavy penalties. For further information on this webinar, contact McBrayer's Marketing Director, Morgan Hall.
Some of the information shared by the presenters is also summarized below. More >
In a world of looming data breaches and significant penalties for the release of protected health information, the complexities of cybersecurity and compliance with the HIPAA Security Rule can be incredibly daunting. In 2014, in response to the growing threat of data breaches, the National Institute of Standards and Technology ("NIST") released the Framework for Improving Critical Infrastructure Cybersecurity ("the Framework") as a means to standardize best practices in cybersecurity across organizations. To assist providers with implementing the Framework while remaining in compliance with the HIPAA Security Rule, the Department of Health and Humans Services Office for Civil Rights ("OCR") published a HIPAA Security Rule Crosswalk ("the Crosswalk") to tie the standards together and help strengthen cybersecurity preparedness. More >
In a report to Congress last April, the Office of the National Coordinator for Health Technology addressed the growing issue of data blocking. Data blocking occurs when some person or entity knowingly and unreasonably interferes with the exchange or use of electronic health information ("EHI"), and this happens due to business incentives that cause those persons or entities to want to control and limit availability to that information. For instance, if one ACO has the capability to send EHI of a patient safely and securely to another ACO treating that patient through a certified health IT system, but instead faxes that patient's information, it has engaged in data blocking. It has made it more difficult, inefficient and expensive for the rival ACO to treat that patient. In essence, data blocking prevents the exact purpose of the HITECH Act and provisions of the Affordable Care Act which were designed to increase interoperability of electronic health information systems and facilitate the exchange of information. These broad concerns over data blocking found footing in a recent Office of Inspector General ("OIG") Alert stressing that data blocking can run afoul of the Federal Anti-Kickback Statute. More >
In July, the FCC released an order it touted as strengthening "consumer protections against unwanted calls and texts." It was a series of rulings based on the Telephone Consumer Protection Act meant to clarify the use of autodialers, procedures for wrong numbers and consent to call, mainly concerning cellphones. Under these new regulations, healthcare providers must get express written consent to be able to contact patients on their mobile phones about medical debt and billing. More >
The False Claims Act ("FCA") is already a minefield for healthcare providers, especially when coupled with the Stark Law. Treble damages and fines of up to $11,000 per violation add up quickly under the FCA. The U.S. District Court for the Southern District of New York just made further FCA "reverse false claims" nightmares that much more of a reality in the case of Kane v. Healthfirst. That case is illustrative of how the government will interpret and enforce the Centers for Medicare & Medicaid Services' ("CMS") "60-day rule" for retention of overpayments, and the result should make all healthcare providers take notice. More >