Contact Us
Stay Connected

Subscribe to this blog via RSS

Join us on LinkedIn
Facebook
McBrayer Blogs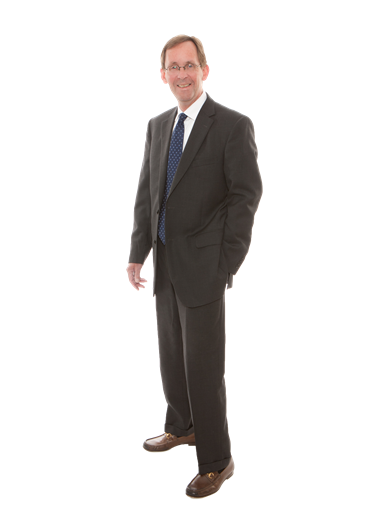 Christopher J. Shaughnessy
Member
cshaughnessy@mcbrayerfirm.com
859.231.8780; ext. 1251
There has been one constant in Chris Shaughnessy's 30-year career in healthcare law: change. As the most regulated industry in the American economy, healthcare has an ever-evolving …
Showing 20 posts by Christopher J. Shaughnessy.
The COVID-19 public health emergency has impacted the healthcare field in numerous ways. Like the rest of the country, Kentucky has been facing a dire shortage of healthcare workers that was only worsened by the pandemic. The Kentucky Hospital Association's Workforce Survey Report showed across the commonwealth, at the end of the calendar year (2021), Kentucky hospitals reported 13,423 full-time equivalent (FTE) vacancies across thirteen (13) professional groups, with a statewide hospital workforce vacancy rate of 17.1 percent. Registered nurses (RNs) and licensed practical nurses (LPNs) are the largest profession of direct-care providers and hospitals reported 5,060 RN and 331 LPN vacancies, for a combined vacancy rate of 22.1 percent. More >
Traditionally, the Office of the Inspector General for the U.S. Department of Health and Human Services ("OIG") would take a hard stance on any arrangements that might involve some form of remuneration from a hospital to a referring physician, but the winds of change may be blowing. In Advisory Opinion 22-20, published in December of 2022, the OIG has given a green light, albeit in a limited context, to an arrangement in which a hospital may have its employee nurse practitioners perform some services traditionally performed by the patients' primary care physicians. This is a small step in the direction of a more flexible OIG stance on the federal Anti-Kickback Statute ("AKS"), but it doesn't completely sidestep risks. More >
Long Term Care ("LTC") facilities have been a renewed area of focus for regulators in recent years, due to changes in Medicare and the potential for harm to a vulnerable population at the hands of bad actors. In April of 2019, for instance, the U.S. Department of Health & Human Services Office of Inspector General ("OIG") put out a Data Brief with the ominous headline, "Trends in Deficiencies at Nursing Homes Show That Improvements Are Needed To Ensure the Health and Safety of Residents." Unfortunately, this renewed focus exponentially increases the need for a push to instill compliance as a key tenet of a facility's culture. Luckily, in 2000 and again in 2008, the OIG released a very clear roadmap for compliance that's still reliable today. We'll hit some of the highlights. More >
As hospitals and health systems continue moves toward clinical integration, more physicians are being employed by hospitals and health systems rather than practicing medicine in their own private practices. The trend toward direct hospital employment of physicians accelerated after 2012 and it appears that the trend will continue as both hospitals and physicians navigate regulatory, reimbursement, and operational challenges in the future. When considering employment by a hospital or health system, physicians should be mindful of various provisions that are often contained in physician employment agreements and how these provisions may impact the physician's professional practice and personal life. Here are important issues to consider when evaluating whether to enter into an employment agreement with a hospital or health system. More >
Prevention and compliance best practices for healthcare providers are a hot topic, and this isn't likely to change, maybe ever. As the opioid crisis continues to grow and healthcare providers come under increasing scrutiny, one tool is emerging as a resource for prescribing providers, and it's probably not what you would expect: KASPER, Kentucky's prescription reporting database. Below are three ways to get the most out of KASPER to keep your practice in compliance. More >
The Centers for Medicare & Medicaid Services ("CMS") published a proposed rule on June 5, 2017, that serves as an effective course reversal on pre-dispute arbitration agreements in a long-term care ("LTC") setting. This caps off an effort by many in the healthcare and nursing home industry to stop the prior rule, which banned such agreements, from taking effect. More >
On April 10th, 2017, Gov. Bevin signed HB 333 into law, adding another tool to an ever-necessary arsenal to combat Kentucky's opioid epidemic. While the new law should serve to help curb painkiller abuse, it adds new regulations to physicians in an already heavily-regulated area of practice. Providers must now understand the new restrictions and adjust their pain management practices to accommodate them. More >
While the news for healthcare practitioners regarding regulatory liability under Federal law had largely been positive as of late, the Supreme Court of the United States upheld a new standard of liability under the False Claims Act in the case of Universal Health Services v. United States ex rel. Escobar. The standard of liability approved by SCOTUS is referred to as "implied false certification" and the implications for healthcare providers are numerous. More >
On May 24th and 25th, 2016, McBrayer held a webinar on what providers should know regarding overpayments and the False Claims Act. Lisa English Hinkle and Chris Shaughnessy, McBrayer healthcare law attorneys, guided participants through the interplay between overpayments from various federal healthcare programs and violations of the False Claims Act that can accrue heavy penalties. For further information on this webinar, contact McBrayer's Marketing Director, Morgan Hall.
Some of the information shared by the presenters is also summarized below. More >
In a world of looming data breaches and significant penalties for the release of protected health information, the complexities of cybersecurity and compliance with the HIPAA Security Rule can be incredibly daunting. In 2014, in response to the growing threat of data breaches, the National Institute of Standards and Technology ("NIST") released the Framework for Improving Critical Infrastructure Cybersecurity ("the Framework") as a means to standardize best practices in cybersecurity across organizations. To assist providers with implementing the Framework while remaining in compliance with the HIPAA Security Rule, the Department of Health and Humans Services Office for Civil Rights ("OCR") published a HIPAA Security Rule Crosswalk ("the Crosswalk") to tie the standards together and help strengthen cybersecurity preparedness. More >