Contact Us
Stay Connected

Subscribe to this blog via RSS

Join us on LinkedIn
Facebook
You Can't Take It With You When You Go – Requiring Employees To Use PTO
Contrary to what many employees think, paid time off ("PTO") is not a protected right. Instead, it is a matter of agreement between an employer and employee. There are times when employees may prefer to take unpaid leave so that they can accrue their PTO, but employers can determine whether this practice is permissible. It is lawful for employers to require that employees exhaust unused PTO time before taking unpaid time away from work.
KRS 337.010(1)(c) states:
Wages includes any compensation due to an employee by reason of his or her employment, including salaries, commissions, vested vacation pay, overtime pay, severance or dismissal pay, earned bonuses, and any other similar advantages agreed upon by the employer and the employee or provided to employees as an established policy.
(emphasis added). In Kentucky, employers are not required to provide employees with vacation benefits, either paid or unpaid. Employers who allow employees to opt for unpaid time off and then later use the PTO are effectively allowing employees to increase their time off work. This creates a disadvantage to those employees who cannot afford to take unpaid time off or who believe doing so will negatively impact their jobs.
If PTO is provided, it is a wise business practice to have a policy governing its use in place. If an employer chooses to provide such benefits, it must comply with the terms of its established policy or contract. See Berrier v. Bizer, 57 S.W.3d 271 (Ky. 2001). Are there certain times during the year that employees taking PTO would create a hardship for your business? Then you can prohibit time off during those periods. Alternatively, if there are times when your business needs to reduce its workforce (such as during off-seasons), then you can specify that employees use their PTO until it is exhausted.
Exempt employees cannot have their salary docked for partial day absences, so many employers include a provision in their policy that requires the use of PTO for these absences. An employer who chooses to deduct an exempt employee's salary for unpaid time off runs the risk of violating the exemption requirements. This can subject the employer to a wage-and-hour claim or future overtime payments. The better option is to provide PTO to exempt employees and specify when it should be used.
If a policy or contract so specifies, an employer is required to pay accrued vacation to an employee upon separation from employment. Id. However, employers may cap the amount of vacation time that any employee may accrue and also implement a "use-it-or-lose-it" policy requiring employees to use their leave by a certain date or lose it. Id.
It is worth mentioning the Fair Labor Standards Act in conjunction with PTO. The FMLA only requires unpaid leave. However, the law permits the employer to require the employee to use accrued PTO for some or all of the FMLA leave period. An employee must follow the employer's normal leave rules in order to substitute paid leave. When paid leave is used for an FMLA-covered reason, the leave is FMLA-protected.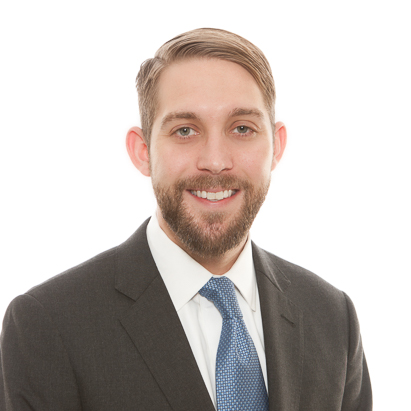 Preston Clark Worley is an associate with McBrayer law. Mr. Worley concentrates his practice in employment law, land development, telecommunications, real estate and affordable housing. He is located in the firm's Lexington office and can be reached at pworley@mcbrayerfirm.com or at (859) 231-8780, ext. 1201.
Services may be performed by others.
This article does not constitute legal advice.