Contact Us
Stay Connected

Subscribe to this blog via RSS

Join us on LinkedIn
Facebook
WEBINAR - All Handbooks on Deck
Just when you think you've gotten the hang of things, everything changes—so goes life, and so goes labor law. A recent memo from the General Counsel of the National Labor Relations Board (NLRB) signals that no policy is safe—anything could be thrown overboard at any time, and many things will be! The NLRB has set its sights on employee handbooks, and much, much more. Even vaccine policies are not immune, as it is conceivable that employees could be protected for protesting both a mandatory vaccine policy and the LACK of a mandatory vaccine policy. Employers should be very concerned about these potential developments.
Watch McBrayer Member Claire Vujanovic give an update on what's likely to change and to learn how employers can batten down the hatches before the storm hits.

Key Takeaways for Employers
Know the trends.

In the past few years, NLRB guidance tended to favor employers over employees. Now, employees will benefit most from the changes.

Update your handbook.

Once cases overturning handbook policies come rolling in, make sure to update your own policies to avoid tricky legal situations.

Read up on remedies.

New guidance pushes employers to seek "all available remedies" in cases of unfair labor practices. Make sure you know what you may be required to pay or provide.

Take stock of your practices.

Union and non-union employers alike will be affected by these changes. Review your practices and policies to make sure you know where you stand.

Stay informed.

Continue to seek information and updates from the NLRB, as guidance changes frequently. Visit

McBrayer's employment blog

to stay up to date on issues for employers.
To learn more about how to navigate the challenges of changing labor law as an employer, contact your McBrayer attorney today.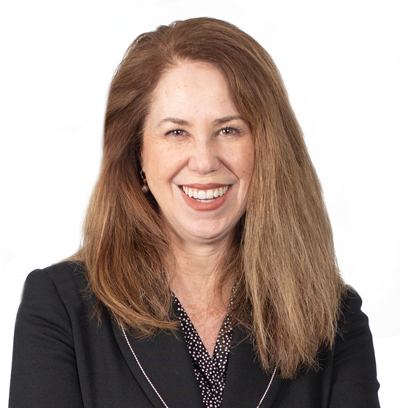 Claire M. Vujanovic, member with McBrayer, is located in the firm's Louisville office. Ms. Vujanovic's practice is concentrated in the areas of labor and employment law and includes NLRA compliance, drafting and reviewing employment manuals and policies, drafting severance, non-compete and employment agreements, and counseling clients related to overtime and wage and hour regulations, laws and claims and workplace discrimination. Ms. Vujanovic can be reached at cvujanovic@mcbrayerfirm.com or (502) 327-5400, ext. 2322.
Services may be performed by others.
This article does not constitute legal advice.