Contact Us
Stay Connected

Subscribe to this blog via RSS

Join us on LinkedIn
Facebook
It Takes Two (Racial Slurs to Support a Claim of Harassment, That Is)
Before we begin the analysis of the recent Fourth Circuit opinion in Boyer-Liberto v. Fontainebleau, let's take a moment to clear something up: When asking how many times an employee may permissibly hurl a racial slur at another employee, can we all agree that the answer is none? Employers, we beseech you – do not, under any circumstances, allow your employees to berate any other employees with racial slurs. It may not necessarily rise to actionable levels under Title VII, but it is just atrocious and unacceptable behavior (and, as the court in this case noted, it CAN rise to actionable levels under Title VII).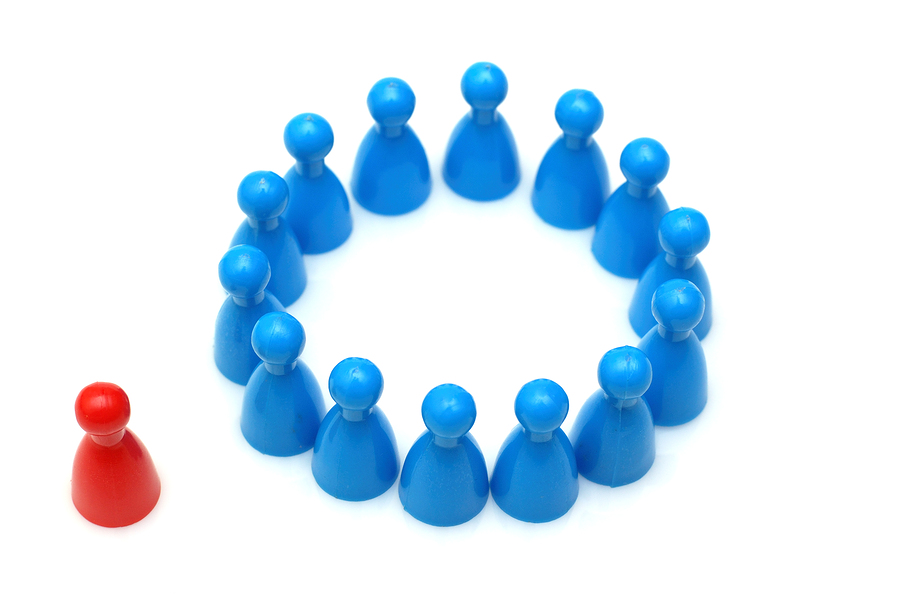 Now that we have that cleared up, let's discuss the holding in Boyer-Liberto, in which the Fourth Circuit, sitting en banc and reversing an earlier panel opinion, found that two racial slurs from a supervisor were sufficient to support a facial claim of racial discrimination and retaliation.
Ms. Boyer-Liberto, a Black woman, was a waitress at a hotel in Ocean City, Maryland. A restaurant manager twice called her a racial slur (a "porch monkey") and threatened her with the loss of her job. The manager further referred to her as a "girl," which on its face is not a racial slur, but becomes racially charged in this context. Boyer-Liberto reported the exchange to higher-ups at the hotel, but her complaint of racial harassment prompted the hotel owner to inquire about her job performance, after which she was sacked.
The Fourth Circuit, sitting en banc, held 12 to 3 that, even though the incidents with the racial epithets involved were isolated, the nature of the language made them extremely serious – serious enough to warrant a jury trial on whether racial discrimination took place. This overturned the decision of the district court, which found that no reasonable jury could find that racial discrimination had taken place – a fact that becomes important in the retaliation analysis.
From a purely legal perspective, the most interesting aspect of this case was the analysis of the plaintiff's retaliation claim. In a retaliation claim under Title VII, a plaintiff must prove that he or she was involved in a protected activity, that the employer took an adverse employment action, and that there was a causal link between the two events. The protected activity in this case was the reporting of racial harassment to the superiors, the adverse employment action was the employee being fired, and the causal link between the two was that the hotel owner only looked into this employee's record as a result of the complaint of racial harassment and thereby terminated her. While this seems simple enough, the district court and the original panel, upon determining that no reasonable jury could find that the racial slurs would constitute a hostile work environment, found that Boyer-Liberto could not reasonably believe that a Title VII violation had taken place, and therefore she was not protected from retaliation. The interpretation that an employee must have complained about an incident sufficient to create a hostile work environment to have possessed a reasonable belief that a Title VII violation was taking place came from an earlier Fourth Circuit case, Jordan v. Alternative Resources Corp. The Fourth Circuit explicitly overruled that holding here, finding that the fact that the employee reported an isolated incident of harassment, even if insufficient to show a hostile work environment, was enough to protect her from retaliation for making that report.
This holding is important to employers for a few reasons.
Employers should understand that employees should never be allowed to harass or intimidate fellow employees or those that they supervise. Employers should create strict codes of conduct concerning harassment, train employees on them, and enforce them consistently, as this holding shows even a few isolated incidents can give rise to claims of discrimination.
Employers (and others) should educate themselves about common racial slurs. In reading the reactions of both the employer and the original judges hearing Ms. Boyer-Liberto's claims, it appears they did not fully appreciate the egregiousness of the slur. If you as an employer do not understand the seriousness of a slur, you cannot react appropriately.
Employers should maintain a clear and open channel for employees to report harassing incidents. One of the cruxes of the court's opinion in Boyer-Liberto is that employees should feel safe and comfortable reporting unacceptable behavior in the workplace, not afraid for their continued employment for bringing bad actors and actions to light.
Finally – and we can't bang this drum enough – employers should document everything, especially when receiving reports of unacceptable employee behavior or when taking adverse employment actions.
For assistance with creating workplace policies that protect employers and create healthy working environments, contact the attorneys at McBrayer.
Services may be performed by others.
This article does not constitute legal advice.