Contact Us
Stay Connected

Subscribe to this blog via RSS

Join us on LinkedIn
Facebook
Keeping Off-The-Clock Work On Your Radar
There are lots of things that an employer must be mindful of on an ongoing basis, but near the top of that list should be the prohibition of non-exempt employees' off-the-clock work. This common problem can easily escape an employer's attention, but it can have an incredibly negative and costly impact if an employee (or, employees) brings a wage and hour suit. Just ask LinkedIn.
On August 4, the U.S. Department of Labor ("DOL") announced that LinkedIn Corp. agreed to pay approximately $6 million in overtime and damages to 359 current and former employees after an investigation found the online career networking company violated the Federal wage law by allowing employees to perform off-the-clock work. LinkedIn will pay more than $3.3 million in retroactive overtime wages and more than $2.5 million in damages to workers in California, Illinois, Nebraska and New York. Shannon Stubo, vice president of corporate communications for the company said, ""[The incident] was a function of not having the right tools in place for a small subset of our sales force to track hours properly." According to the DOL, in addition to the settlement payment, LinkedIn will train all employees that "off-the-clock work" is prohibited for all non-exempt workers.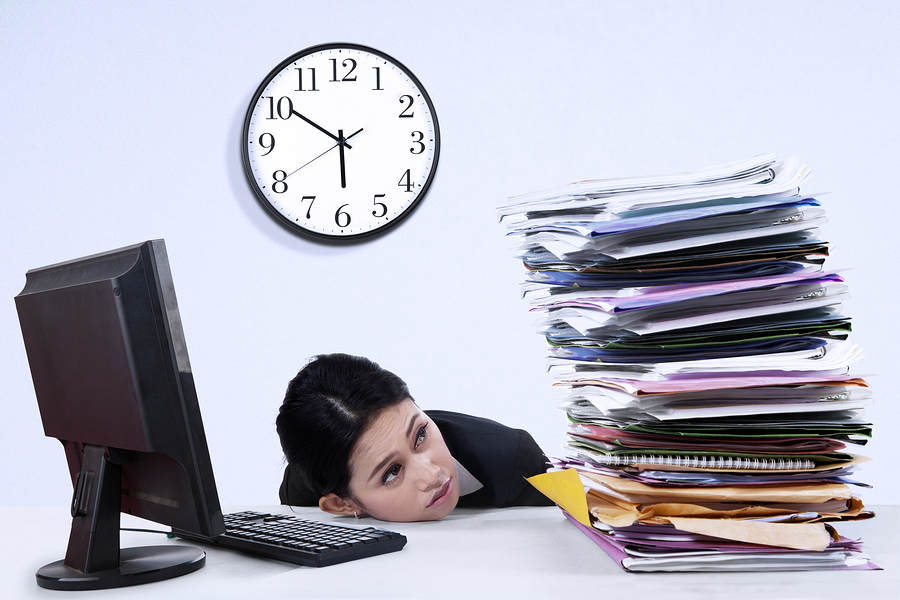 This problem often escapes the attention of employers because of the mindset that hardworking employees are a good thing for any business. Employees should be encouraged to go above and beyond, even if that means working off-the-clock, right? Wrong. Every company with non-exempt workers must consider a zero tolerance policy that prohibits off-the-clock work, and understand that violations of that policy may be met with claims for back-pay and an equal amount in damages.
It cannot stop with a policy, though, because too often the policy says one thing, while the company atmosphere encourages the opposite. Supervisors and managers must understand that encouraging non-exempt employees who "go the extra mile" or "show extra dedication" by working overtime may lead to employer liability. It is not enough to say, "We will not compensate for overtime," then stand by and watch employees put in overtime. Here are some ways that you can encourage a work environment that does not tolerate off-the-clock work, including
Ensure that you do not require non-exempt employees to perform work-related tasks outside of work hours.
In today's 24/7 environment, it is hard to leave work at the office. If you are an exempt employee and send your administrative assistant an email at midnight, preface it with a reminder that the email can be answered in the morning. Make sure your employees know that there is no expectation that they respond outside of their normal work hours. While it is not unlawful for non-exempt employees to perform such activities outside normally scheduled hours, it is unlawful for non-exempt employees to perform these activities without being paid in accordance with wage and hour laws. The only exception to this is the "de minimis" rule, which allows for insubstantial or insignificant periods of time worked outside the scheduled working hours to be disregarded. The de minimis rule recognizes that there are some practical limitations to precisely recording time worked in every instance (such as quickly checking one's inbox on the daily commute), but employers should be cautious. The work that may be excluded pursuant to the de minimus rule should be of such short duration and frequency to amount to no more than a smidgeon (i.e., think seconds or minutes, not hours).
Have a modern timekeeping method.
In 2014, there is no reason that anyone should be keeping personally worked hours by hand. In 2011, the DOL offered a timesheet application for smartphones, which enables employees to independently track their hours to help determine the wages they are owed. Employers still relying on manual or outdated timekeeping systems can face increased exposure to wage and hour audits and/or lawsuits. By using modern management solutions, like the DOL application, employers can ensure that employees acknowledge and keep track of the hours they work and that someone, such as an HR manager, is constantly reviewing those hours to ensure no overtime is logged.
If overtime cannot be avoided, make sure the employee records it.
There are instances in which non-exempt employees may need to work more than their normal forty-hour workweek. If this is the case, make sure that the employee clears the additional time with a manager or supervisor and records this overtime in their hours. Too often, non-exempt employees just follow the lead of their supervisor, who may be an exempt employee, and do not realize that the rules are different for them.
If you are an employer, it is your responsibility to make sure that non-exempt employees are compensated for all hours worked. If you allow off-the-clock work to escape your radar, you might soon find yourself in the legal crosshairs of a wage and hour claim.
Services may be performed by others.
This article does not constitute legal advice.