Contact Us
Stay Connected

Subscribe to this blog via RSS

Join us on LinkedIn
Facebook
blogs-Employment-Law-Blog,updated-enhanced-eeoc-enforcement-guidance-what-does-it-mean-for-employers-and-pregnant-employees
In our previous blog post, we discussed and detailed the Pregnancy Discrimination Act and the stringent Enforcement Guidelines distributed by the EEOC this summer. On December 3rd, the United States Supreme Court will hear oral argument in Young v. United Parcel Service, and decide whether the EEOC interpreted the Pregnancy Discrimination Act correctly in deciding that an employer is "obligated to treat a pregnant employee temporarily unable to perform the functions of her job the same as it treats other employees similarly unable to perform their jobs, whether by providing modified tasks, alternative assignments, leave, or fringe benefits."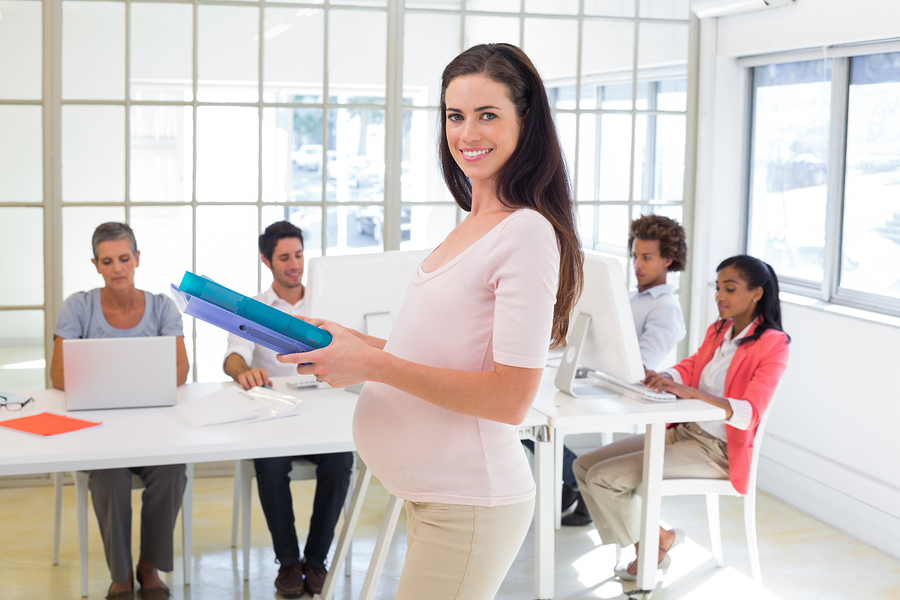 Young v. UPS arose because Peggy Young, a female delivery driver for UPS, became pregnant and asked for a light-duty assignment due to a twenty-pound lifting restriction recommended by her doctor and midwife. After Young approached the appropriate representative at UPS, her request was denied because her situation did not fall within the limited situations in which UPS will grant light-duty assignments. In response to UPS's refusal to accommodate her, Young took unpaid leave and sued UPS for pregnancy discrimination. The federal district court and the Court of Appeals for the Fourth Circuit found in favor of UPS. Specifically, the Fourth Circuit held that UPS had "crafted a pregnancy-blind policy." Subsequently, Young (the plaintiff-appellant) appealed to the United States Supreme Court for review, and the petition seeking review was granted. Two weeks later, the EEOC released new Enforcement Guidance on pregnancy discrimination in the workplace, discussed in detail in Monday's blog.
Both Young's and UPS's arguments focus on the text of the Pregnancy Discrimination Act. Briefly, UPS relies on its Collective Bargaining Agreement, which establishes three situations where UPS may make alternative work assignments available to workers: (1) injuries sustained on the job, (2) employees who have a cognizable impairment under the ADA, and (3) drivers who lose their Department of Transportation certification because of a failed medical examination, a revoked or suspended driver's license, or involvement in a motor vehicle accident. Thus, UPS asserts that light-duty assignments were unavailable under the policy to all employees, pregnant or not pregnant, who were unable to perform their normal work assignment due to lifting restrictions or other physical conditions. Likewise, UPS claims that if a pregnant worker did qualify under a category of accommodation, she would receive a light-duty work assignment. Lastly, UPS urges the Court to recognize that Young's reading of the Pregnancy Discrimination Act would mandate special treatment for pregnant employees, obligating an employer to provide an accommodation to her if the same accommodation has ever been provided to any other employee for any reason, a difficult requirement for employers to meet.
On the other hand, Young claims that because light-duty assignments are provided for other employees, including employees who suffer off-the-job injuries or medical conditions that cause them to lose their Department of Transportation certification, UPS's failure and refusal to provide accommodated workers who experience similar work restrictions due to pregnancy creates a disparity that violates the Pregnancy Discrimination Act's requirement that "women affected by pregnancy, childbirth, or related medical conditions shall be treated the same … as other persons not so affected by similar in their ability or inability to work."
As mentioned above, this important issue is now up to the United States Supreme Court to decide. However, it should be noted that the current law in Kentucky was established in a case before the Sixth Circuit, whose rulings apply to all Kentucky employers, and conflicts with the Fourth Circuit's holding in Young v. UPS. In Ensley-Gaines v. Runyon, 100 F.3d 1220 (6th Cir. 1996), the Sixth Circuit determined that the district court erred in granting summary judgment for the defendant and that the plaintiff had established a prima facie case of discrimination where she alleged that the United States Postal Service discriminated against her in violation of the Pregnancy Discrimination Act by refusing to grant her benefits and alternative duties, which were available to temporarily disabled employees, while she was pregnant. Therefore, the Supreme Court's decision in Young v. UPS could reverse or solidify the law pronounced by the Sixth Circuit in 1996, and is one for Kentucky employers to keep a close eye on.
Services may be performed by others.
This article does not constitute legal advice.