Contact Us
Stay Connected

Subscribe to this blog via RSS

Join us on LinkedIn
Facebook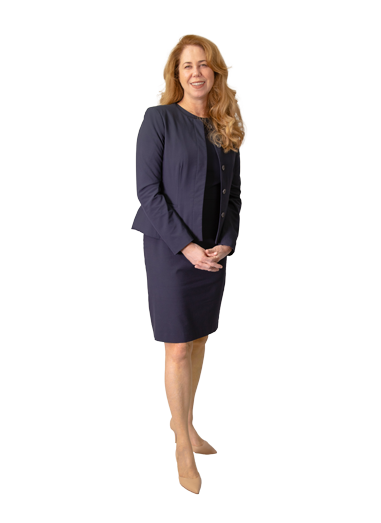 Claire M. Vujanovic
Member
cvujanovic@mcbrayerfirm.com
502.327.5400, ext. 2322; Direct Dial: 502.888.1829
I have spent my twenty-year legal career between employment law and traditional labor law. I started my career as a Field Attorney with the National Labor Relations Board in Chicago. I …
Showing 36 posts by Claire M. Vujanovic.
Earlier this week, the U.S. Court of Appeals for the Fourth Circuit ruled that gender dysphoria is not to be excluded from the broad definition of "disability" laid out in the Americans with Disabilities Act (ADA). This decision may signal a new direction for discrimination law, and employers should be aware of its impacts. More >
After nearly two and a half years of constantly evolving standards for handling COVID in the workplace, it is no surprise that the EEOC has updated its guidance once again. The most significant change in guidance applies to testing employees for COVID, and employers should be aware of this shift in order to maintain compliance. More >
This summer is proving to be another hot one in many parts of the country, which means the odds of workplace illnesses and injuries relating to excessive temperatures are much higher. In April, the Occupational Safety and Health Administration (OSHA) announced a National Emphasis Program focused on addressing workplace heat hazards, which will entail OSHA conducting inspections to identify heat-related hazards in workplaces both indoors and outdoors. Employers should have a plan to avoid liability for heat-related illnesses and to be prepared should such an inspection occur. More >
In yet another bid to weaken employers' stance in the face of organized labor, NLRB General Counsel Jennifer Abruzzo has issued a memo calling for an end to employer-led "captive audience" meetings. This move by the NLRB threatens one of employers' key tools for curbing unionization in the workplace and is yet another foreboding sign of the Biden administration's pro-labor agenda. More >
For the first time in the U.S., an Amazon facility's workers have voted to unionize. The workers at the Staten Island warehouse "JFK8" voted 2,654-2,131 to be represented by the Amazon Labor Union (ALU). After years of unsuccessful organizing attempts across the country, this breakthrough victory portends a growing labor movement, and employers should be ready for what it may bring. More >
Though we are now two years into the pandemic, the Equal Employment Opportunity Commission (EEOC) is still not finished issuing COVID-related guidance for employers. The Commission's latest statement involves issues of bias regarding employees with caregiver responsibilities, especially such responsibilities relating to or resulting from the pandemic. Employers should be aware of how caregiver bias may manifest itself and how to avoid illegal discrimination per new EEOC guidance. More >
With any new administration in Washington comes changes to the National Labor Relations Board. From the start, Biden's NLRB has made clear their goal to reverse the employer-friendly handbook standards established by the Boeing decision, and the General Counsel's March 7th post-hearing brief includes recommendations that take further steps towards that goal. More >
Update: President Biden signed the Ending Forced Arbitration of Sexual Assault and Sexual Harassment Act into law on March 3, 2022.
On February 10th, the U.S. Senate passed the Ending Forced Arbitration of Sexual Assault and Sexual Harassment Act. This bill, which is expected to be signed into law by President Biden, will bar employers' mandatory arbitration agreements from applying to cases of sexual assault or sexual harassment, opening the door for in-court litigation in such situations. Employers should prepare for the changes that this new law will bring to dispute resolution policies. More >
Since President Biden's vaccine plan was first announced in September, employers have had lots of questions, and very few answers, about the Emergency Temporary Standard (ETS) that would require employers with 100 or more employees to implement "vaccine or test" policies aimed at controlling the spread of COVID-19. Since its official release, the ETS, issued by the Occupational Safety and Health Administration (OSHA), has been paused and un-paused and been kicked from one court to the next, finally landing in the United States Supreme Court. As employers wait for the Supreme Court to rule, the January 10 deadline for ETS enforcement has passed. What does all this mean for Kentucky employers—and what action should they be taking? More >
Throughout the COVID-19 pandemic, the Equal Employment Opportunity Commission (EEOC) has issued updates providing guidance for employers in response to new developments and information. This week, the EEOC has issued a new technical assistance update, clarifying the circumstances under which the Americans with Disabilities Act (ADA) and Rehabilitation Act may be applied to COVID-19. More >