Contact Us
Stay Connected

Subscribe to this blog via RSS

Join us on LinkedIn
Facebook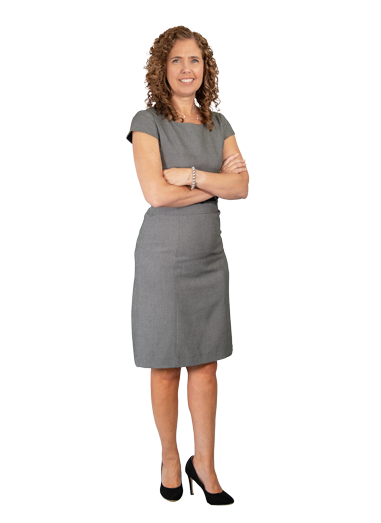 Cynthia L. Effinger
Co-Managing Member, Louisville Office
ceffinger@mcbrayerfirm.com
502.327.5400; ext. 2316
Cindy Effinger knows that real businesses need real life, practical solutions for their employment-related legal issues. Answers to employers' questions are rarely black and …
Showing 59 posts by Cynthia L. Effinger.
As summer approaches, many businesses will be thinking about hiring seasonal employees. Whether those are high schoolers looking for pocket change, college students in need of internship credits, or just more sets of hands to assist with the busy months, specific considerations need to be made for your seasonal workers to assure legal compliance. More >
Over the past two years, the letters "WFH" have become a familiar shorthand as more people than ever worked from home due to the COVID-19 pandemic. Now, though many employees are returning to their workplaces, many are choosing—or requesting—to continue their remote work configuration. One thing is clear—though working from home may have seemed like a temporary fix at the outset, it's here to stay. Employers should consider reviewing and updating their policies to be better equipped for the continued presence of remote work and ensure continued success and safety. More >
Since President Biden's vaccine plan was first announced in September, employers have had lots of questions, and very few answers, about the Emergency Temporary Standard (ETS) that would require employers with 100 or more employees to implement "vaccine or test" policies aimed at controlling the spread of COVID-19. Since its official release, the ETS, issued by the Occupational Safety and Health Administration (OSHA), has been paused and un-paused and been kicked from one court to the next, finally landing in the United States Supreme Court. As employers wait for the Supreme Court to rule, the January 10 deadline for ETS enforcement has passed. What does all this mean for Kentucky employers—and what action should they be taking? More >
After the Fifth Circuit Court of Appeals blocked the rule last month, the stay on the Emergency Temporary Standard (ETS), which requires all employers with 100 or more employees to implement policies requiring employees to either be vaccinated against the coronavirus or submit to weekly testing, has been lifted and the rule will go into effect. More >
Throughout the COVID-19 pandemic, the Equal Employment Opportunity Commission (EEOC) has issued updates providing guidance for employers in response to new developments and information. This week, the EEOC has issued a new technical assistance update, clarifying the circumstances under which the Americans with Disabilities Act (ADA) and Rehabilitation Act may be applied to COVID-19. More >
At the beginning of September, President Biden announced that he would be rolling out a series of executive orders to promote increased vaccination rates in the American workforce. Those orders have arrived: here's what employers need to know. More >
For more on this subject, view our webinar, Myths, Masks, and Mandates: More Advice for the Continuing Workplace Challenges of COVID-19.
Since the first COVID-19 vaccine became available last December, employers have been asking themselves whether they should—or even could—require their employees to receive the shot. For many employers, this question has now been answered—by a pair of executive orders from President Biden. These orders will require nearly two thirds of the American workforce to be vaccinated in response to rising infection rates throughout the country. What does this mean for employers? More >