Contact Us
Stay Connected

Subscribe to this blog via RSS

Join us on LinkedIn
Facebook
What Employers Should Know About Bringing Employees Back into the Workplace, Part II
In our first set of guidance on reopening workplaces, we focused on basics of providing a safe working environment, compliance with ADA accommodations, and the next practical steps employers should begin to take. Since then, the EEOC has published updated guidance and an FAQ, and Gov. Beshear has provided guidance on the "Healthy at Work" initiative to begin a phased reopening of the Kentucky business community. Businesses and employers must pay close attention to these forms of guidance in getting back to the new normal.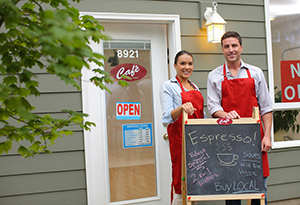 "Healthy at Work"
The Beshear Administration released a plan for a phased reopening of Kentucky businesses. The first phase of this plan is a state readiness evaluation based on certain benchmarks:
● 14 days of decreasing cases
● Increased testing capacity and contact tracing
● Personal protective equipment (PPE) availability
● Ability to protect at-risk populations
● Ability to social distance and follow the CDC's guidelines on large gatherings
● Preparedness for possible future spike
● Status of vaccine and treatment
The first phase also allows for some healthcare providers to begin providing non-emergency services again, based on their ability to meet guidelines to contain the spread of COVID-19.


Once the initial benchmarks have been met to the Beshear administration's satisfaction, Phase 2 will begin to see a slow reopening of certain sectors of business, based upon their ability to reopen safely. The administration is now seeking proposals from
industry groups, trade associations
and
individual businesses
for how they may plan on reopening safely. While businesses are not required to submit these proposals to reopen when that particular business sector is authorized to reopen, businesses and related groups are encouraged to submit these proposals now.
The administration has also set up
an FAQ
for the Healthy at Work policy as well.
EEOC Guidance and the ADA
In April, the EEOC began compiling guidance on how businesses should comply with various antidiscrimination laws such as the Americans with Disabilities Act. The
full guidance is here,
but some of the most relevant items for employee return are summarized below.
Employers may screen employees on return to work.
Employers may make disability-related inquiries and conduct medical exams if they're job-related and consistent with business necessity. This standard is met if the exams/inquiries are necessary to exclude employees with a medical condition that would pose a direct threat to the health or safety of others in the workplace. Employers should consult guidance from the CDC or other public health authorities to determine if employees with COVID-19 constitute such a direct threat but the EEOC has stated unequivocally that
an employer may choose to administer COVID-19 testing to employees before they enter the workplace to determine if they have the virus.
Employers are also allowed to take the temperatures of employees to see if they have a fever, one of the measurable means of determining a possible COVID-19 infection. Employers must exercise care with respect to any such temperature readings because those are considered medical records and there are legal restrictions that go along with such records. Employers should note that employees without a fever may still be carriers for COVID-19.


Employers may also conduct interview prior to entry of workplace facilities by asking employees if they feel any symptoms or if they've been in contact with affected individuals.


The New Normal


Reopening businesses will be an unprecedented challenge, and employers are going to face a barrage of new requirements and regulations to protect workplace health and safety in the face of COVID-19. The EEOC guidance provides at least some guidelines on how employers may bring employees back in a safe manner while avoiding discrimination issues, but there are no one-size-fits-all solutions. For help in reopening the doors to your business in a safe and compliant manner, contact the COVID-19 Response Team at McBrayer for assistance.
Cynthia L. Effinger
, Member with McBrayer, is located in the firm's Louisville office. Ms. Effinger's practice is concentrated in the areas of employment law and commercial litigation. Her employment law practice is focused on drafting employment manuals and policies, social media, wage and hour, non-compete agreements and workplace discrimination. Ms. Effinger can be reached at
ceffinger@mcbrayerfirm.com
or (502) 327-5400, ext. 2316.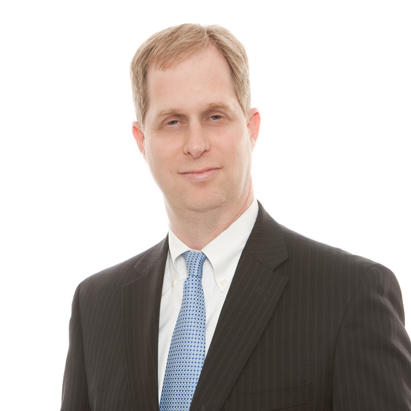 Jaron Blandford
is a member of McBrayer and is located in the firm's Lexington office. Mr. Blandford focuses his practice on civil litigation with an emphasis in all areas of labor and employment law. He can be reached at
jblandford@mcbrayerfirm.com
or (859) 231-8780, ext. 1252.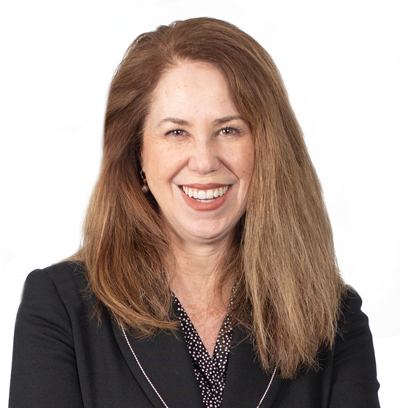 Claire M. Vujanovic, member with McBrayer, is located in the firm's Louisville office. Ms. Vujanovic's practice is concentrated in the areas of labor and employment law and includes NLRA compliance, drafting and reviewing employment manuals and policies, drafting severance, non-compete and employment agreements, and counseling clients related to overtime and wage and hour regulations, laws and claims and workplace discrimination. Ms. Vujanovic can be reached at cvujanovic@mcbrayerfirm.com or (502) 327-5400, ext. 2322.
Services may be performed by others.
This article does not constitute legal advice.